War in Syria: Russia and Saudi Arabia Disagree Over What to Do About Assad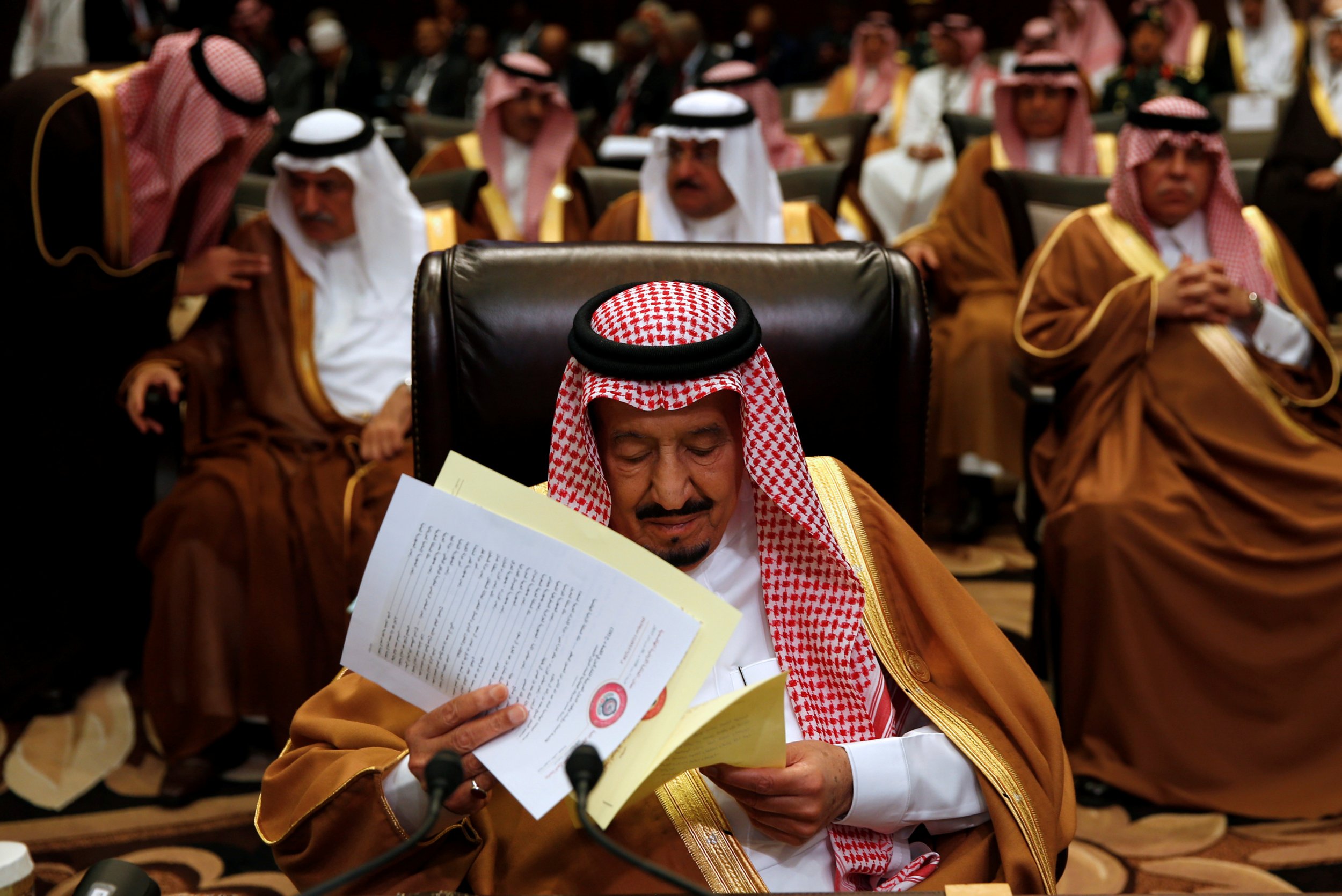 Saudi King Salman bin Abdulaziz met with the head of Russia's upper house Sunday in a meeting that emphasized the two sides' differences over the role of Syrian President Bashar al-Assad in a resolution to the Syrian civil war.
Valentina Matviyenko, who holds the third-highest political office in Russia, led a delegation of the Russian Federation Council to Riyadh and held talks with the 81-year-old monarch, Russian state-owned news agency Interfax reported. Saudi Arabia is a staunch backer of Syrian rebels attempting to overthrow Assad, while Russia has supported the Syrian president diplomatically since the beginning of the war and launched military operations in support of the Assad regime in September 2015.
A spokesman for the Russian delegation, Ilyas Umakhanov, told Interfax the Saudi king did not demand Assad's immediate departure but that there was a certain amount of "leeway" on the matter. Umakhanov said Saudi Foreign Minister Adel al-Jubeir proposed a transitional period, during which Assad could resign as Syrian president.
Matviyenko told King Salman that Russia was not in favor of keeping Assad in office at all costs, but objected to his violent removal, according to the Russian news agency. She added that the differences between the two sides were not of an "antagonistic" nature.
The Syrian civil war, now in its seventh year, has killed hundreds of thousands and displaced millions. The conflict began after a regime crackdown on protests calling for Assad, who has been in power since 2000, to step down, but has since morphed into an international proxy war.
Assad, who hails from the minority Alawite branch of Shiite Islam, has received backing from Iran and the Lebanese Shiite group Hezbollah, as well as Moscow. Gulf nations including Saudi Arabia, which are predominantly Sunni, have backed anti-government rebels in Syria, including militants affiliated to al-Qaeda. Western nations, led by the United States, have sought to back moderate rebels, though the distinction is often minimal in the crowded battlefield in Syria.
The Trump administration has been unclear on its position on Assad's future. President Donald Trump—who had previously cautioned against U.S. intervention in Syria—said his attitude on Assad "had changed very much" following a suspected chemical attack earlier this month that killed at least 70 people, including children, in the rebel-held province of Idlib in northern Syria. Trump sanctioned a strike of 59 missiles against a Syrian regime airbase near the city of Homs on April 7, in a move condemned by Assad and Moscow. Assad has described the allegations that his regime was responsible for the gas attack as "100 percent fabrication." Saudi Arabia said it "strongly supported" the "courageous" military action by the United States.
The U.S. secretary of state, Rex Tillerson, has recently emphasized that the Trump administration's top priority in Syria is defeating the Islamic State militant group and once that goal had been achieved, the Syrian people should be allowed to decide the fate of their president. But the U.S. ambassador to the United Nations, Nikki Haley, recently told CNN that there was "not any sort of option where a political solution is going to happen with Assad at the head of the regime."