Saudi Arabia Would Acquire Nuclear Weapon if Tehran Develops a Bomb, Crown Prince Says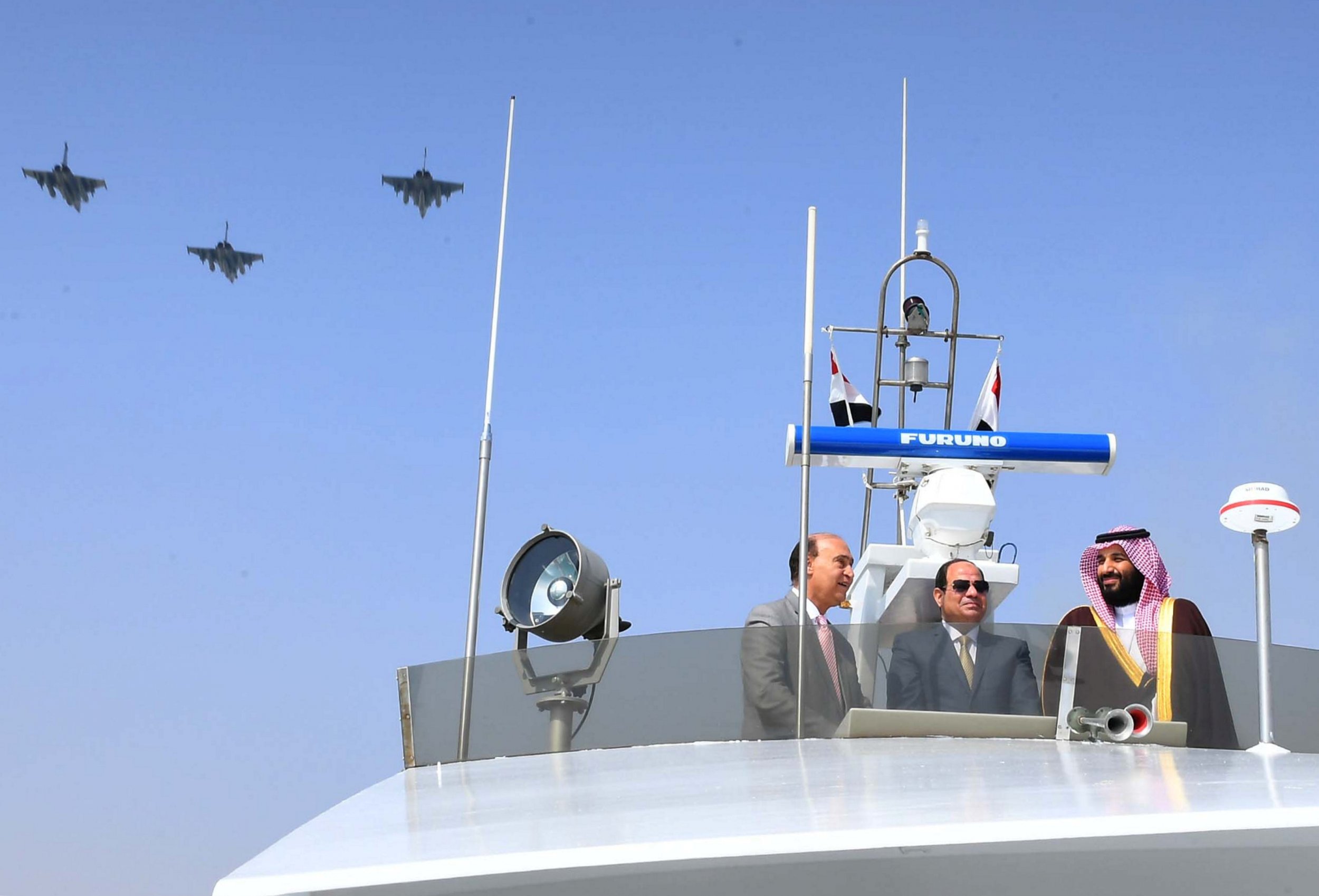 Saudi Arabia's crown prince revealed on Thursday his intentions to develop a nuclear weapon if Iran was pursuing one as well.
Comparing Iranian supreme leader Ayatollah Ali Khamenei to Nazi ruler Adolf Hitler, Saudi Crown Prince Mohammed bin Salman Abdulaziz Al Saud accused his regional foe of trying "to expand" and "create his own project in the Middle East." The monarch then said he would not hesitate to attain nuclear capabilities if he suspected Iran was doing the same.
Related: Saudi Arabia Calls Iran, Turkey and Islamic Militants the 'New Axis of Evil,' Egypt Reports
"Saudi Arabia does not want to acquire any nuclear bomb, but without a doubt, if Iran developed a nuclear bomb, we will follow suit as soon as possible," the crown prince told CBS News in a new interview.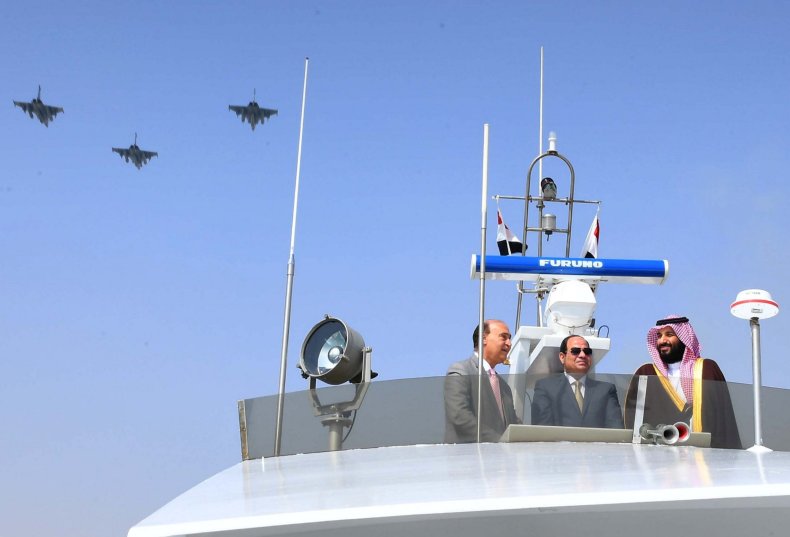 The comments came a day before the U.S. was scheduled to begin a new round of multinational talks concerning a historic nuclear deal struck in 2015 by the U.S. and Iran, and also signed by China, France, Germany, Russia and the U.K. Breaking nearly 25 years of diplomatic silence stemming from Iran's 1979 overthrow of a U.S.-installed absolute monarch and the hostage crisis that followed, former President Barack Obama and his Iranian counterpart Hassan Rouhani reached the agreement.
While Iran has always maintained its nuclear program was solely for energy purposes, rival nations such as the U.S., Israel and Saudi Arabia have thought otherwise. The 2015 deal, known as the Joint Comprehensive Plan of Action, saw Iran agree to curb its nuclear production in exchange for the lifting of billions of dollars worth of international sanctions. The deal was widely praised, but also opposed by conservatives in both the U.S. and Iran.
President Donald Trump has railed against the agreement and rallied his Middle East allies Israel and Saudi Arabia as well. After decertifying the deal last October, he agreed to renew it in December, but only as "a last chance," arguing that it did not go far enough to address Iran's ballistic missile development and support for foreign movements.
These groups, mostly Shiite Muslim paramilitaries, have become influential in the region, challenging Saudi Arabia's own stake. As Iran-backed groups tackled the Islamic State militant group (ISIS) in Lebanon, Iraq and Syria, Saudi Arabia has accused its rival of trying to establish a permanent presence in these countries as well as in Yemen, where Saudi Arabia is involved in a three-year war against Zaidi Shiite Muslim rebels, known as Ansar Allah, or the Houthis, who were also suspected of receiving Iranian assistance.
Riyadh indicated interest for nuclear weapons back when the Iran deal was still in its final stages in May 2015, as The Wall Street Journal reported. Since then, Saudi Arabia has launched an initiative to build its own nuclear energy plant, a project linked to members of the Trump administration and potentially fellow U.S. ally South Korea, which received Saudi officials to discuss nuclear plans earlier this week, the official Yonhap News Agency reported Wednesday.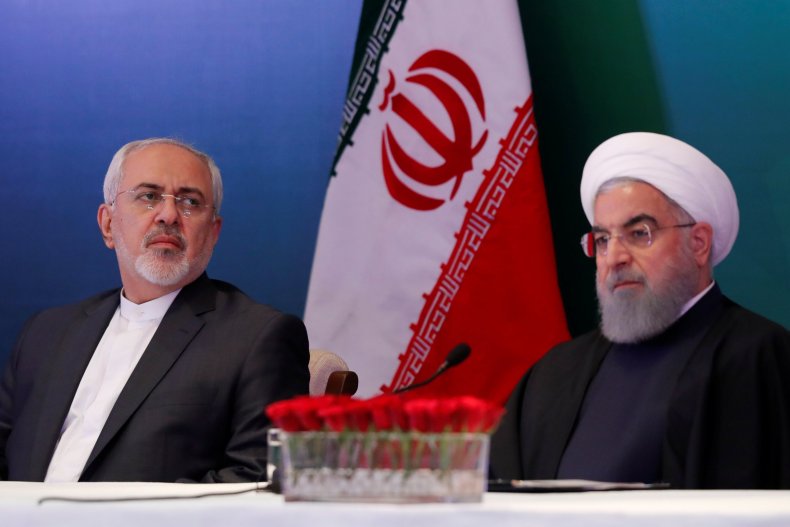 That same day, Trump indicated an even stricter stance toward Iran by firing Secretary of State Rex Tillerson, at least partially due to the diplomat's support for the nuclear deal. Top Pentagon officials and the deal's other international signatories have all urged Trump not to leave the agreement, but the Republican leader has only hardened his position ahead of critical decisions over the deal's fate likely to made in the coming days or weeks.
Iran, meanwhile, has vowed never to renegotiate the terms of its agreement. New sanctions by the Trump administration have put pressure on Rouhani's government, which has struggled to deliver on promises of economic reform made because of the deal. Iran has, however, reached out to Saudi Arabia for rapprochement, hoping to mend ties that were cut in 2016 after Iranian protestors stormed the Riyadh's embassy in Tehran in response to Saudi Arabia's execution of a high-profile Shiite Muslim cleric.
"The problem is that our Saudi neighbors believe that it is in their interest for the world to perceive that they are suffering from a threat," Iranian Foreign Minister Mohammad Javad Zarif said Monday during a talk in Pakistan, noting that Tehran would be prepared to back Riyadh in the event of any "foreign aggression," according to Iran's official Islamic Republic News Agency.
"We do not see any cause for us or even for them for animosity, and we tell them you can't buy security from outside," he added.