'Egregious and Legally Questionable': Congress Grills Trump Official Over Transfer of Weapons to Saudi Arabia
Members of the House Foreign Affairs Committee grilled Assistant Secretary of State for Political and Military Affairs Clarke Cooper on Wednesday over the Trump administration's decision to push through an emergency declaration in order to sell arms to Saudi Arabia and the United Arab Emirates despite opposition from Congress.
In particular, lawmakers on Capitol Hill expressed concern that the administration had passed the declaration in order to bypass Congress, and not because there was a genuine emergency. Committee members also highlighted Saudi Arabia's human rights violations in Yemen and elsewhere, and questioned whether Riyadh was using U.S. weapons to commit war crimes by purposefully targeting civilians in Yemen.
"While our Gulf partners have legitimate security concerns, the coalition's war effort has been reckless," committee chairman Elliot Engel said Tuesday. "We've heard too many heartbreaking reports about hospitals, school busses, weddings, and funerals wiped out in a fiery flash of destruction."
David Cicilline, a Democrat from Rhode Island, called the emergency declaration an "egregious and legally questionable" transfer of weapons.
"The administration is trying to abuse the law in order to sell weapons to supposed ally Saudi Arabia and the UAE. These are countries that are already using American-made weapons in a campaign in Yemen that resulted in innocent civilians being targeted and killed," Cicilline said.
"The justification for this appalling action by the administration is a bogus emergency. The administration claims that Iran poses such an imminent threat to our allies that emergency assistance is needed for Saudi Arabia and the United Arab Emirates to defend themselves," he continued. "Just because you don't like the process doesn't mean you get to ignore it."
Cooper noted that he has been working to protect the constitution throughout his career and that he and the State Department will continue to work with Congress to review arms sales.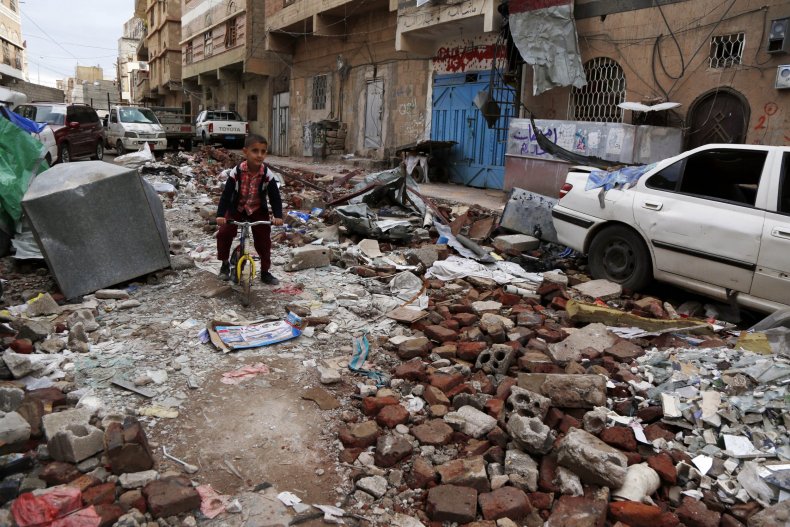 But Engels lamented that the State Department and White House overstepped in making the latest ams declaration. "I'm angry, because once again the administration wants to cut Congress out of the picture, out of the process. We are a co-equal branch of government; that is how the constitution was written. And it is not simply the executive branch's decision to disregard what Congress' will is," Engels continued.
Representative Bill Keating, a Democrat from Massachusetts, pressed for answers about whether the president's son-in-law, Jared Kushner, was involved in discussions about arms sales to the Saudis. Cooper, however, avoided specific questions about what type of influence Kushner's close relationship with the Saudi Crown Prince may have had on decision-making.
"I'm not going to talk about anything pre-decisional," Cooper said. "What I do know is that Mr. Kushner does not have an inter-agency role in the review of these cases," Cooper added, referring to the 22 cases of arms sales included within the emergency declaration.
Representative Gregory Meeks, a Democrat from New York, suggested that administration officials failed to mention an emergency during private briefings in the days leading up to the emergency declaration.
Later in the day, a bipartisan group of representatives introduced legislation to stop the Trump administration from using emergency authority to go ahead with the selling of $8 billion in arms to the Gulf States.
"The emergency declaration is nothing more than an egregious abuse of power by an Administration that doesn't like being told 'no.' There is no emergency, but there is a conflict in Yemen that has killed thousands of civilians with U.S.-made weapons and a Congress that is tired of being complicit," Representative Ted Lieu, a Democrat from California, said in a statement.
"Our arms sale process was designed to include congressional review to ensure that U.S. interests and laws are always met with each sale. The Trump Administration knows that these sales would not meet that standard, so they decided to declare a fake emergency in order to bypass Congress. It's a tactic they've used before. This legislation sends a strong signal that we will not tolerate the Trump Administration's blatant abuse of power," Lieu continued.