Saudi Arabia Is Using Famine as a Weapon of War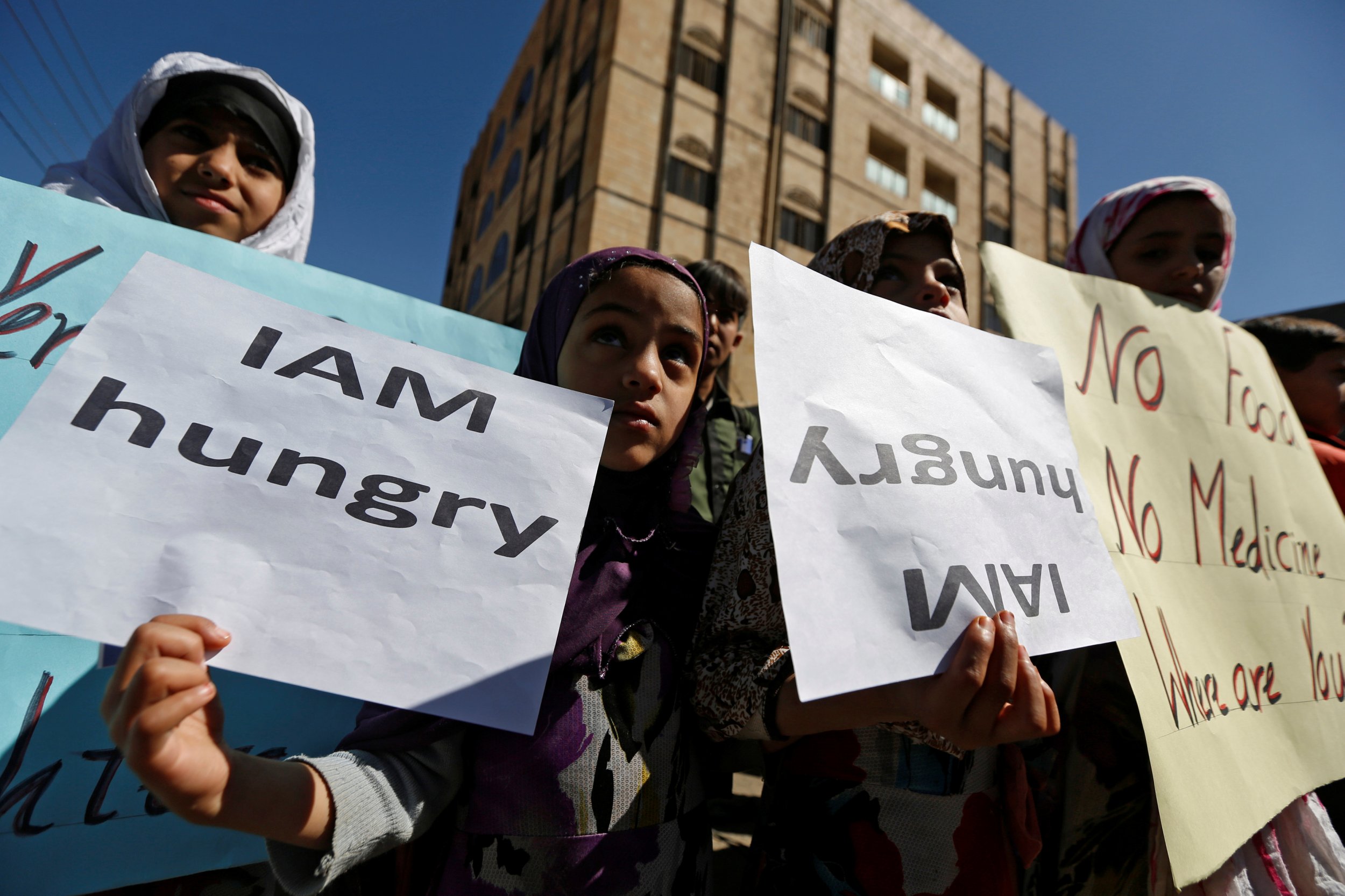 Usually when a country at war is fired upon it retaliates with guns, bullets and bombs. So when Saudi Arabia intercepted a missile launched from Yemen over the capital, Riyadh, earlier this month all eyes were on the oil-rich desert kingdom to see how it would respond.
Iran-backed Houthi rebels fighting in Yemen's civil war said the Burqan 2H strike was in response to an attack by the Saudi-led coalition that killed 26 people in a hotel and nearby market. But instead of firing back Mohammed bin Salman, the country's young and controversial crown prince, chose to hit back with another kind of ammunition—an air and sea blockade.
The fact that not a shot was fired back speaks volumes about how the humanitarian crisis engulfing Yemen is man-made. For even though there has been no shortage of bombs from the Saudi-led coalition raining down on the people of this war-torn country, Salman knows there is no better way of crippling a place that imports 90 percent of its food than by cutting off its supply lines.
Once again, as we have seen throughout modern history, famine is being used as a weapon of war. Soviet leader Joseph Stalin used it in Ukraine in the 1930s, known as the Holodomor, and the Nazis did the same in 1941, when they tried to starve millions of Russians after German invasion of the Soviet Union.
Now, Saudi Arabia, an ally of Britain and the U.S., is using the tactic in Yemen, where severe malnutrition threatens the lives of 400,000 children, according the charity Save the Children. In Yemen, at war for almost three years, UNICEF estimates there are 11 million vulnerable children in need of humanitarian assistance—40 percent of the population.
This is a consistent pattern of behavior. In 2015, the Saudi-led coalition planes attacked cranes being used to unload fuel, food and medical aid in the port of Hudaydah. When new cranes, paid for by the U.S., were sent to replace them, the ships carrying them were stopped from entering the harbor.
If you talk to aid workers they will tell you the most precious commodity in Yemen's situation is actually not food, but fuel. Because if you don't have fuel you can't deliver the food, nor can you provide the clean water and medicines that are needed to keep the population alive. Without fuel, cholera spreads in the dirty water because the sewage treatment plants don't work, as happened in Sana'a for four months when three million people fell ill, and which could happen again, humanitarian agencies have warned.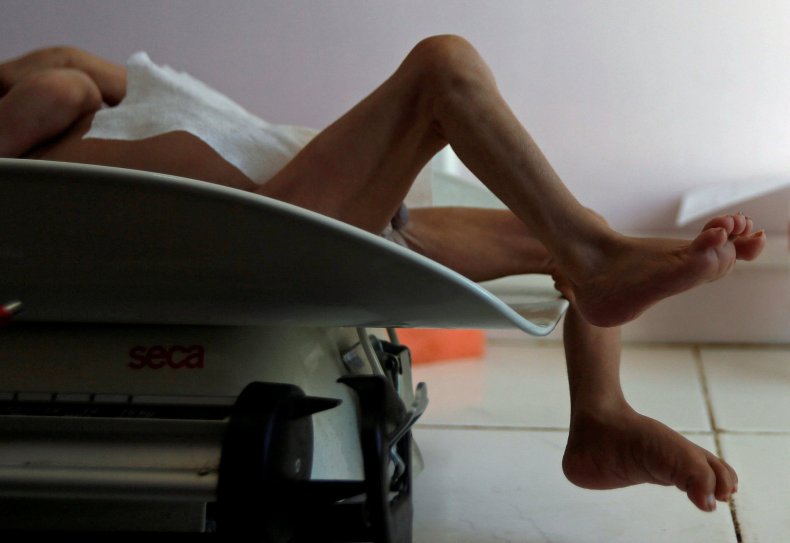 Yemen's reliance on imports to feed itself means it requires 10 to 15,000 metric tons of food every month. Humanitarian aid only covers 20 percent of this need. So Saudi Arabia's decision at the weekend to allow 1.9 million doses of vaccines and one aid ship carrying food into Yemen, while welcome, did not come close to being enough. The reality is that in order to save those children's lives the Saudis will have to allow the commercial shipping lines in the north to re-open, which they are refusing to do because they lie in rebel-held areas.
Meanwhile, because of supply and demand, any food that does reach market is hugely overpriced and poorer families have to go without.
As well as free-flowing ports, Yemen also requires open airspace and an uncluttered road network to distribute its supplies. The air and sea blockade have got rid of the first two, while a two-year bombing campaign that has destroyed bridges and made roads impassable put paid to the third.
With seven million people facing famine and 17 million—60 percent of the country—who live in food insecurity, the World Food Program said last week: "Yemen is on the brink of famine. Cholera is compounding a dramatic food crisis. Food is being used a weapon of war."
Earlier this month, liberal British politician Lord Paddy Ashdown described the U.K.'s silence on the use of "aid and starvation as a weapon of war" as "thunderous and shaming." It's hard not to share his view that it is shaming that one of our allies is now on a U.N. blacklist of nations that disregards the safety of children in war. It is shaming that the U.K. and U.S. continue to sell weapons to Saudi Arabia that are then used to bomb Yemeni children.
It is shaming that the U.N. Security Council doesn't care enough to get the Saudis to stop what they're doing.
The clock is ticking for the political solution that many believe is the only way to end the human misery caused by this weapon of war without bullets.
Anthony Harwood is a former foreign editor of the Daily Mail.