Saudi Arabia Vigilant Against Hajj Disasters, Ready to Deal With Deadly Stampedes or Diseases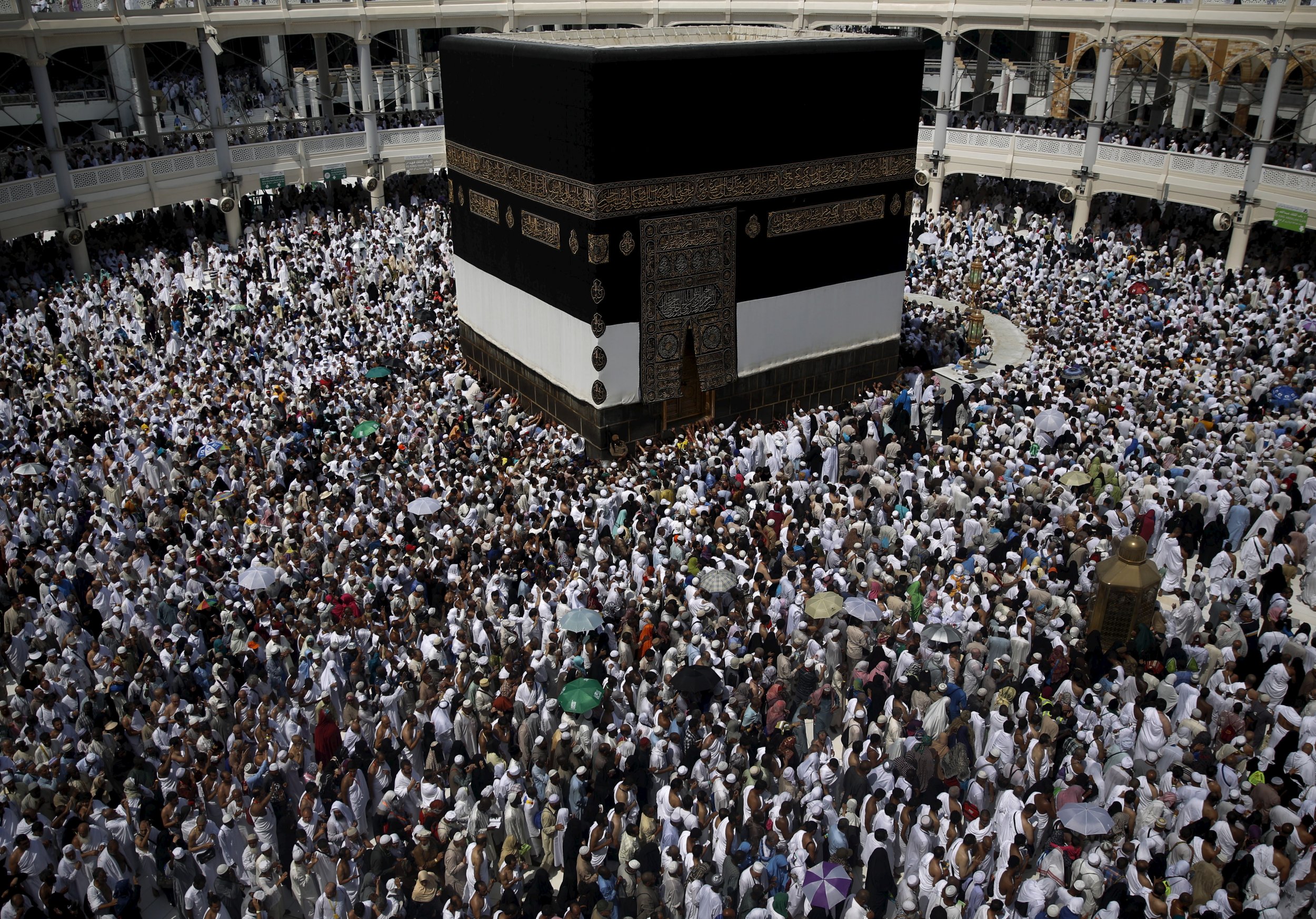 Officials in Saudi Arabia have said they are prepared for the Hajj pilgrimage to Mecca at the end of this week following tragedies that have marred the annual event in recent years, including stampedes and outbreaks of disease.
The kingdom's health ministry has said particular preparations to avoid a stampede have been made ahead of the arrival of 1.7 million pilgrims. The deaths of hundreds during a massive crush at the Hajj in 2015 continues to loom over the occasion despite the success of 2016's pilgrimage.
Related: Hajj 'war' reignites over Qatar's access to Saudi Arabia's holy Muslim sites
At least 800 died in the crush of people two years ago, according to official Saudi numbers. However, counts of repatriated bodies have showed that as many as 2,000 may have died. More than 400 of those killed were believed to be Iranian.
"There is an integrated fleet of ambulances, each of which is considered its own fully equipped intensive-care unit. The ambulances circulates on the roads between the tents," Hussein Ghanam, who oversees the health ministry's Hajj operations, told Reuters. Some 30,000 health workers will be on hand, and 5,000 hospital beds are available.
The Saudi Red Crescent is providing further support, with 350 ambulances and four medevac helicopters made available to the Ministry of Health during the Hajj. New health centers have been opened and new simulations run to practice the emergency response.
The spread of disease at the Hajj is also a concern as hundreds of thousands from across the globe come into contact in such a short space of time. In 2013, one woman who had recently performed the Hajj contracted the deadly disease Middle East Respiratory Syndrome. The World Health Organization said there were 26 newly reported cases of MERS in Saudi Arabia in July and early August, including six deaths.
There are also fears that cholera from neighboring Yemen, which is currently experiencing an epidemic of the water-borne disease, could spread during the Hajj.
"We have a precedent of repeated success in past years in dealing with the outbreak of corona, SARS, and swine and bird flu," Ghanam said. He added that hospitals have been directed to pay careful attention to pilgrims showing symptoms of cholera.
The Hajj's Worst Disasters
2015: Between 800 and 2,400 were killed in the Mina Stampede
2006: At least 346 pilgrims were killed following a stoning ritual also in Mina
1990: At least 1,426 pilgrims were killed in a stampede leaving Mecca
1980: 287 passengers and 14 crew were killed in an onboard fire on Saudia Flight 163
1865: 15,000 of 90,000 visitors to Mecca were killed by cholera when it spread from India among pilgrims to Saudi Arabia