Saudi Arabia Wants to Be a Nuclear Power and Israel Has Demands, Report Says
As Saudi Arabia and the United States continue negotiations to build reactors in the kingdom, Israel has given Washington "red lines" surrounding the deal, according to a new report.
Although Israeli and Saudi leaders have reportedly improved relations in recent years over their shared opposition to Iran's regional influence, Israel still has concerns about another regional power developing nuclear capabilities. Axios reported Sunday that the Israeli government has outlined specific "red lines" to the administration of President Donald Trump with respect to a Saudi nuclear agreement.
According to the report, Israeli leaders initially wanted to stop the deal altogether but have since realized that would not be possible. Instead, they aim to influence the deal's framework to ensure their concerns are taken into account.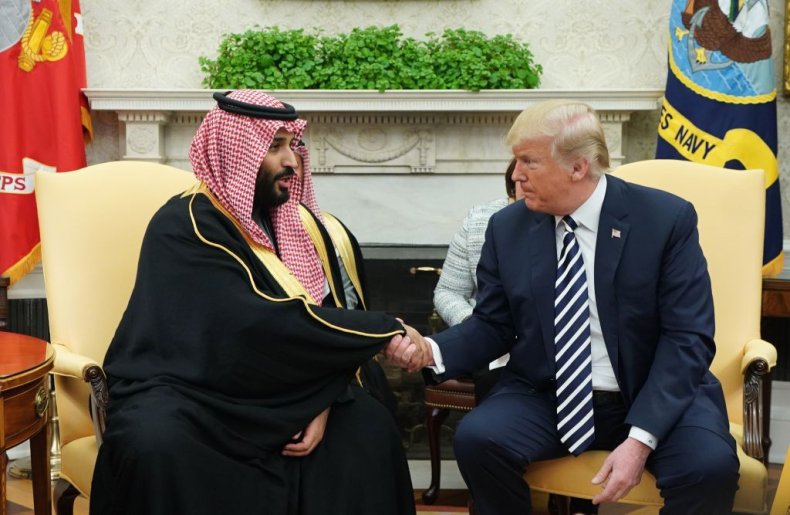 The Mediterranean nation's "red lines" include requiring the U.S. to keep it updated about negotiations and to inform Israeli leaders in advance of the specifics of equipment given to Saudi Arabia. The Israelis have also demanded that Saudi Arabia not be allowed to enrich uranium within its borders, that Washington would be the only power allowed to sell nuclear fuel to Riyadh and that the U.S. would guarantee removal of all used nuclear fuel from the kingdom.
Secretary of Energy Rick Perry told his Israeli counterpart, Energy Minister Yuval Steinitz, that the Trump administration would take the concerns into consideration as negotiations move forward, the report said.
Saudi Arabia aims to build more than 16 nuclear reactors throughout the kingdom, with a budget estimate of $80 billion. The move would help reduce the kingdom's near total dependence on oil, allowing it to export more of its reserves—which are among the world's largest—before global demand diminishes, Vox reported.
Although the kingdom claimed to be interested only in nuclear power for peaceful purposes, many experts and politicians have raised questions about the possibility of Saudi Arabia building a nuclear weapon.
Crown Prince Mohammed Bin Salman, who is widely seen as the de facto leader of the kingdom with the approval of his father, King Salman bin Abdulaziz Al Saud, heightened the urgency of those questions after a March interview with CBS's 60 Minutes.
"Saudi Arabia does not want to acquire any nuclear bomb, but without a doubt, if Iran developed a nuclear bomb, we will follow suit as soon as possible," the prince said in the interview.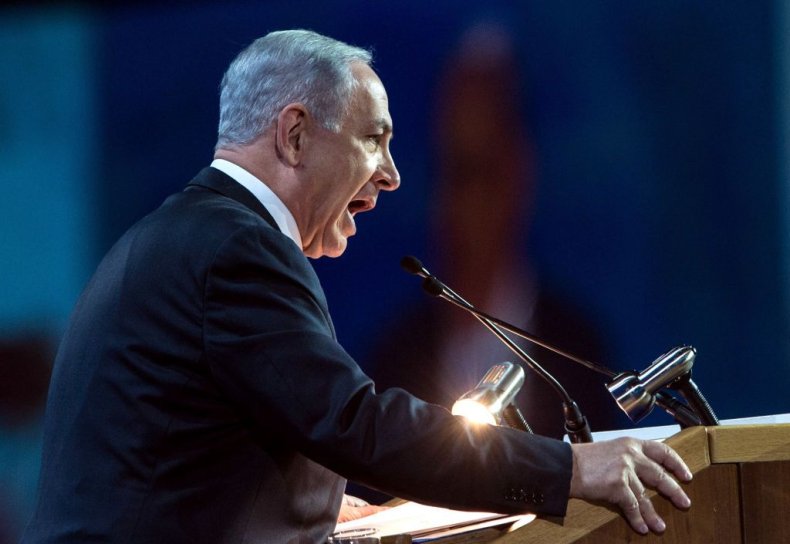 Although it has never officially admitted to possessing nuclear weapons, Israel is widely known to have a sizable nuclear arsenal, making it the only nuclear power in the Middle East. A 2013 report from the Nuclear Threat Initiative estimates that the arsenal consists of some 80 warheads. This reality serves as a powerful deterrent to constant threats from surrounding regional nations.
While the U.S. has historically supported efforts to denuclearize foreign nations throughout the world, a recent report by The New Yorker detailed how Trump and his three predecessors had signed a secret letter promising not to challenge Israel's nuclear arsenal.
Despite Israel's security concerns, Trump appears eager to move forward with providing nuclear fuel to Saudi Arabia.
"From the little we do know from the administration, it is looking at this deal in terms of economics and commerce," Representative Ileana Ros-Lehtinen, a Florida Republican who is chair of the House Foreign Affairs Subcommittee on the Middle East and North Africa, said in a March statement. "National security implications only register as a minor issue, if at all."