Saudi Arabia Wants to Dump Nuclear Waste on the Qatari Border to Make Its Arch Enemy an Island
Saudi Arabia is planning to escalate its isolation of regional rival Qatar by using nuclear waste and a 650-foot wide canal to turn its neighbor into an island.
According to reports in the state-linked al-Riyadh and Sabq newspapers, the project—which would establish a military zone, nuclear waste dump and canal—would separate the two countries along the entire length of the 37.5-mile border.
The two nations have been locked in a crisis since the imposition of a Saudi-led diplomatic blockade on Qatar in June 2017. Saudi Arabia and its allies—including Bahrain, the United Arab Emirates (UAE) and Egypt—accuse Qatar of supporting terrorism in the Middle East, a charge Doha denies.
Apparently, Riyadh is not content with traditional isolation. The so-called "Salwa Marine Canal Project" would establish a military base in one area of the border and a nuclear waste site in another. The waste would come from the nuclear reactors that Saudi Arabia is planning to build. The border would then be clearly demarcated by a wide canal. The UAE would also build a nuclear waste site at its border's closest point to Qatar.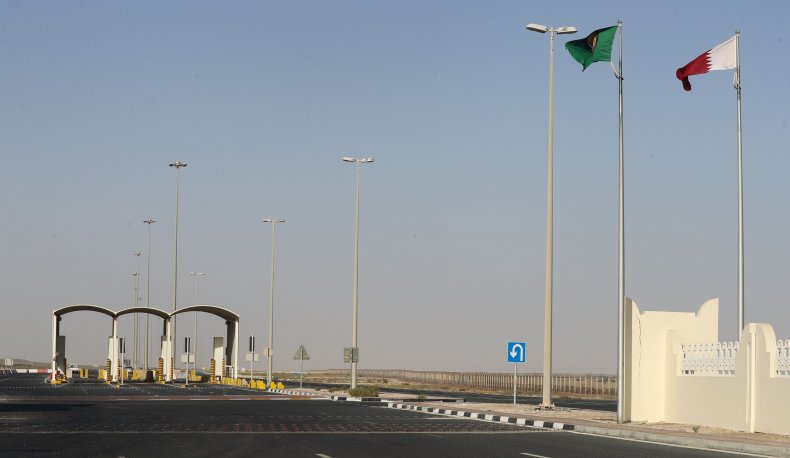 Sabq reported that the canal would be dug by Egyptian companies using experience gained in the construction of the Suez Canal and would take around a year to complete. Costing around $750 million, the waterway would be roughly 650 feet wide and 66 feet deep. It would be financed by private Saudi and Emirati investors.
The newspaper said the newly-created waterfront coastline would offer investment opportunities for resorts, private beaches and cruise liners.
According to al-Riyadh, the Saudi-Qatar border post has been cleared of customs and immigration personnel to allow border troops to assume management of the region.
Though the plan has not yet received official approval and will need to overcome many hurdles before it does, it is a sign of how far relations between the two Gulf states have deteriorated in the past year.
Anwar Gargash, the UAE's Minister of State for Foreign Affairs, appeared to confirm the reports on Twitter. He said the proposed "true geographical isolation" is "proof of Qatar's failure to manage and solve its crisis," and that its response to the reports of the plan "is proof of their fear and confusion."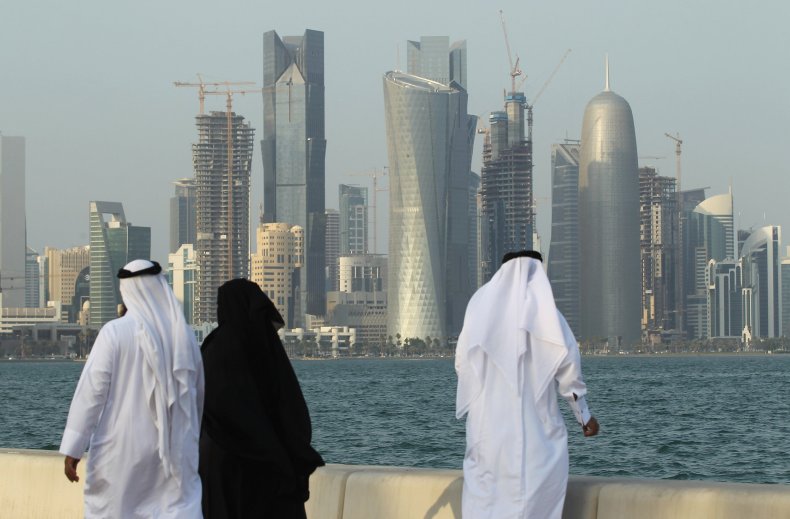 Qatar and Saudi Arabia have been vying for favor with President Donald Trump. Qatari leader Emir Tamim bin Hamad al-Thani arrived in Washington, D.C., yesterday for meetings with Secretary of Defense James Mattis and Trump. The visit comes as the State Department approved the sale of 5,000 Advanced Precision Kill Weapon Systems to Qatar for $300 million.
Saudi Arabia's Crown Prince and ruler-in-waiting Mohammed Bin Salman al-Saud, known as MBS, recently made a two-week trip to the U.S. While in the country, he met with the president at the White House and convened with business leaders in New York, Hollywood and Silicon Valley.
Both Salman and Trump are keen to blunt growing Iranian influence in the Middle East, and the U.S. seems to have doubled down on its controversial alliance with Saudi Arabia. Though Trump initially backed the Saudi-led blockade, he has since encouraged dialogue and offered to host a meeting between the feuding nations at Camp David in September.