Is Saudi Arabia Going to War with Lebanon? Prime Minister Still Missing As Gulf Citizens Told To Leave Immediately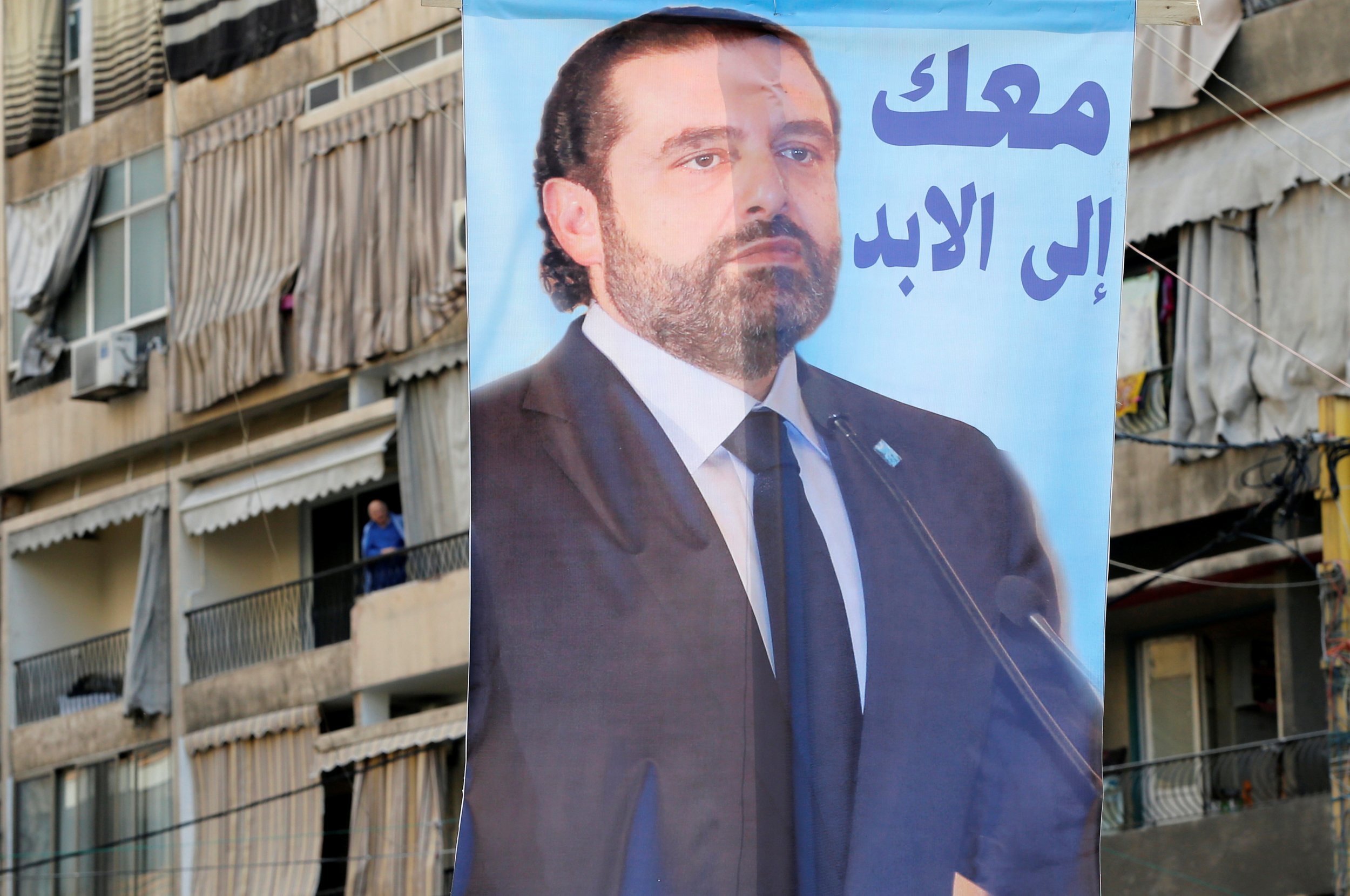 Fears of an imminent conflict in Lebanon were rising Thursday as Gulf Arab states followed Saudi Arabia's lead in telling their citizens to immediately exit the small, Mediterranean country whose former prime minister remained in Riyadh, potentially against his will.
Lebanon's careful balance of power between competing national and international interests was dangerously tipped Saturday when Prime Minister Saad Hariri suddenly resigned during an unannounced trip to Saudi Arabia. Hariri, a dual Lebanese-Saudi citizen whose majority-Sunni Muslim Future Movement has received Saudi support, claimed he feared for his life due to a plot supposedly undertaken by the Shiite Muslim movement Hezbollah and its supporter, Iran.
Related: Saudi Arabia claims 'war' with Iran and Lebanon, but both countries call for peace
Despite the Lebanese army denying such a conspiracy, Saudi Arabia declared it an act of war on the part of the entire Lebanese government and Thursday demanded its nationals leave the country right away. Similar announcements soon followed from Bahrain, Kuwait and the United Arab Emirates.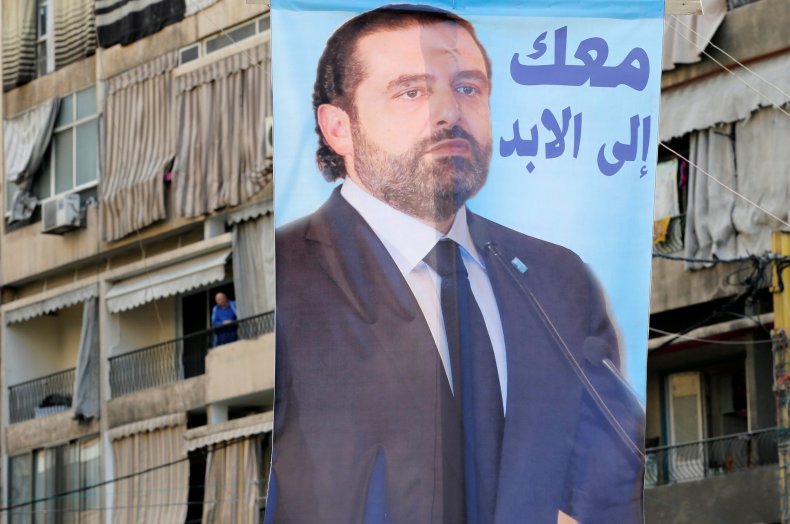 While the Gulf Arab states urged their people to flee Lebanon, Hariri's Future Movement Thursday beckoned its leader to return immediately "in order to restore the internal and external balance of Lebanon with full respect to Lebanese legitimacy," according to Lebanese newspaper The Daily Star. Recent reports, however, have shed doubts on Hariri's freedom of movement.
Echoing previous statements by Hezbollah, four unidentified officials cited Thursday by Reuters all suggested that Hariri's mobility was in the hands of Saudi Arabia. The first two, described as top Lebanese officials, reportedly said Hariri was currently being held in Saudi Arabia. A third, described as a politician close to Hariri, reportedly claimed Saudi Arabia had forced Hariri to step down and has placed him under house arrest. A fourth alleged Saudi Arabia was in control of Hariri's movements.
As Lebanese outlets were reporting that the prime minister's luxury private plane was returning to Beirut's international airport (named after Hariri's father, who was assassinated in a 2005 bombing that his supporters blamed on Hezbollah and Syria), Al Jadeed TV broke the news that Hariri's plane had indeed returned—without the prime minister, according to The Daily Star.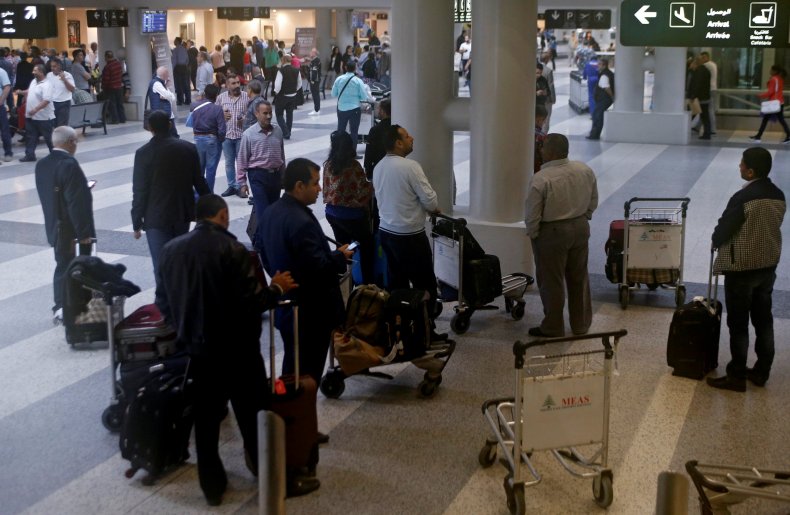 Days after his shock resignation, Hariri did reportedly make a brief visit Tuesday to the United Arab Emirates, an ally of Saudi Arabia, but his whereabouts since have remained unclear. He met Thursday with French ambassador to Saudi Arabia Francois Goite and on Wednesday with other Western officials, including EU mission to Saudi Arabia head Michele Cervone D'urso, U.S. Embassy in Riyadh Charge d'Affaires Christopher Henzel and U.K. Ambassador to Saudi Arabia Simon Collins, according to the Future Movement.
Both the EU and the U.S. affirmed their support for Lebanon on Wednesday, distancing themselves from traditional ally Saudi Arabia, according to Reuters. As tensions brewed Thursday, French President Emmanuel Macron announced a surprise visit to Saudi Arabia, the Associated Press reported.
While a representative of Hezbollah's media office told Newsweek Thursday that the party did not fear an imminent military conflict, Hezbollah representative Hassan Fadlallah said during a speech in parliament that Saudi Arabia must "stop interfering in internal affairs and must cease its aggression against the nations and peoples of the region."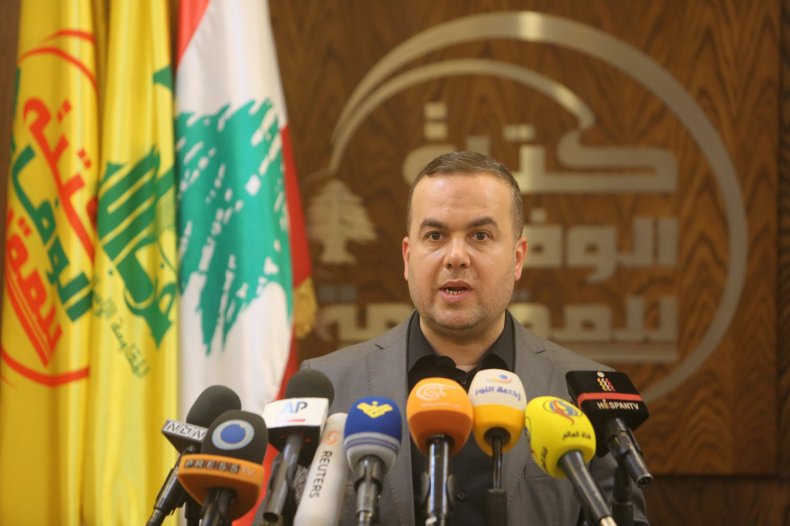 In response to Hariri's mysterious departure, which came just before a mass anti-corruption purge led by Saudi Crown Prince Mohammed bin Salman Abdul Aziz Al Saud, Hezbollah Secretary General Hassan Nasrallah on Sunday appealed for calm among the country's religious, political and ethnic sects, many of whom receive foreign backing. Both Nasrallah and Iranian President Hassan Rouhani have reportedly held talks with Aoun, who has refused to accept Hariri's resignation and assured his commitment to preventing the outbreak of civil unrest in a country that saw a bloody, sectarian civil war between 1975 and 1990.
Aoun, head of the majority-Christian Free Patriotic Movement, entered into an alliance with Hezbollah in 2006, and his election last year was the result of more than two years of negotiation that also saw Hariri appointed prime minister shortly afterward.