Saudi Arabia said Monday that the worldwide supply of oil could be compromised after a series of attacks in Yemen against its oil supplies.
Saudi Arabia "declares that it will not bear any responsibility for any shortage in oil supplies to global markets in light of the attacks on its oil facilities," officials said via the Saudi Press Agency.
The statement came after Houthi rebels from Yemen attacked petroleum ports, with one sparking a fire in Jiddah. Saudi officials are asking for other countries to step up.
"The international community must assume its responsibility to preserve energy supplies," the statement said.
Brent crude, the international benchmark for oil, is currently hovering at more than $112 per barrel. It is not clear how significant the attacks and subsequent halt in distribution will affect the worldwide gas market. What is known is that gas prices have drastically increased, with the U.S. recently topping $4.25 per gallon on average.
Jiddah is the second-largest city in Yemen and a key part of Saudi Arabia's oil industry. The extent of the damage has not been publicly released. However, the Saudi Ministry of Energy said on Sunday that the attacks caused "a temporary reduction in the refinery's production" and that they will find a way for the affected supplies to be compensated.
What is also unclear is what any potential international response to these attacks will be. Houthi rebels have targeted Saudi facilities as retaliation for what they say are U.S.-backed aggressions.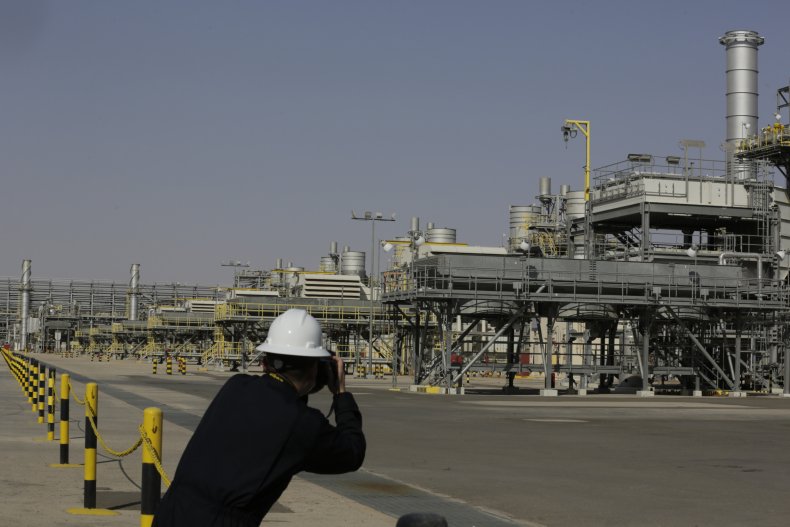 "There is an escalation by the countries of aggression against our country, under clear directives from America, and therefore we escalated our operations against them in response to that," Houthi Deputy Information Secretary Nasreddin Amer told Newsweek in February.
While they acknowledge that the attacks could bring about international backlash, Amer said that they would be worth it if they result in the end of Saudi Arabia's blockade against Yemen.
"We are of the position that the biased world does not concern us as much as we are concerned with the suffering and pain of our people and the siege and killing of our people," Amer said.
"We are working to make peace for our people in a real way and not just statements in the air as the Biden administration does in its talk about peace without any clear decision."
A U.S. official said the Houthis are endangering thousands of lives.
"The Houthis have pursued a dangerous pattern of increasingly obstructive and aggressive actions against Yemenis, Yemen's neighbors and the international community," State Department spokesperson Ned Price said.
Update 3/21/22, 10:13 a.m. ET: This story has been updated with additional information.