It's Getting Hot in Saudi Arabia: Nelly to Headline Men-Only Concert in Islamic Kingdom
He's got a back catalogue that could make some people in the most liberal societies cringe, with one of his most famous songs instructing listeners to "take off all your clothes" to combat the rising temperature "in herre."
Nevertheless, Nelly is slated to headline a December 14 concert in ultraconservative Saudi Arabia. The U.S. rapper is performing at the concert in Jeddah, which is being organized by private Saudi TV channel MBC Action and will also feature Algerian musician Cheb Khaled.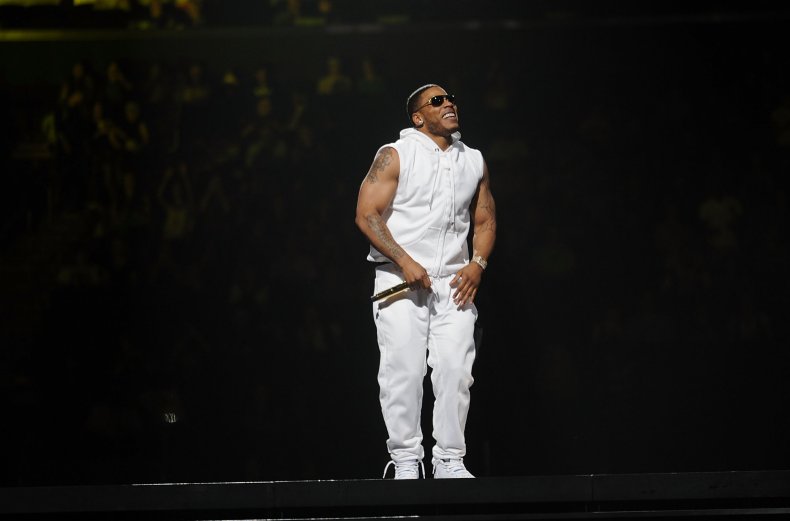 But the "Hot in Herre" singer's gig in the Islamic kingdom is causing controversy, and it's not because of the content of his songs. Rather, people are perturbed that the concert is open only to men.
Social media users have expressed their dissatisfaction at women being excluded from the concert, which is being backed by Saudi Arabia's General Entertainment Authority—a significant step in a country where concerts have been restricted due to strict morality laws.
Some on social media described the male-only policy as "stupid," while others questioned whether Nelly should be invited to perform in the country given recent allegations against him.
An unnamed woman recently accused Nelly of raping her on his tour bus, an accusation that the rapper consistently denied. Nelly was arrested but the accuser later told police that she did not want to testify against him and wanted to withdraw the complaint. The woman's lawyer, Karen Koehler, explained her client's decision by writing an open letter in which she said: "We do not live in a society where a 21-year-old college student can feel safe enough to pursue criminal charges against a celebrity for an alleged rape."
One Instagram user commented on Nelly's post about the gig: "Its [sic.] so sad that girls are not allowed to be there and see you."
Besides the controversy over who can attend, it's possible that Nelly will have to hold back from singing some of his best-known songs that make reference to marijuana, alcohol and sex.
Earlier in 2017, U.S. country singer Toby Keith—who is well-known for tunes including "Drunk Americans" and "Whiskey Girl"— played a men-only concert in the Saudi capital Riyadh that coincided with President Donald Trump's visit to the Gulf state.
Read more: Now that Saudi women can drive, here are 12 things they still can't do in the Gulf kingdom
Keith later told The Atlantic that he had been given instructions not to sing about drugs, alcohol or sex. "It kind of knocked me down," he said. "There were only four or five things that I could play that were famous."
Nelly's appearance in Saudi Arabia may be interpreted as a sign of a drive toward modernization in the country, led by Crown Prince Mohammed bin Salman. The 32-year-old has promised to return the country to a moderate form of Islam and has already instituted reforms to open Saudi Arabia up to the world. However, bin Salman has alarmed international observers with a recent purge of government officials and business tycoons on charges of corruption.
Reforms reportedly include a $3 billion program of investment into the country's entertainment industry, which included setting up the General Authority for Entertainment in 2016.
The kingdom has also gradually begun to repeal some of its stringent gender laws, including lifting a ban on women from driving in September. But women are still barred from everyday activities—including trying on clothes while out shopping—and require male permission for basic tasks—including opening a bank account.