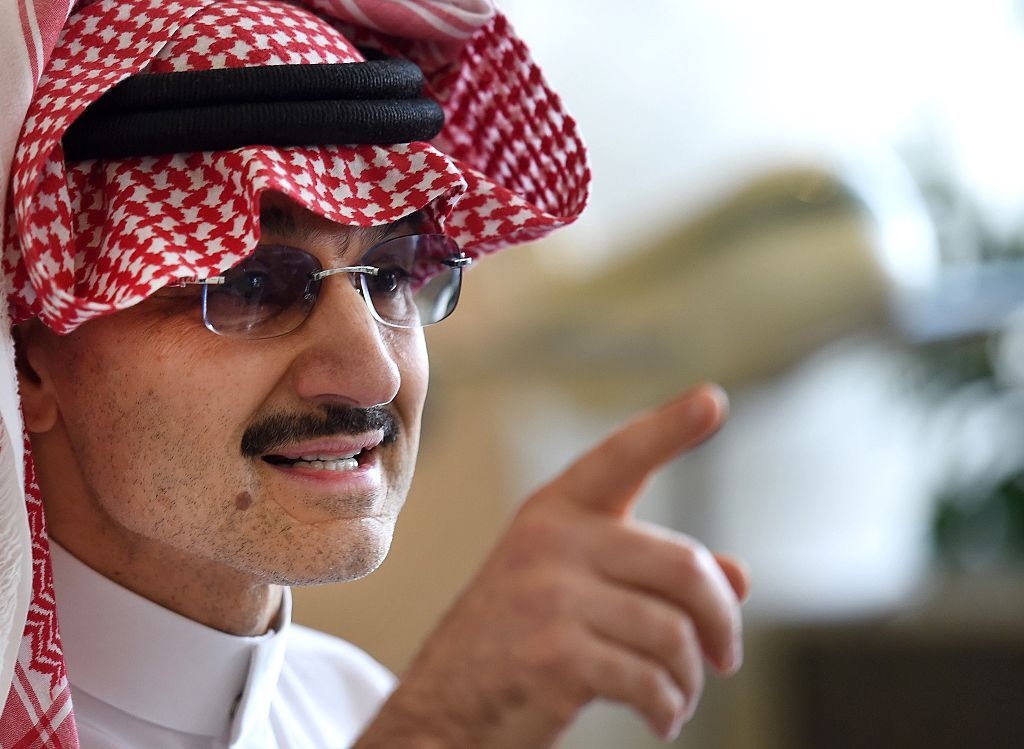 After weeks of deafening silence surrounding the fate of Saudi Arabia's richest man, Prince al-Waleed Bin Talal, arrested last month in an anti-corruption purge, it has emerged authorities in the Gulf monarchy are seeking at least $6 billion for his release.
The 62-year-old head of the Kingdom Holding Co. was rounded up with dozens of Saudi government officials and ten other members of the kingdom's royal family as part of a probe spearheaded by the heir-apparent to the gulf monarchy, Crown Prince Mohammad Bin Salman.
Related: Saudi Crown Prince compares Iran to Nazi Germany but says Trump is right man for the job
While Prince Salman has consistently defended the detention of senior officials as part of a much-needed crackdown on graft, he has been criticized for what detractors have characterized as a thinly veiled power grab.
Prince Bin Talal, who had eschewed an official position in the Saudi government and preferred to focus on his own companies and high-profile projects, had in the past exerted a soft power on world business leaders comparable to that of Bin Salman and his father King Salman.
The Wall Street Journal reported that the $6 billion being sought by Saudi officials is among the highest figures they have demanded for those arrested. At the end of November Prince Mutaib Bin Abdullah, the son of the late King Abdullah, a former head of Saudi Arabia's national guard and a previous frontrunner to the throne was released for a price of $1 billion.
Forbes has estimated Prince Bin Talal's fortune at $18.7 billion, but the prince has reportedly indicated that handing over $6 billion would amount to an admission of guilt, requiring him to dismantle the financial empire that has been his life's work.
Instead, the billionaire businessman may release a large part of his conglomerate, the Kingdom Holding Co. The company's market value stands at $8.7 billion, although its worth has fallen by some 14 percent following Prince Bin Talal's arrest.
The prince has indicated that he is willing to fight the allegations made against him in court if he has to. "He wants a proper investigation. It is expected that al-Waleed will give [Prince Bin Salman] a hard time," a person familiar with the matter said.
In a rare interview, Mohammad Bin Salman told the New York Times at the end of last month that some 10 percent of government funds had been siphoned off by corruption each year since 1980 until today. Roughly $100 billion is set to be recovered in settlements.
Bin Salman, whose rise to power has been meteoric following his appointment as Defense Minister in 2015, said about 95 percent of those targeted in the anti-graft sweep had agreed to a settlement.
"About one percent," he added, "are able to prove they are clean and their case is dropped right there. About four percent say they are not corrupt and with their lawyers want to go to court."