Women in Saudi Arabia: King Salman Loosens Restrictions on Guardianship System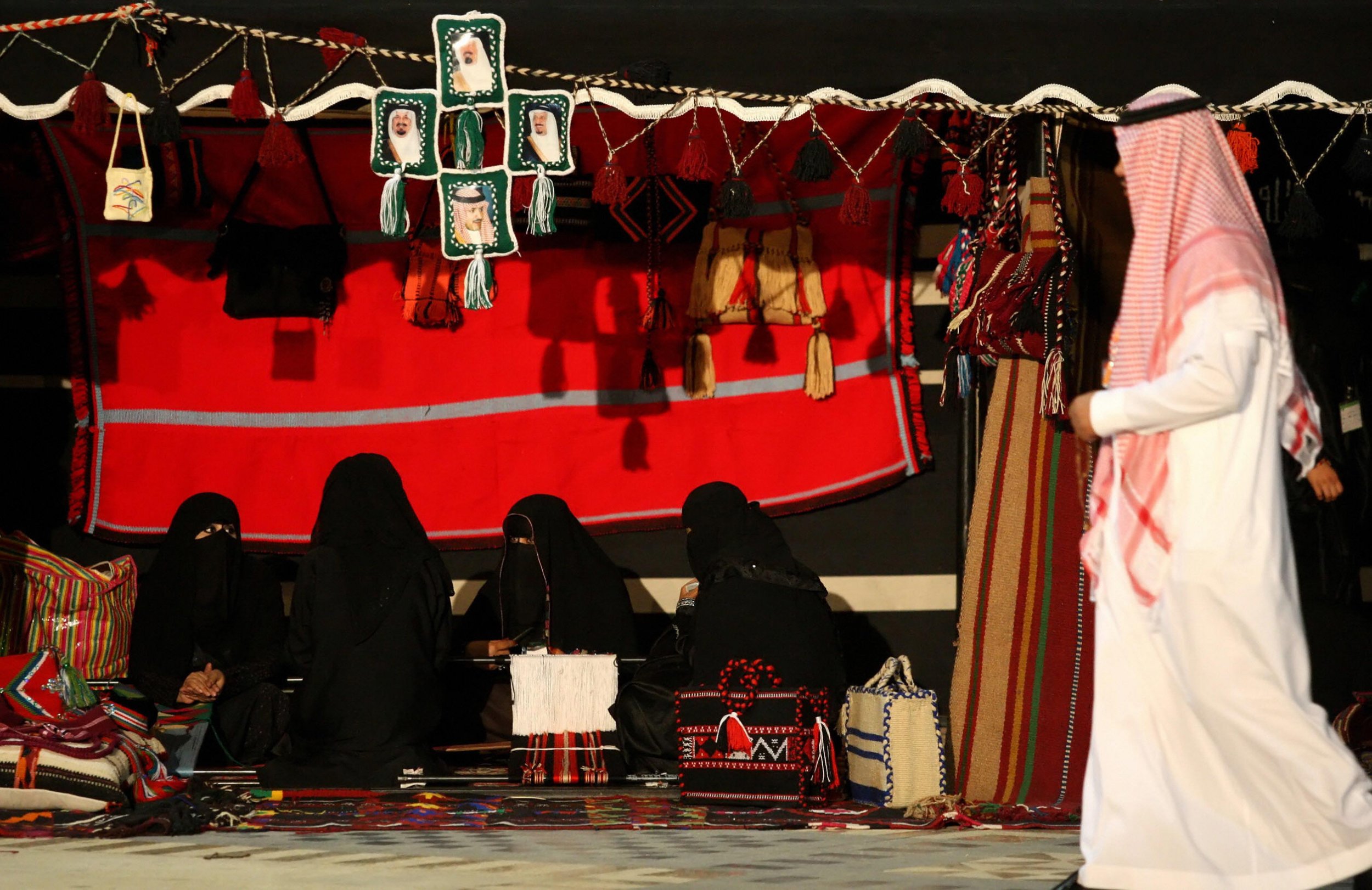 King Salman of Saudi Arabia has taken a step toward increasing women's emancipation in the kingdom.
The king issued a directive to government offices that loosens the rules of the guardianship system, according to a statement published on the Saudi Human Rights Commission's website Thursday. The measures would allow women greater access to government services without subjecting them to the approval of a male relative.
This would represent the first step to dismantle the guardianship system. In an unprecedented move, nearly 15,000 Saudi women signed a petition in September urging King Salman to abolish it completely.
Read more: The Saudi deputy crown prince is to meet President Trump for the first time
Under the guardianship system, women must have a permission of a male relative to marry, travel abroad, obtain a passport, exit prison, and to carry out a range of other activities, including renting an apartment and filing legal claims. While women are not legally bound to obtain a male guardian's permission to work, some jobs may still require it. Women in Saudi Arabia are also still unable to drive, although they gained the right to vote in 2015.
Leading Saudi activist Aziza Al Yousef, who personally delivered the petition to the Royal Court, commented on the news. "These are first steps in the right direction to revise all laws affecting women's lives" she wrote on Twitter on May 4. But, she added, they needed additional official explanations regarding which matters would be covered by the decision.
According to the Associated Press, the memo circulating in government offices affects access to jobs, higher education and medical procedures, but does not appear to change guardianship rules regarding traveling abroad and obtaining a passport.
The human rights organization Human Rights Watch called the male guardianship system "the most significant impediment to realizing women's rights in the country, effectively rendering adult women legal minors who cannot make key decisions for themselves."
The NGO spoke to several Saudi women as part of a report on the system published in July 2016. "My son is my guardian, believe it or not, and this is really humiliating... My own son, the one I delivered, the one I raised, he is my guardian," a 62-year old Saudi woman told Human Rights Watch.
The guardianship system prevents the full participation of women in society and in the economy, and also leaves them vulnerable to abusive relationships, activists say. According to the Human Rights Watch report, a husband retains guardianship control even during divorce proceedings. "Women face tremendous obstacles when trying to seek help or flee abuse by violent guardians," the organization found.
Saudi Arabia's treatment of women, as well as the country's record on human rights, often attracts widespread criticism from international campaigners. Critics say world leaders have not done enough to hold the country to account. The Gulf kingdom was elected in a secret ballot to participate in the United Nations women's rights committee in April, and in 2015 it was appointed to head the U.N. human rights council.
President Donald Trump will visit Saudi Arabia this month, the second destination in his first foreign trip overseas, which includes stops in Israel, then in the Gulf, and finally in the Vatican.