Saudi Arabia's Luxury Jail Is 'Fully Booked' Until 2018 As Princes Remain Held In Ritz-Carlton Ballroom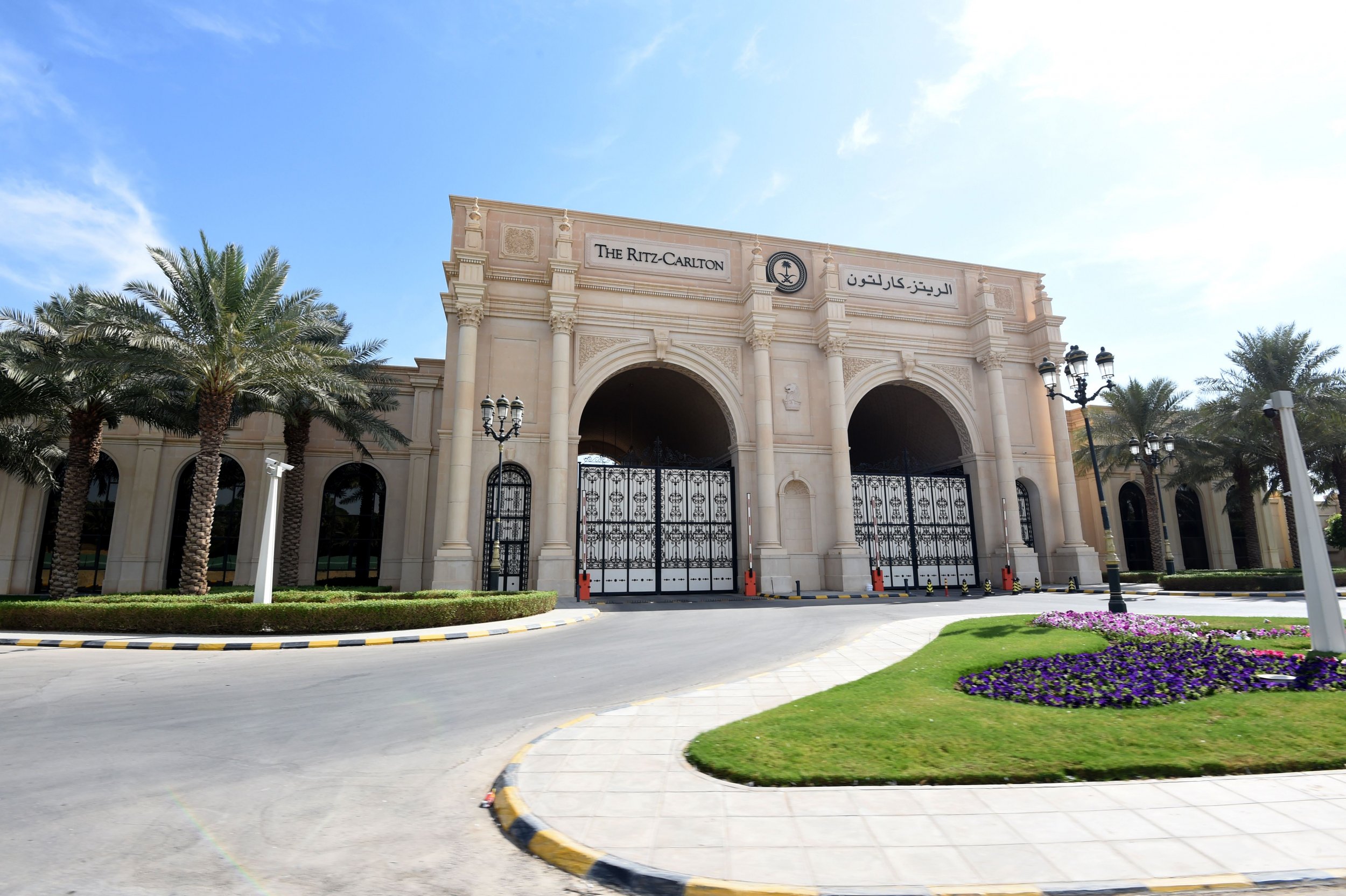 Riyadh's Ritz-Carlton appears to be fully booked for at least the next two months after news broke that the authorities in Saudi Arabia were using a ballroom at the luxury hotel as a jail for members of the royal family, businessmen and ministers arrested in a widespread corruption crackdown.
The arrested men include 11 princes, four ministers and dozens of officials and businessmen, including billionaire Prince Alwaleed bin Talal, the nephew of King Salman. Bin Talal, one of the world's richest men, has a net worth of around $18 billion and investments in Twenty-First Century Fox and Citigroup.
A video published by The New York Times Monday appeared to show the arrested individuals sleeping on mattresses under gold chandeliers in the five-star hotel's Ballroom B.
On Tuesday, attempts to make a booking on the hotel's website prompted a warning: "Due to unforeseen circumstances, the hotel's internet and telephone lines are currently disconnected until further notice." Meanwhile, six booking agencies—Booking.com, Expedia, Hotels.com, Marriott.com, Agoda.com and Ctrip.com—had no dates available for December and none for January.
Marriott International, the parent company that oversees the complex, would not comment directly on the Ritz Carlton's capacity: "As a matter of guest privacy, we do not discuss the guests or groups with whom we do business or who may be visitors of the hotel," it said in a statement to Newsweek.
The video showed that the detainees were being prevented from leaving the hotel by armed Saudi guards, while it has been reported that some of the most high-profile detainees were staying in some of the 492 rooms and suites at the complex.
Guests already staying at the 52-acre hotel were told to pack their belongings before they were transported to other venues in the Saudi capital.
It was a stark turnaround for the palatial venue, which hosted President Donald Trump and his entourage for his May visit and, just two weeks before the graft crackdown, held an investment conference, Future Investment Initiative, that welcomed Treasury Secretary Steven Mnuchin and Blackstone CEO Stephen Schwarzman. The guests, 3,500 in total, were estimated to hold around $22 trillion in monetary assets.
The complex boasts a bowling alley, indoor swimming pool, a spa and a half-dozen restaurants, but it seems unlikely that the detainees will be allowed to use the facilities as the crackdown continues.
Saudi Arabia's Luxury Jail Is 'Fully Booked' Until 2018 As Princes Remain Held In Ritz-Carlton Ballroom | World