Saudi Arabia's Role in 9/11 Terrorist Attack Can Be Tried in U.S. Court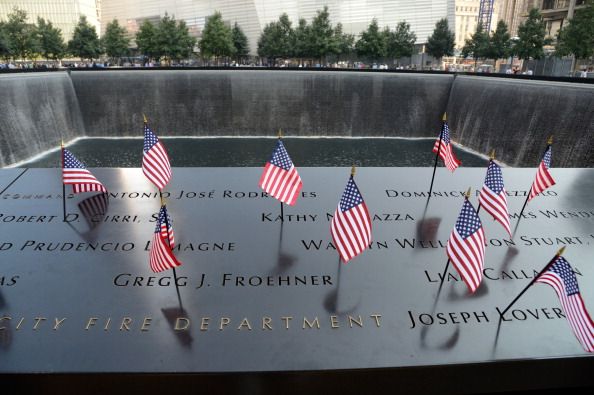 A district judge in New York has rejected Saudi Arabia's motion to end a lawsuit that would hold the Sunni Muslim kingdom responsible for the terrorist attacks that took place on September 11, 2001.
The judge determined Wednesday that the U.S. court can assume jurisdiction under the Justice Against Sponsors of Terrorism Act (JASTA), which Congress passed in 2016. The relatives of hundreds of people who died in the terrorist attacks have filed numerous lawsuits against the Saudi government over the past 16 years, claiming that it helped support the terrorist group al-Qaida by funding charities that supported Islamic militants.
The Saudi government has long denied that it played a role in the attack that killed almost 3,000 people, and had asked that the lawsuit be dismissed because it deserves immunity as a sovereign nation.
The plaintiffs called Wednesday's decision a step forward, saying it means that the Saudi government will be obligated to provide answers about its role in the attack. The lawsuit also asks for billions of dollars in damages for the victims and their families, including the more than 20,000 people who were injured.
"Instead of dealing with this issue honestly and confronting the compelling evidence the 9/11 families have amassed, the Kingdom of Saudi Arabia has paid an army of lawyers and lobbyists a fortune to help them duck, dodge and distract," the 9/11 Families & Survivors United for Justice Against Terrorism said in a statement. "We are grateful that a federal court has listened to our case, upheld the constitutionality of JASTA and allowed our efforts to move forward."
The majority of the 19 attackers in the September 11 attacks were Saudi nationals. The court's decision was made as Saudi Arabia's increasingly powerful Crown Prince Mohammed bin Salman tours the United States and met with President Donald Trump, among others. Last week, Trump welcomed the prince to the Oval Office and called the U.S. relationship with Saudi Arabia "the strongest it's ever been."