Saudi Blogger Raif Badawi Wins PEN Free-Speech Award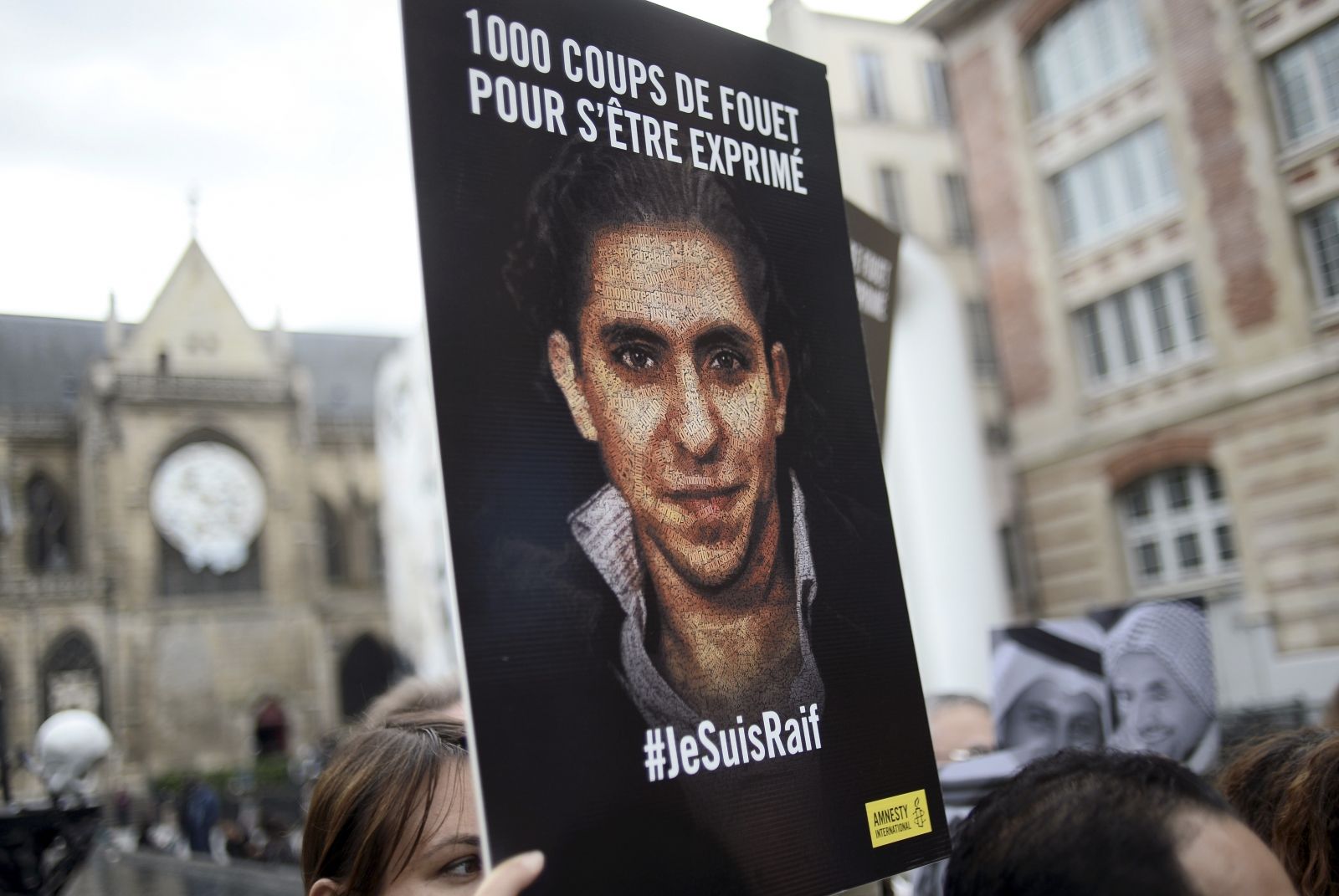 Saudi blogger and activist Raif Badawi has been awarded the 2015 International Writer of Courage by English PEN, the founding center of a worldwide writers' association that defends freedom of expression.
In May 2014, Badawi was convicted of "insulting Islam" after he criticized Saudi clerics on his blog, Saudi Free Liberals Forum, according to The Guardian. He was fined one million riyals ($270,000) and sentenced to 10 years in prison and 1,000 lashes by a Saudi Arabian court. In January, Badawi received his first 50 lashes, despite international outcry about the punishment. The remainder of his lashes have since been postponed over medical reasons, according to Amnesty International.
At a ceremony held at the British Library on Tuesday, English poet, journalist and literary critic James Fenton, who in June was named 2015's PEN Pinter Prize winner, announced that his co-recipient of the prize would be Badawi. It is tradition that the winner of the Pinter Prize chooses who to share it with from a shortlist of "international cases of concern" that English PEN supports.
"What moved me was the contrast between the simplicity of Badawi's liberal aims, their modesty, almost, and the ferocity of the punishments they have brought down on him," Fenton said in his announcement. "Imprisonment, astonishing fines, corporal punishment designed to break either the spirit or the body first and to act as a chill warning to others."
Jimmy Wales, the co-founder of Wikipedia, who has supported the campaign for Badawi's release through his Wikimedia Foundation, which defends online freedom of expression, accepted the award in person on behalf of the family.
"Raif Badawi used words to fight for a change," Wales said during the ceremony. "His non-violent campaign for a better future to his country encountered an exceptionally violent response by the Saudi government. Raif should have been honored for founding a website that allowed healthy public discourse in Saudi Arabia; he should not have been held behind bars, facing flogging. This injustice must be corrected."
English PEN released a video on YouTube showing Badawi's wife also accepting the award on behalf of her husband. In the clip Ensaf Haidar, who was speaking from Quebec, where she now lives with her children, said, "I am honoured to accept the PEN Pinter Prize from English PEN, and I would like to thank the British poet James Fenton for choosing Raif as his co-winner, as 2015 International Writer of Courage."
In September, Greystone Books released a collection of Raif Badawi's original blog posts, titled 1000 Lashes: Because I Say What I Think.