Saudi Blogger Raif Badawi's Flogging Postponed Again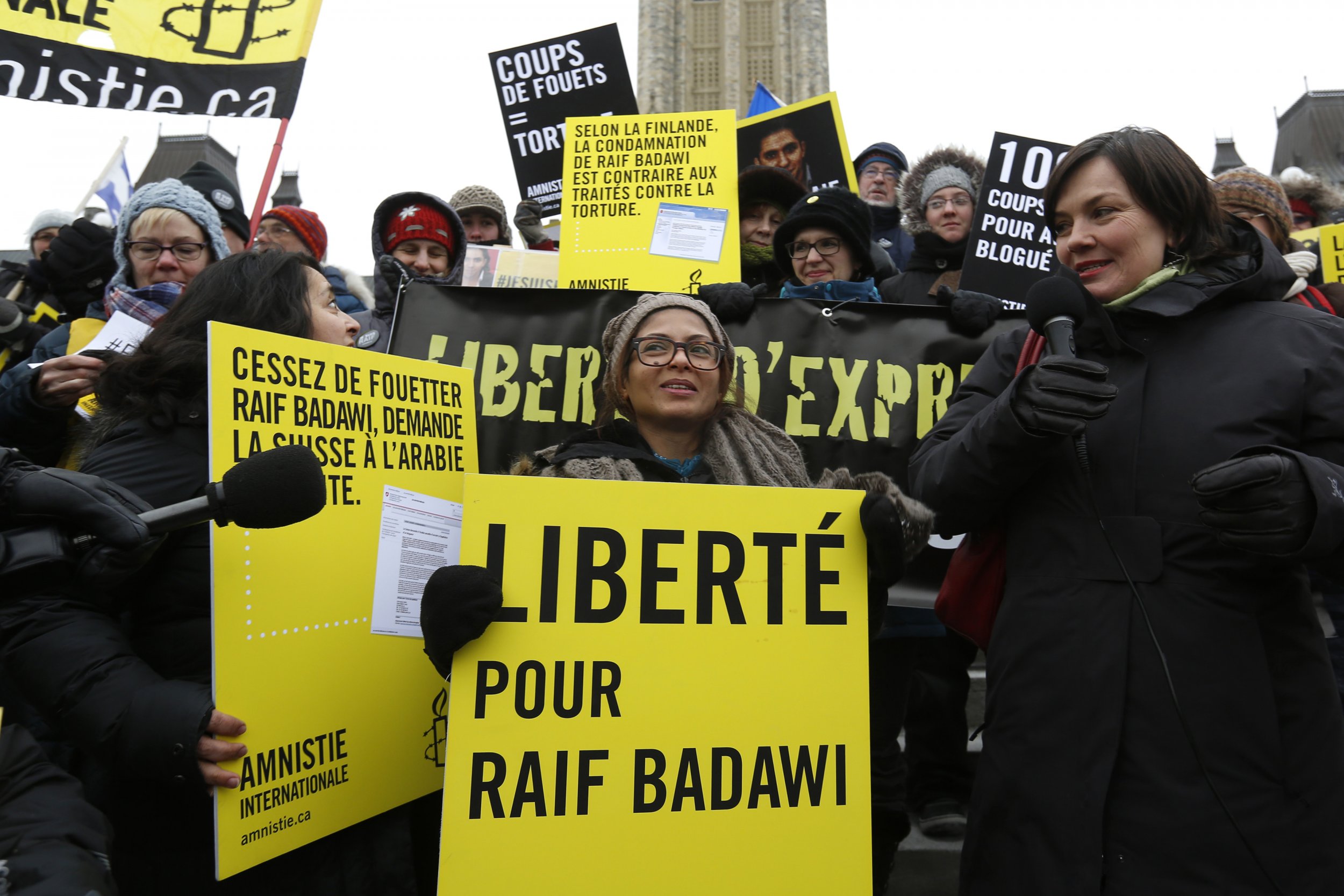 A second round of flogging for Raif Badawi, a Saudi Arabian blogger jailed since 2012, has been put off again, according to activist and media reports.
Badawi, who ran a blog called Saudi Arabian Liberals, was arrested in 2012 for charges including insulting Islam and violating the country's information technology law. He was sentenced to 10 years in prison and 1,000 lashes in 2013 by the Saudi Arabian government, as well as a lifetime ban on making media appearances.
Despite an international outcry over the severity of the sentence, Badawi in received his first round of public 50 lashes this past January. He was due to receive 50 lashes every week for 20 weeks, but the punishments were repeatedly postponed on medical grounds, according to Amnesty International.
According to a tweet his wife, Ensaf Haidar, posted on his account, the next scheduled round of flogging, on Friday, did not take place. Haidar, who lives in Canada with the couple's children, repeated her appeal to Saudi Arabia's King Salman to pardon Badawi and stop his flogging.
Amnesty International "cautiously" tweeted the "good news" of the postponed flogging and also called on Saudi authorities to free Badawi.
Badawi's sentence was upheld by Saudi Arabia's Supreme Court on Monday, and according to CNN, Badawi has no appeals left. Saudi Arabia has lashed out against international criticism of Badawi's sentence. According to the Saudi foreign ministry, Saudi Arabia's judiciary "enjoys independence and the kingdom does not accept any interference in its judiciary and internal affairs from any party."