Saudi Forces and Houthi Fighters Exchange Heavy Fire on Border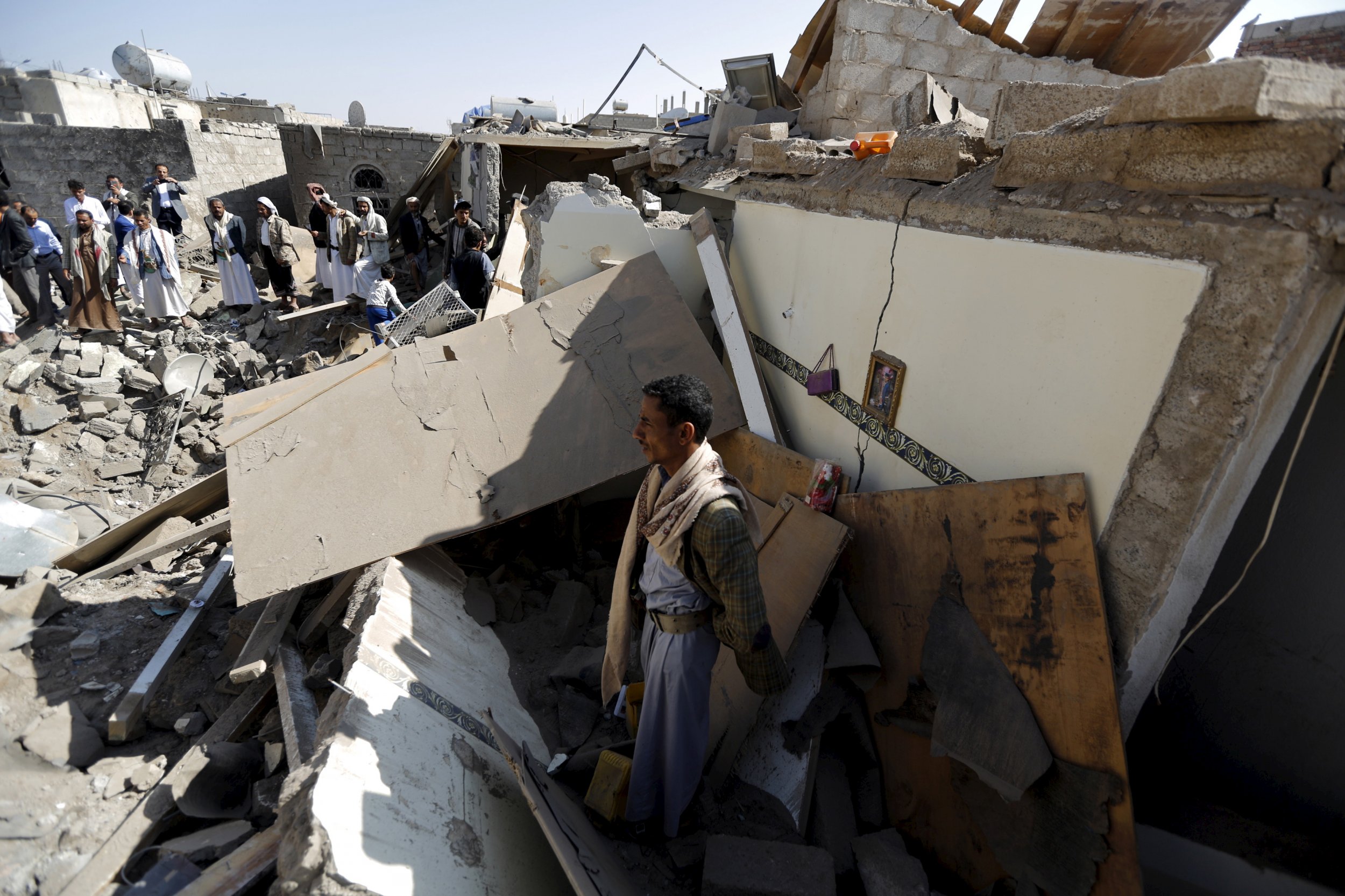 Saudi forces and Yemeni Houthi fighters exchanged artillery and rocket fire along several stretches of their border on Tuesday, residents and tribal sources told Reuters.
Explosions and heavy gunfire was heard in the Shida and al-Hisama districts of Saada province and near the town of Haradh in neighboring Hajja province.
Saudi helicopters were flying overhead, residents said. They described the fighting as the worst in the area during six days of Saudi-led air strikes against Houthi targets throughout Yemen, which are aimed at weakening the Iran-allied militia.
"The bombing today is worse than on any other day and we hear sounds of explosions and see Saudi planes in the air," Khaled, a resident in the Haradh area told Reuters.
The Houthi TV channel al-Maseerah also reported clashes on the frontier. "Rockets from the Saudi-American aggression continue to fall on the Shida and al-Hisama districts on the Yemen-Saudi border," it said in a text message.
Tension in the border area has mounted since an air strike killed at least 40 people at the Mazraq camp for displaced people near Haradh on Monday. A humanitarian official said the strike targeted a truck full of Houthi gunmen.
Saada and neighboring northern provinces are strongholds of the Houthi movement, a militia belonging to Yemen's Zaydi Shi'ite sect, which fought a brief and indecisive ground conflict with Saudi Arabia in 2009.