Saudi Arabia Tells Medical Students They Can Stay in Canada, At Least For Now
Over 1,000 medical residents and fellows from Saudi Arabia were told Monday that they would be allowed to stay in Canada to complete their training—at least for now.
Medical fellows and residents received an email from the Saudi Ministry of Education, saying that they are "allowed to continue in their present training programs until such time as an alternative assignment could be arranged," said the chief executive of the Royal College of Physicians and Surgeons of Canada, Dr. Andrew Padmos, according to CBC News.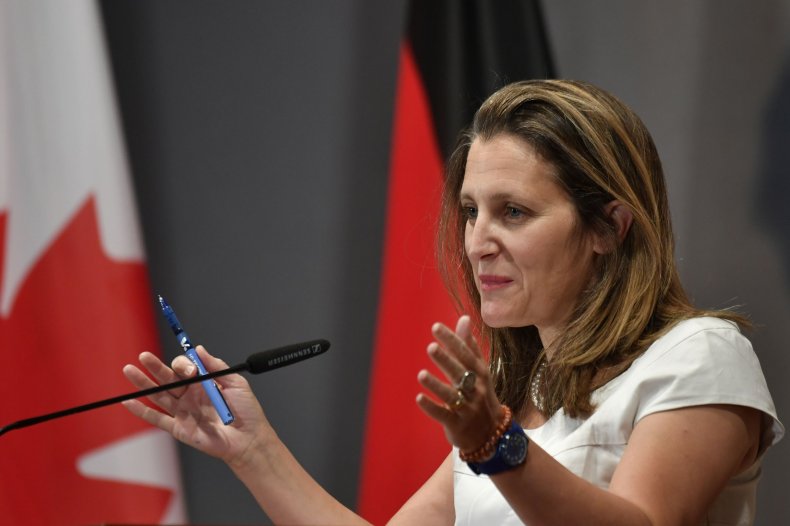 The students were originally advised to leave Canada by August 31, but the deadline was pushed back to September 22. The move comes as a relief to many Canadian hospitals that depend on the medical students who are on staff.
"The human cost and chaos caused by their abrupt recall to Saudi Arabia was really mounting and most distressing to everybody concerned," Padmos said.
"The Saudi trainees are not just students who are here for a year or two and kicking around our universities. They're actually working in our hospitals, looking after our relatives and our community and are really very integral parts of our health system and health workforce," he continued.
Riyadh told nearly 16,000 Saudi students to study elsewhere after suspending their scholarships early this month, as part of a disagreement between the two countries following Canada's Foreign Minister Chrystia Freeland's tweet about two jailed human rights activists.
"I'm concerned about those students, but we still need to stand by our position that we support human rights in the world," said Bessma Momani, an expert on Middle East issues and a political science professor at the University of Waterloo, reported The Star.
"Very alarmed to learn that Samar Badawi, Raif Badawi's sister, has been imprisoned in Saudi Arabia. Canada stands together with the Badawi family in this difficult time, and we continue to strongly call for the release of both Raif and Samar Badawi," Freeland wrote via Twitter on August 2.
The Canadian Embassy in Riyadh tweeted a translation of the original tweet on August 5.
"They thought the Canadians would take steps to back off, but all of a sudden they tweeted it in Arabic. This was a very provocative action by the Canadians to try to embarrass the Saudis in front of their people. The Saudis did not take this lightly at all," Salman al-Ansari, founder of the Washington-based Saudi American Public Relation Affairs Committee, told Reuters.