What Caused the Deadly Saudi Hospital Fire?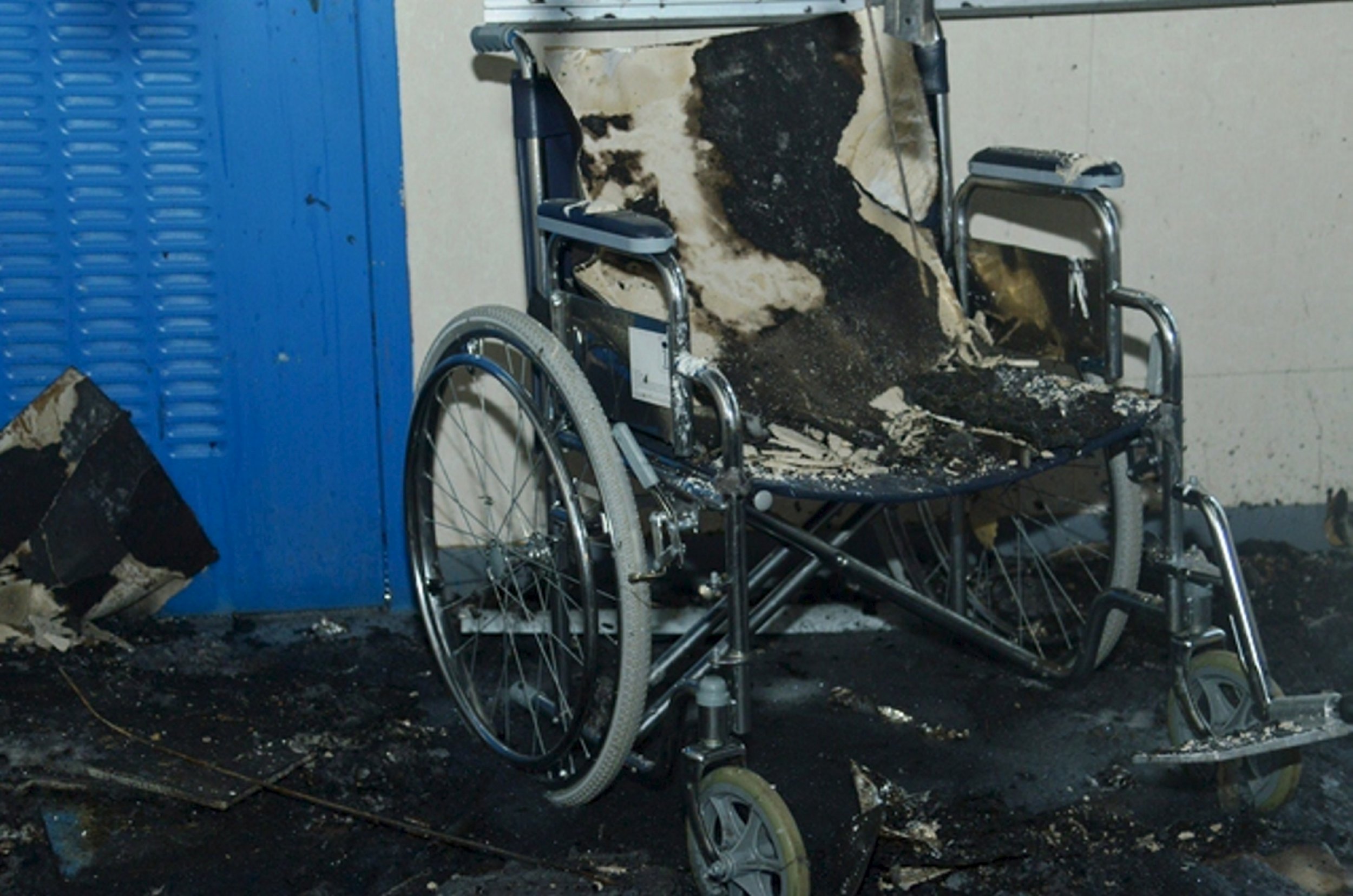 DUBAI (Reuters) - Accusations flew over who was to blame for the deaths of at least 24 people in a Saudi hospital fire, with one official saying a crowd that gathered there had obstructed rescue workers and some Twitter users blaming lax safety standards.
The blaze on Thursday tore through the intensive care unit and maternity ward at the general hospital in the southwestern port city of Jazan, capital of the Jizan region, one of Saudi Arabia's poorest areas.
The country's deputy health minister was quoted by the Al Sharq Al Awsat newspaper on Friday as saying 141 people had been injured in the fire - the latest in a series of accidents that have killed hundreds of people at Saudi public facilities.
Saad al-Muqrin, the deputy governor of Jazan, appeared to place some blame for the deaths at the hospital on people who rushed to the scene to help, according to remarks reported in Al Sharq Al Awsat.
Newsweek subscription offers >
"Unfortunately there was a large mob and some citizens rushed to enter the hospital in a desire to help, but actually they obstructed the evacuation and relief process by civil defense and health affairs, and 50 of them were injured in the incident and they occupied rescuers and officials and practitioners in aiding them," he was quoted as saying.
Some Twitter users accused the hospital of having lax safety standards, after a reporter for al-Arabiya television said he had seen several emergency doors locked with chains when he visited the hospital after the disaster.
"Punishment for who was responsible for closing the emergency exits," said one Twitter user.
"The disaster at Jazan General Hospital is the result of great negligence and the health ministry and health minister specifically and the hospital administration, interior ministry, and civil defense are all responsible before God," said another.
Newsweek subscription offers >
The region's director of health affairs, Ahmed al-Sahli, denied there were any safety problems at the hospital.
Health Minister Khalid al-Falih said he recognized the ministry had failed, but added it was too early to ascertain the causes of the disaster and that a committee would investigate.
In an interview with Saudi TV channel Ekhbariya, Falih said the fire originated on the first floor of the hospital and smoke spread to the second and third floors. He said the deaths at the hospital were caused by "smoke suffocation", not direct burns to the body.
A crush at the haj in Mecca in September killed 769 people, according to Saudi officials. Reuters calculations based on numbers provided by the pilgrims' home countries showed the death toll was at least 2,070.
Two weeks earlier, 110 people died in Mecca's Grand Mosque when a crane working on an expansion project collapsed during a storm, crushing pilgrims below.
What Caused the Deadly Saudi Hospital Fire? | World