Saudi Journalist's Killing Will Be 'Downfall' of Crown Prince Mohammad Bin Salman, Former CIA Director Says
Saudi Arabia's Crown Prince Mohammad bin Salman will pay the consequences for the death of Saudi journalist Jamal Khashoggi, who vanished after entering the Saudi consulate in Istanbul, Turkey, earlier this month, former CIA director John Brennan said Wednesday.
"I have great confidence in my former colleagues at the CIA and the rest of the intelligence community to uncover what actually happened here. And although Donald Trump and others in the administration may try to cover it up in some way, it's really going to be up to the congressional intelligence committees to demand immediate briefings from CIA and others about what we know and what MBS's role was in that," Brennan told MSNBC Wednesday morning. "So I don't think, in fact, that MBS is going to get out of this predicament. In many respects, I think the Saudi government has to decide between Mohammed bin Salman and the U.S.-Saudi relationship, and the U.S. Saudi relationship has been fundamental to the kingdom for the last 85 years since its founding…. I think this is basically the downfall of Mohammed bin Salman."
Saudi journalist Jamal Khashoggi, who wrote a regular column for The Washington Post and was a U.S. resident, vanished on October 6 after entering the Saudi Consulate in Istanbul to obtain documents for his upcoming wedding.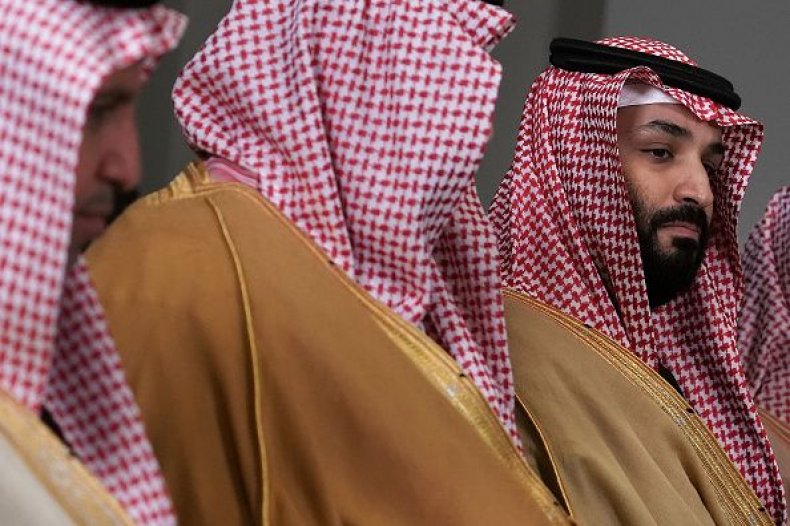 Saudi officials claimed that he had left the embassy unharmed, but Turkish officials and members of the international community demanded that the Saudis provide proof. Turkish officials have said they have evidence that Khashoggi was killed in the consulate, although they have refused to release the evidence in order to protect their intelligence collection methods.
The Saudi crown prince now appears to be preparing an explanation for Khashoggi's death that would shift the blame away from him and his allies, and the Trump administration appears prepared to accept it. President Donald Trump has already said that he believes that Khashoggi may have been murdered by "rogue killers" in the consulate—an explanation many found implausible.
"I'm sure that Donald Trump has been talking to his national security team, and they've been floating ideas about what possibly could be the explanation for this, as well as what could be a possible explanation of what happened despite the facts and the reality. So this idea of rogue killers is one that probably was bandied about," Brennan told MSNBC.
"I don't believe for a moment, the fact that this took place in a Saudi diplomatic mission in Turkey, and there were planeloads of Saudis that went there, MBS, Mohammad bin Salman, the crown prince, has a stranglehold over the Saudi government security and intelligence apparatus. I find it so far-fetched that anything like this could happen without his intimate knowledge and approval beforehand," he added.
Speaking to reporters after a visit with the crown prince in Saudi Arabia, Secretary of State Mike Pompeo noted that the administration is willing to give the kingdom the benefit of the doubt.
"During each of today's meetings the Saudi leadership strongly denied any knowledge of what took place in their consulate in Istanbul. My assessment from these meetings is that there is serious commitment to determine all the facts and ensure accountability, including accountability for Saudi Arabia's senior leaders or senior officials," Pompeo said.
When asked if he believed Saudi Arabia's denials in light of the reports coming out of Turkey, Pompeo responded that he thinks it is "reasonable thing to do to give them that opportunity, and then we'll all get to judge."
"I'm waiting for the investigation to be completed. They promised that they would achieve that, and I'm counting on it, and they gave me their word. And we'll all get to see if they deliver against that commitment," Pompeo said.
Saudi Journalist's Killing Will Be 'Downfall' of Crown Prince Mohammad Bin Salman, Former CIA Director Says | World