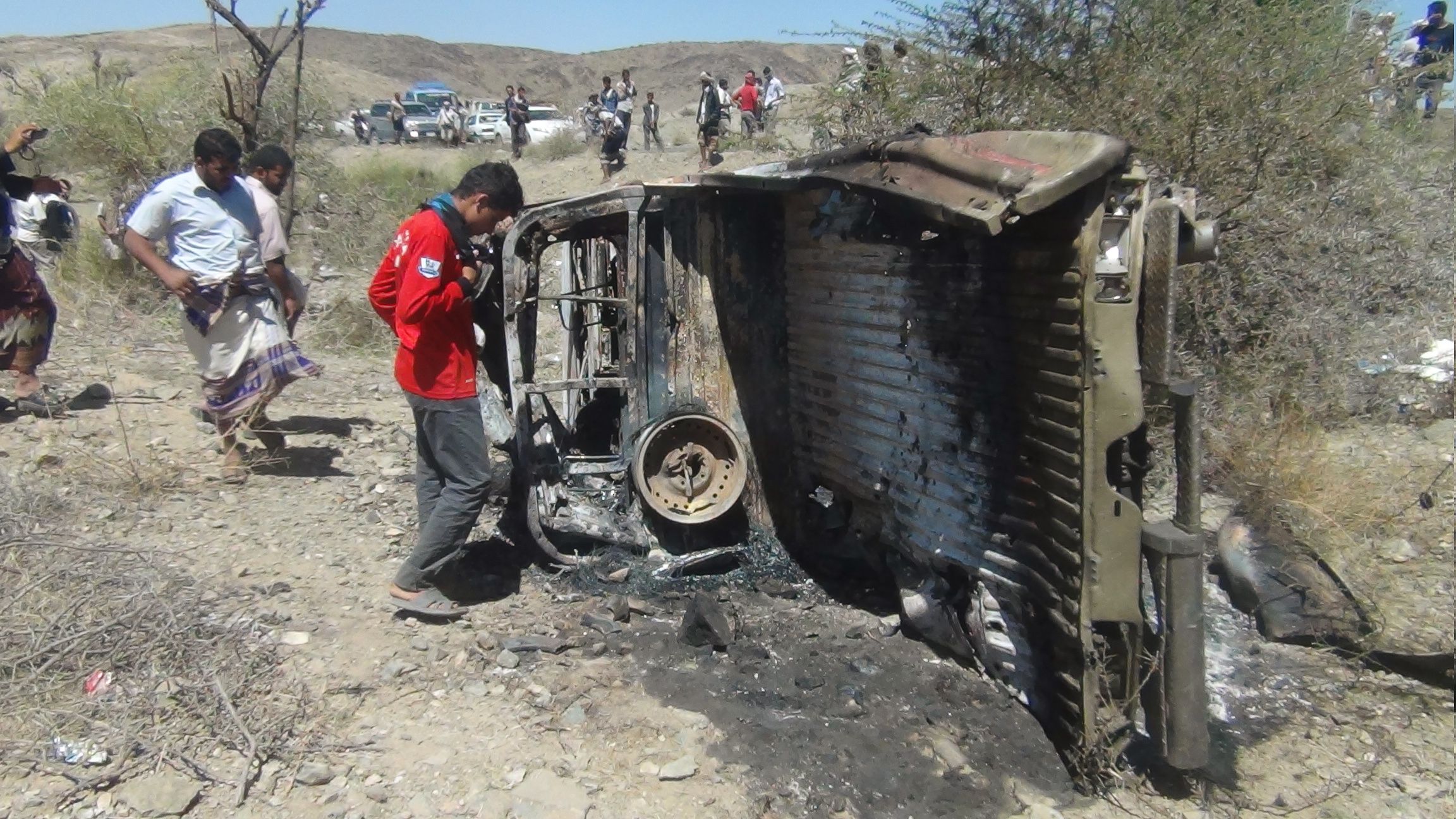 Saudi-led forces carried out air strikes on Friday in Yemen's Saada province, a bastion of Iranian-allied Houthi rebels, and warned all civilians to leave a day after Riyadh promised a harsh response to cross-border Houthi attacks.
Saudi state television channel Al Ekhbariya said the whole of the northwestern province would become a military target from Friday evening, hinting at an escalation in the Saudi-led coalition's six-week-old intervention in Yemen's civil war.
It aims to reverse the Shi'ite Muslim Houthi militia's cross-country advances -- seen by Saudi Arabia, the world's top oil exporter and arch-regional rival of Iran, as a security threat -- and restore Hadi in power.
Riyadh on Thursday offered a five-day humanitarian ceasefire to help civilians stricken by food, medicine and fuel shortages, if the Houthis stopped fighting. But hours later, the Saudis warned of harsh retaliation against the Houthis after the rebels targeted populated areas across the border.
Houthi mortar and rocket salvoes from Saada crashed into the Saudi city of Najran near the border on Tuesday and Wednesday, killing eight people, and Houthi forces shelled a Saudi air defence site near Najran on Thursday.
Two more Saudis were killed when Houthi shells struck a village in Jizan province, which also borders on north Yemen.
The official Saudi news agency SPA said the air raids, which started late on Thursday, hit four Houthi command-and-control centres, two in the Saada provincial town of Bani Maaz, and destroyed a mine factory in the ancient quarter of Saada city as well as a communications hub in the Mothalath area.
"Our work now is reaching those (Houthis) who planned these attacks and who are hiding inSaada, and the places where the militias are," Saudi-led coalition spokesman Brigadier GeneralAhmed Asseri told Al Ekhbariya state television.
Al Ekhbariya said all civilians in Saada province had been asked to clear out by 7 p.m. local time on Friday, when the entire rugged desert region would be designated a military zone.
"Saudi-led forces announce that all the main roads of Saada are available for civilians to leave until sunset," it said.
Saada residents said the air strikes damaged the tomb of the founder of the Houthi movement,Hussein al-Houthi.
There was also heavy shelling in the west of Saada province, near the Saudi-Yemen border, and 13 villagers were killed in strikes on Hajja province, also near the frontier, locals said.
The figures could not be independently verified.
In the southeastern province of Shabwa, coalition forces carried out at least five air strikes in the vicinity of Ataq airport and in Ataq city itself, local security sources said.
Battles also continued between Houthi fighters and opposing militias in the city, with local sources saying 10 Houthis and five fighters were killed on Thursday.
Coalition air strikes were also conducted on Houthi-held areas of the southern port city of Aden late on Thursday night and early on Friday morning.