Saudi-Led Coalition Responsible for Majority of Child Casualties in Yemen
A United Nations report found that the coalition led by Saudi Arabia was liable for over half of the child deaths in Yemen last year, Al Jazeera reported on Tuesday.
The Qatari news channel gained exclusive access to the annual "Children and Armed Conflict" report, which says 1,316 children were killed or injured in Yemen in 2017. Of the 1,316, 552 children were killed, with the Saudi-led coalition implicated in the deaths of 370. The report, which was filed by staff of U.N. Secretary-General Antonio Guterres and sent to the Security Council on Monday, also found the coalition responsible for injuring 300 children.
The conflict in Yemen pits the Saudi coalition, which is trying to restore deposed President Abdrabbuh Mansur Hadi to power, against the Houthis rebels who are backed by Iran.
The U.N. report also accused the Houthis of killing 83 children and wounding 241 others. Fifty-one percent of all injuries and deaths inflicted on children resulted from airstrikes, the U.N. report found.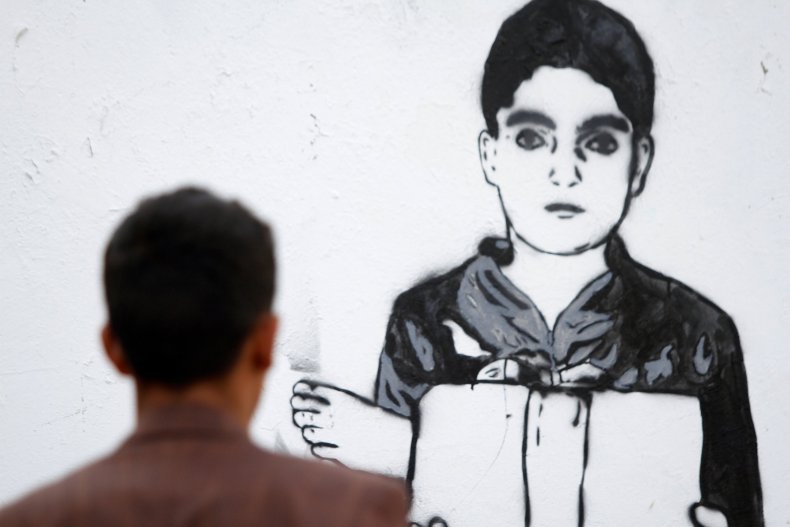 The Saudi-led coalition has previously been criticized by the U.N. for the mass number of civilian casualties inflicted by its air campaign. In January, the U.N. issued a report that said airstrikes hit various areas occupied by civilians, including a market, motel and residential buildings. An investigation published by The Guardian in September 2016 found that one-third of coalition airstrikes landed on civilian targets.
"What is most notable is that the Saudi-led coalition is listed as one of the parties that commit grave violations affecting children in situations of armed conflict. Saudi Arabia fought very hard not to get listed last year, and they came up with this caveat that they're putting measures in place to try to change the situation to protect children," Al Jazeera reported. "That does beg the question, though, [if] for two years running they've improved the protection of children, why are they still killing them?"
Last year, the U.N. found Saudi Arabia responsible for 349 child deaths and 333 injuries in Yemen. The country's war has displaced 2 million people, 76 percent of whom are women and children, while 75 percent of the population—22 million people—require humanitarian assistance.
The U.N. has declared Yemen as the world's worst humanitarian crisis, and Saudi Arabia's continued bombardment of civilian targets has prompted protests across Western countries. The U.S. and U.K. alone provide Saudi Arabia—which imports more weapons than all other countries except India—with 84 percent of its arms, according to 2017 statistics from the Stockholm International Peace Research Institute.