Saudi-Led Coalition Strikes Kill 15 Civilians in Yemen Hours Before Ceasefire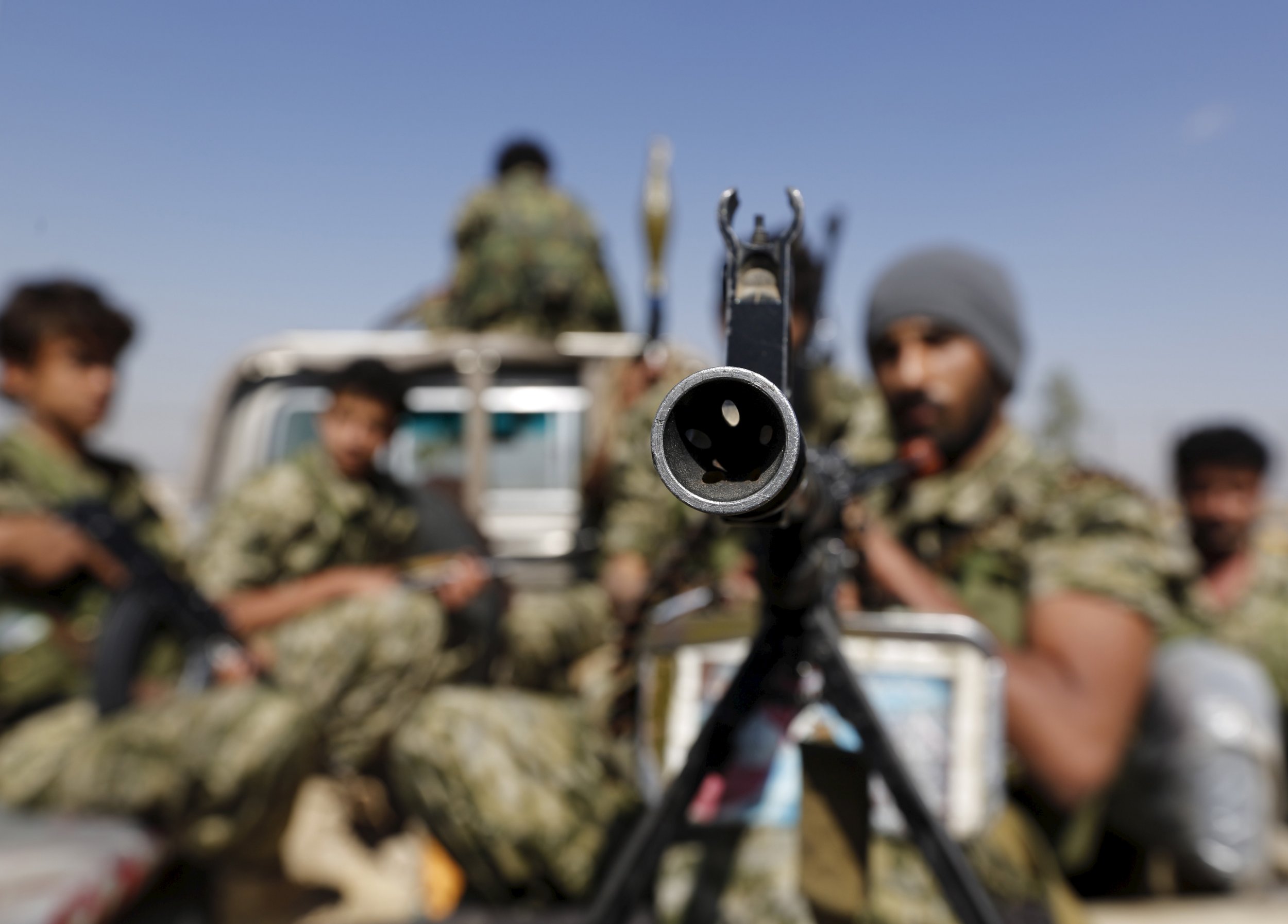 The Saudi-led coalition targeting Shiite Houthi rebels in Yemen killed at least 15 people on Monday, just hours before a proposed ceasefire was due to begin ahead of U.N.-sponsored peace talks in Switzerland on Tuesday.
Yemeni residents told Reuters that jets conducted two raids on the northern village of Bani al-Haddad in Hajjah province, near the border with Saudi Arabia.
The raids killed 13 people and wounded 20 others, they said, and two more residents died while medics attempted to evacuated them from the site.
Tuesday's peace talks in Switzerland will bring together representatives from the Saudi-backed Yemeni government and Houthi rebel groups in a bid to end a nine-month conflict that has killed almost 6,000 people and wounded more than 27,000 people.
The seven-day truce, which was set to begin at midnight on Monday, was pushed back to Tuesday morning after two senior Saudi-led coalition officers were killed in the southwest city of Taiz on Monday.
The officers were killed "while they were carrying out their duties in supervising operations to liberate Taiz," the Saudi Press Agency said, according to Al Jazeera.
The coalition, mainly consisting of Gulf states, began its operation in Yemen in March after the Iranian-backed Houthi rebels and allied militias forced the Yemeni government, led by President Abd-Rabbu Mansour Hadi, into exile.
A first round of peace talks in June failed to find a solution to the conflict, while a ceasefire in May and another in July were unsuccessful due to accusations of violations by both sides.
The conflict has allowed Al-Qaeda in the Arabian Peninsula to gain territory and the Islamic State militant group (ISIS) to carry out attacks while aid agencies have warned of an escalating humanitarian crisis.