Jamal Khashoggi: Saudi Arabian Media Promotes Unfounded Claims Journalist's Fiancé Is Fake and Linked to Qatar
Saudi Arabian media has promoted unfounded claims that missing journalist Jamal Khashoggi's fiancé is connected to the Muslim Brotherhood and Qatar.
Saudi-owned and Dubai-based broadcaster Al Arabiya reported that Hatice Cengiz, a Turkish citizen, has links to Riyadh's rivals, citing only her Twitter feed as a reference. Reporting on the unfounded claims, the Saudi Gazette, an English-language daily, referred to Cengiz as Khashoggi's "self-claimed fiancé." The newspaper wrote that "the journalist's family has denied ever hearing or knowing about her."
"Cengiz's Twitter feed reveals that she follows and endorses people who are critics of Saudi Arabia, organizations known to enjoy Qatari funding, Muslim Brotherhood members and Turkey's ruling party," the newspaper explained, to justify the claims. Saudi Arabia cut diplomatic ties with Qatar over a year ago, accusing it of funding and supporting terrorism. The kingdom, as well as Egypt and other regional allies, consider the Muslim Brotherhood, which is supported by Qatar and Turkey, to be a terrorist organization, but the U.S. does not.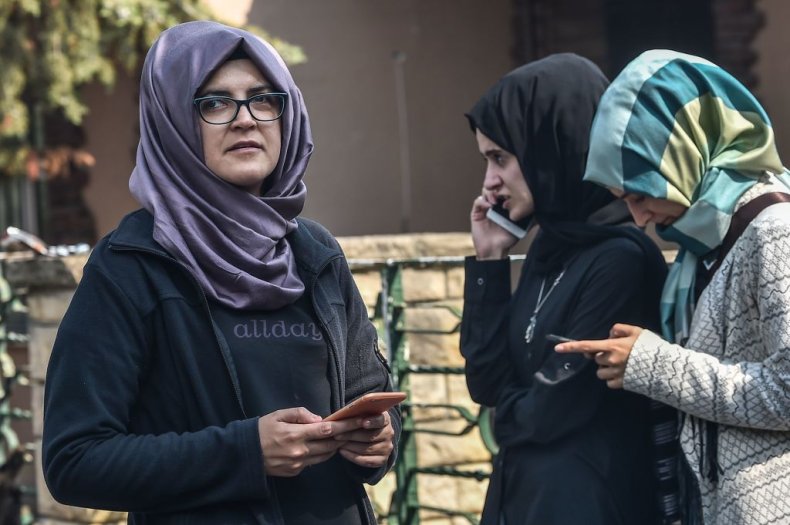 Mohamed Yehia, head of output at BBC Arabic, said on Twitter over the weekend that supporters of the Saudi government had started calling the incident a conspiracy theory. They claim that "Khashoggi was killed or disappeared in order to frame Riyadh by its foes," he said.
Khashoggi met Cengiz in May and their romance developed quickly, according to Reuters. Although Khashoggi had obtained U.S. residency, he had purchased and furnished an apartment in Istanbul to share with Cengiz after they got married. Last week, he entered the Saudi consulate in Istanbul to obtain a divorce document in order to move forward with the marriage. Khashoggi hasn't been seen since, and Turkish officials have said they believe he was killed while inside.
The former editor of Saudi newspaper Al Watan fled the kingdom last year fearing for his safety amid a wide-scale crackdown on dissidents. He had become a frequent contributor to The Washington Post and continued to critique Saudi Arabia from the safety of the U.S., often raising concerns about the war in Yemen as well as diplomatic tensions with Qatar.
Despite the family's reported claims that they were unaware of the journalist's fiancé, several friends discussed the situation with Reuters and other western media outlets, explaining that Khashoggi had entered the consulate to get the official divorce papers. Sources also said that the journalist had concerns for his family's safety back in Saudi Arabia.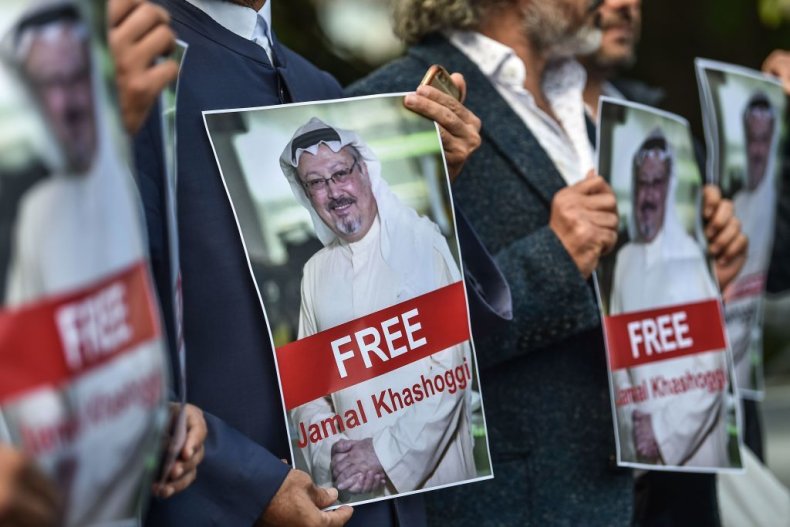 While Turkish officials have said they believe he was killed inside the consulate, Saudi officials have strongly denied the accusations. They have publicly voiced concern for Khashoggi's safety and reportedly sent a team of investigators to assist those of Turkey.
But U.S. intelligence revealed that Saudi Arabia's powerful Crown Prince Mohammed Bin Salman ordered an operation to detain the journalist, according to The Post. President Donald Trump has publicly voiced concern over the incident. He, as well as Secretary of State Mike Pompeo, national security adviser John Bolton and the president's son-in-law and senior adviser Jared Kushner, have all directly asked the kingdom for an explanation.
"We're being very tough. And we have investigators over there and we're working with Turkey, and frankly we're working with Saudi Arabia. We want to find out what happened," Trump told Fox News on Thursday morning.