Saudi Prince to Meet With Oprah Winfrey During Mohammed Bin Salman's U.S. Charm Offensive: Report
The heir to the Saudi throne, Crown Prince Mohammed bin Salman, is likely to sit down with media entrepreneur Oprah Winfrey as part of his ongoing tour in the U.S., leaked documents have shown.
The Saudi royal has launched a two-week charm offensive in the U.S. to cement his position on the international stage as the next ruler of the oil-rich kingdom. And what could be more fitting for the man who would be king than to meet with the queen of media?
Related: Saudi Prince Mohammed bin Salman says Iran leader is like Hitler but Trump is right man for the job
A 36-page document seen by Britain's Independent news website has shown the crown prince will meet Winfrey in Los Angeles at the tail end of his tour. The list of government officials past and present, media figures and business leaders also named in the itinerary is extensive.
After meeting with President Donald Trump at the White House on March 20, Crown Prince Mohammed traveled to Boston and is now in New York. In the city, on Tuesday alone, he was due to meet with former president Bill Clinton, former secretaries of state Hillary Clinton and Henry Kissinger, Democratic New York Senator Chuck Schumer and U.N. Secretary-General António Guterres.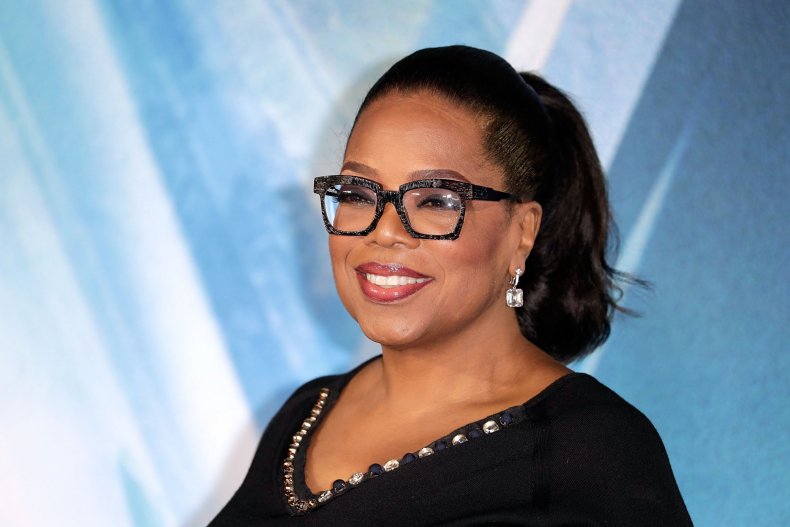 The crown prince, who has aggressively courted U.S. public opinion, will also meet with media mogul Rupert Murdoch as well as the editorial boards of The New York Times, The Washington Post, The Wall Street Journal, Los Angeles Times and San Francisco Chronicle. The prince will give interviews to both Time and Vanity Fair magazines.
Before the crown prince finishes his U.S. tour, traveling on to Houston, Seattle, San Francisco and Los Angeles, he is scheduled to meet with CIA Director Mike Pompeo, Vice President Mike Pence and Trump's son-in-law and Middle East adviser Jared Kushner.
The Saudi prince's itinerary also includes meetings with Barack Obama, John Kerry, General David Petraeus and Condoleezza Rice. He will also visit George W. Bush's Texas ranch.
From the world of business, Crown Prince Mohammed will meet with Bill Gates, Elon Musk and Peter Thiel, as well as the heads of other multinational corporations while in the United States.
The United States and Saudi Arabia have grown closer under Trump, with the president backing Riyadh particularly on the crucial issue of Iran.
The U.S. signed off on a $670 million arms sale to Saudi Arabia on Thursday after Crown Prince Mohammed held a meeting with Pentagon chief James Mattis on his visit to Washington.
The State Department approved the sale of thousands of anti-tank missiles, as well as helicopter and tank parts for U.S.-made vehicles that the kingdom already owns.
Prior to his trip, the crown prince gave an extensive interview to CBS's 60 Minutes. In the televised exchange with Norah O'Donnell, the prince expanded on his views on Iran, his massive personal wealth and the progressive reforms he has spearheaded at home.