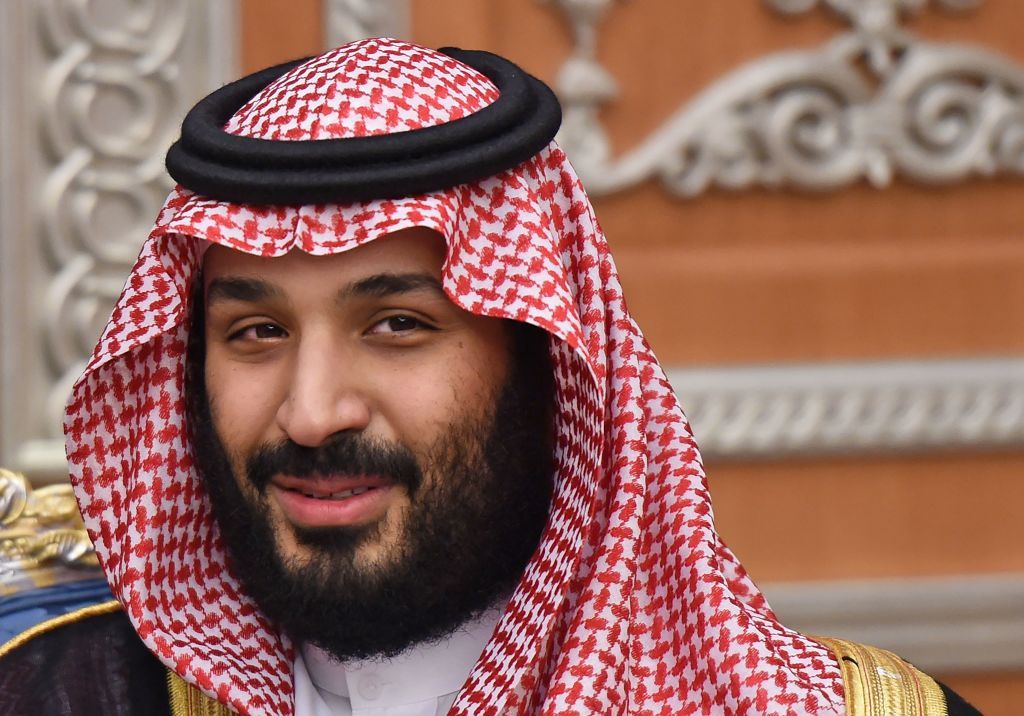 Saudi Arabia's king in waiting, Crown Prince Mohammed Bin Salman, has spoken out on the Gulf kingdom's controversial foreign policy in a rare interview, compared the rival regional power of Iran to Nazi Germany and lauded President Donald Trump as "the right person at the right time."
The prince, now first in line to succeed 81-year-old King Salman Bin Abdulaziz, told the New York Times that Ayatollah Ali Khameni, the Supreme Leader of Iran, was the "new Hitler of the Middle East." He went on to further compare the sectarian power struggle in the region between Riyadh and Tehran to Europe in World War II.
Related: Iran's Secret Funding For al-Qaeda In Exchange For Attacks On U.S. Targets Exposed in Bin Laden Files
"We learned from Europe that appeasement doesn't work. We don't want the new Hitler in Iran to repeat what happened in Europe in the Middle East," Salman said.
Iran and Saudi Arabia back rival proxies in power struggles in Iraq, Yemen, Syria and Lebanon, fueling much of the conflict that has inflamed the region.
The 32-year-old Saudi Royal also praised President Trump for his stance on the Middle East. Trump has been vehemently opposed to Iranian expansion, slamming its Islamic Revolutionary Guard with sanctions in October and refusing to recertify the nuclear deal the U.S. and other world power signed with Iran in 2015.
Bin Salman said that Saudi Arabia and its Arab allies were building up a coalition against Iran, with the backing of the Trump administration,
The Saudi prince also addressed the wide range of reforms he has spearheaded since his ascendancy to first in line to the throne earlier this year. This month, the reforms were joined by what Saudi authorities said was an unprecedented crackdown on graft and corruption. Among more than 200 individuals summoned for questioning were 11 members of the Saudi royal family, including the kingdom's richest man—billionaire investor Alwaleed Bin Talal.
Bin Salman pushed back against allegation the arrests were aimed at consolidating his personal power, dismissing the characterization as "ludicrous." He said some 10 percent of government funds had been siphoned off by corruption each year since 1980 until today. Some $100 billion is set to be recovered in settlements.
President Trump has backed the crackdown, saying Saudi officials had been "milking" the country for years. "I have great confidence in King Salman and the Crown Prince of Saudi Arabia, they know exactly what they are doing," Trump wrote on Twitter shortly after the arrests began.
Jane Kinninmont, senior research fellow at Chatham House, a London think-tank, tells Newsweek that despite eye-catching reforms in Saudi Arabia - not least the the lifting of the kingdom's notoroius ban on women drivers - the country was actually becoming more politically conservative.
"When it comes to civil and political rights, those are at a very low level in Saudi Arabia and if anything, they are going backwards," she said. "The levels of tolerance for critical speech are being reduced. There were many arrests in September of independent-minded activists, critics, prominent clerics."
"There is a sense here that the Crown Prince is trying to take the country is a new direction, but not in a consensual way," Kinninmont added. "He seems to think that he needs to be more autocratic and more centralising of power in order to see through some of the changes he wants to make for the country,"