Saudi Referee Banned for Life a Month Before the World Cup
A referee who was scheduled to officiate games at next month's World Cup has been banned for life amid allegations of match-fixing.
Fahad Al Mirdasi was due to fly to Russia in the coming weeks but Saudi Arabia's soccer federation (SAFF) said on Wednesday that he had been suspended after it emerged he had offered to fix a match last weekend.
The incident unfolded ahead of last Saturday's King's Cup final between Al Ittihad and Al Faisaly when, according to SAFF, the referee offered to fix the game in favour of Al Ittihad.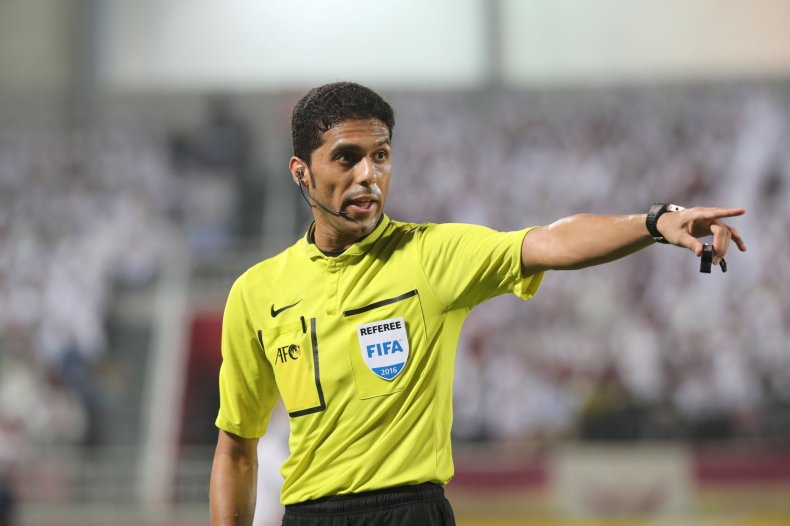 The 32-year-old allegedly contacted a club official, who subsequently handed over the messages to the SAFF, demanding a bribe to enable Al Ittihad to win.
"The Ittihad president Hamad Al-Sanayeh called the Saudi Football Federation to state there was evidence that Fahad Al-Mirdasi had reached out via text messages on WhatsApp," SAFF said in a statement.
"He asked for an illegal sum of money in exchange for helping his team win the game. Following the investigations, the Saudi Federation received the report of the competent authorities, which proved the charge against the referee under his personal confession of the request for bribery."
Former Premier League referee Mark Clattenburg, who became the head of referees in Saudi Arabia in February 2017, replaced Al Mirdasi for Saturday's final, which saw Al Ittihad win 3-1 after extra time.
While SAFF has opted to ban Al Mirdasi with immediate effect and "to deprive him from participating in any football activity for life," it has also requested FIFA to prevent him from officiating at the upcoming World Cup.
However, world soccer's governing body has requested more information before taking actions against Al Mirdasi, who officiated last year's third spot playoffs between Portugal and Mexico at the Confederations Cup and was one of five Arab referees designated for this year's World Cup.
"FIFA notes the information that referee Fahad Al Mirdasi has allegedly been banned from all football-related activities by the Saudi Arabian Football Federation (SAFF)," the world governing body was quoted as saying by BBC Sport.