Saudi Teen Who Fled to Canada Is Given Bodyguard Amid Fears for Her Safety: 'She's Never Left Alone'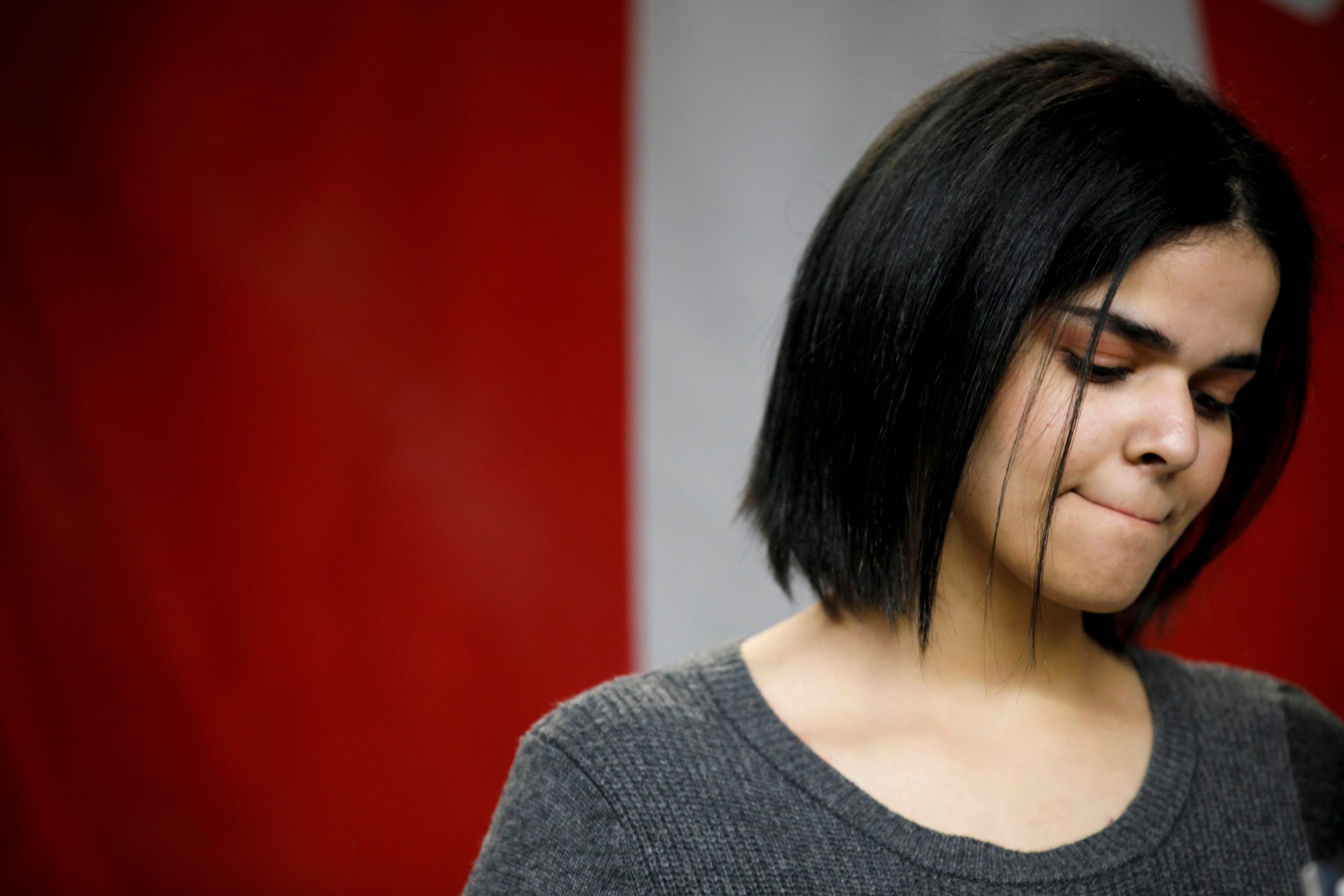 A Saudi teenager who fled her native country and was recently accepted into Canada has been given a bodyguard amid fears for her safety.
Rahaf Mohammed al-Qanun, the 18-year-old who fled alleged abuse and death threats at the hands of her family in the ultraconservative kingdom of Saudi Arabia, told reporters in Toronto that she was thankful for her support from the governments of Canada and Thailand—the initial destination of the flight she boarded after parting from a family vacation in Kuwait—as well as the United Nations High Commissioner for Refugees. Considering herself "one of the lucky ones," she said in a statement Thursday that her stress "melted away" upon hearing she could stay in Canada.
Still, persistent fears of retribution have reportedly haunted the young woman. Mario Calla, the executive director of the state-funded COSTI Immigrant Services, said that extra measures would be taken to protect her, including "professional security that we've contracted to be there."
"We make sure that she is never alone," Calla said, according to Montreal's City News, adding that the agency would foot the cost if the federal government did not. "We are having additional meetings to see what else we may need to do. We haven't seen any threats, but on social media there have been some threats. So we're taking those measures."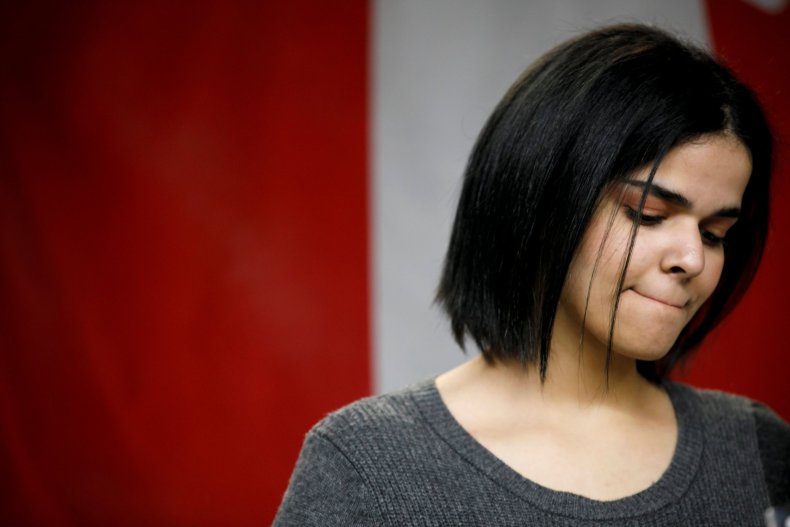 Mohammed, who has dropped her family name, gained international attention after her runaway flight to Thailand, where a Saudi official allegedly confiscated her passport as she attempted to reach Australia. Mohammed took to Twitter, saying she was "formally seeking refugee status to any country that would protect me from getting harmed or killed due to leaving my religion and torture from my family."
She then barricaded herself in her Bangkok hotel room as she appealed to Western governments for support, fearing that Saudi authorities would bring her home by force. Thai authorities initially denied an injunction against her deportation filed by Mohammed's lawyers and she was set to return to Kuwait against her will until Thailand reversed its decision amid mounting international pressure, fueled by a social media campaign.
Mohammed told Australia's ABC News on Tuesday that she "wrote a goodbye letter" and decided she "would end [her] life" if repatriated. Known as one of the most gender-segregated and religiously strict countries on the planet, Saudi Arabia has frequently been criticized for its women's rights record as well as its harsh penal code, which includes a potential death sentence for leaving Islam. Mohammed said in Tuesday's statement that she was "not treated respectfully" and was not allowed to be herself.
"As you know, in Saudi Arabia this is the case for all Saudi women, except for those that are fortunate enough to have understanding parents," Mohammad's statement read. "They can't be independent and they need the approval from their male guardian for everything. Any woman who thinks of escaping, or escapes, will be at risk of persecution."
International monitors have called on the kingdom to release imprisoned female activists such as such as Noha al-Balawi, Loujain al-Hathloul, Eman al-Nafjan, Aziza al-Yousef and Israa al-Ghomgham. Canada's own support for jailed activists Raif Badawi and his sister, Samar Badawi, prompted Saudi Arabia to sever relations, claiming Ottawa was meddling in Riyadh's internal affairs. Saudi officials made similar accusations in response to Canada's acceptance of Mohammed.
Raif Badawi's wife, Ensaf Haidar, also fled to Canada and praised the country's decision to take Mohammad in, saying she did not feel the move would hurt her husband's chances for release as the cases were "very different" in an interview with The Toronto Star.
Fears that Saudi Arabia would go beyond its borders to punish Mohammad, however, may be partially rooted in the slaying of prominent journalist Jamal Khashoggi at the kingdom's consulate in Istanbul in October. Frequently critical of the Saudi government, Khashoggi was killed at the hands of Riyadh's agents in an operation that many have argued was ordered by de facto ruler Saudi Crown Mohammad bin Salman, prompting leaders to distance themselves from the kingdom.
Saudi Arabia has described Khashoggi's killing as a rogue operation and was seeking to execute those allegedly involved. A number of top Saudi intelligence officials were also fired, including royal court adviser Saud al-Qahtani, who was said to have personally overseen the torture of female activists, according to sources cited last month by Reuters.
Despite protests from President Donald Trump and his top officials, the U.S. Senate voted last month to condemn the Saudi government for its involvement in Khashoggi's death and call for an end to the Pentagon's support for the Saudi-led war in Yemen, where the kingdom has been accused of war crimes in its campaign against the Zaidi Shiite Muslim rebel group known as Ansar Allah, or the Houthis.