Saudi Nationals Charged With Firearms Smuggling, Pretended Weapons Parts Were "Shower Curtain Rods"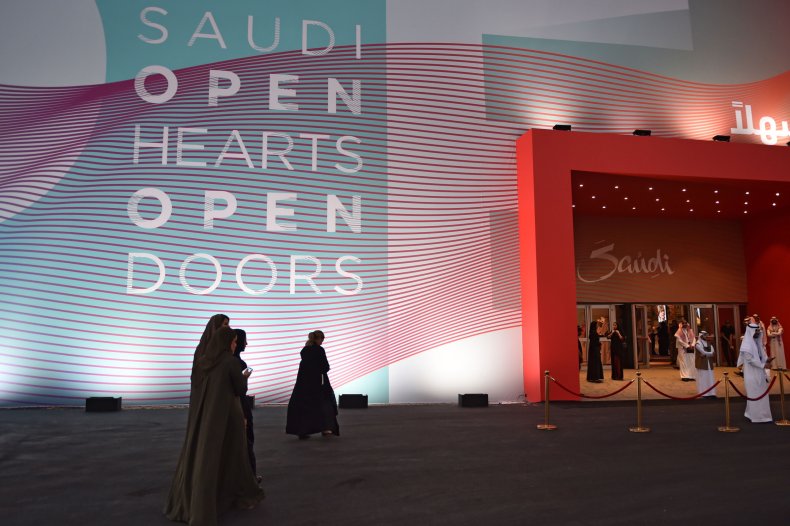 Two Saudi nationals have been charged by a federal grand jury with conspiring to smuggle firearms out of the United States, contrary to strict export controls governed by the Arms Export Control Act.
A five-count indictment outlining the charges was handed down on Wednesday naming Saudi residents Hatim Humeed Alsufyani, 36, and Mosab Alzahrani, 27, who previously lived in the United States on a student visa while purportedly attending California State University, San Bernardino.
Both men are believed to currently be in the Kingdom.
The 1976 Arms Export Control Act and a related executive order allow presidential administrations to restrict the flow of weapons out of the country. The State Department determines which weapons to designate as "defense articles" under the statute, which forms the basis of the United States Munitions List in the tome of federal regulations.
Individuals exporting weapons or weapons components covered by the munitions list, as Alsufyani and Alzahrani are alleged to have done, would need to first obtain an export license from the State Department.
The indictment alleged that from 2014 to 2018, Alsufyani purchased rifle component parts from six different U.S. retailers. According to prosecutors, he would then ship the items to Alzahrani and three unindicted co-conspirators in the United States, one of whom is said to be a member of the Royal Saudi Air Force who was residing in San Angelo, Texas, for training. At the Goodfellow Air Force Base in San Angelo, the U.S. military provides training to Saudi air force personnel.
Alsufyani, Alzahrani and the unindicted co-conspirators would then stuff the firearms parts into their checked luggage during trips back to Saudi Arabia, falsely concealing them as "shower curtain rods" or "car parts," the indictment said.
Alsufyani also apparently operated an Instagram account that he used to facilitate prospective transactions with purchasers in the Kingdom. In one instance, the indictment said he posted an image of a Rapid Reticle riflescope with the handle "@HatimHHS" overlaid.
"Its (sic) price is 3,000," he wrote in a comment.
The Instagram profile with that handle has no posts visible, which means that, if this is Alsufyani's true account, the posts may have all been deleted. A Twitter account with that handle contains an avatar which includes the image of a rifle. In an August 2015 reply to another user on Twitter, @HatimHHS refers to Ta'if, a city in the western region of Saudi Arabia near Mecca.
In November 2014, @HatimHHS, which has the username "Order," wrote to @salman_2017 informing that his "request is available" and he can contact @HatimHHS on WhatsApp at a phone number with a 626 area code. "After a week, God willing, in Ta'if," @HatimHHS wrote. The 626 area code covers the San Gabriel valley, not far from San Bernardino.
The indictment provides as examples two shipments that occurred in May and October of 2015. In the first shipment, Alsufyani sent a package via FedEx to a recipient in Ta'if, which was labeled "backpack" and "car part." The latter shipment was sent to a recipient in Ta'if and was labeled "5 spare parts for kitchen."
The indictment also described specific contents of an Alsufyani shipment which appeared to violate export controls. One package identified from April 15, 2016, was labeled "Shower Curtain Rod and Tripod Camera," but contained a Remington .308 caliber rifle barrel, a Savage .308 caliber rifle barrel, another rifle barrel, three weapons bipods and two shower curtain rods. That same day, Alsufyani sent a FedEx shipment with a label describing shower curtain rods and tripod cameras to a recipient in Ta'if.
The Justice Department also describes another alleged smuggling incident related to the indictment:
"On December 10, 2016, Alzahrani attempted to board a flight from Los Angeles to Riyadh with 30 firearms parts concealed in his checked luggage, including 12 rear sight leaf assemblies and six New England Custom Gun single set rifle triggers."
According to a Justice Department press release, Alsufyani faces a maximum penalty of 65 years imprisonment if convicted. Alzahrani would face a maximum of 25 years if convicted.
Both men could not be reached for comment. Requests for comment to California State University, San Bernardino, and the Saudi Foreign Ministry were not returned.