Two Saudi Women Arrested for Defying Driving Ban to Be Sent to Terror Court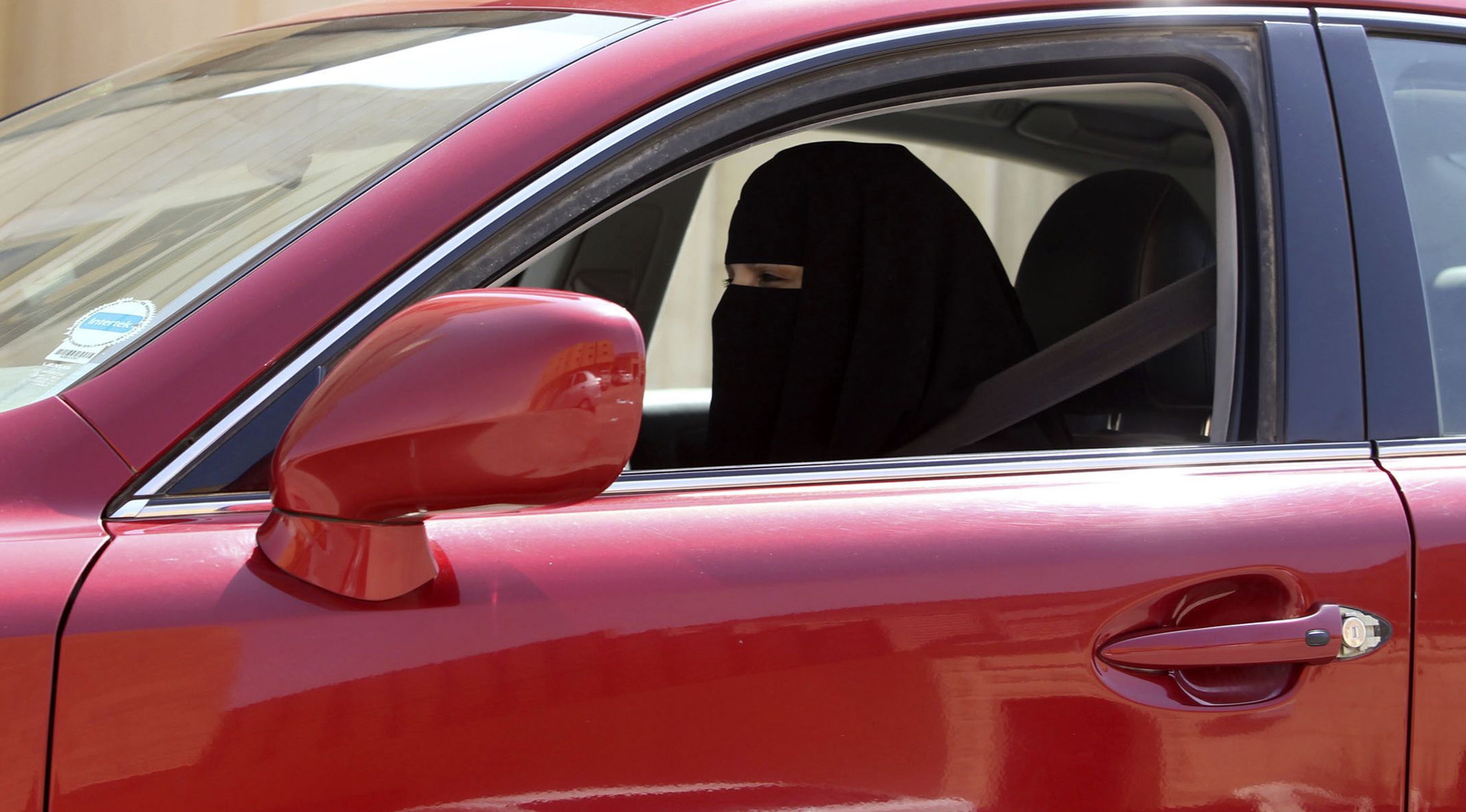 Days after Saudi Arabia announced it would try two women arrested for defying a driving ban on women at a terror court in Riyadh, a Cairo-based human rights group condemned the move, calling it unjust and excessive.
"In a country such as Saudi Arabia…all those who try to express their opinion may end up being punished with harsh penalties," the Arabic Network for Human Rights Information said in a statement on Sunday. "When it amounts to being brought to trial before a terror court for driving a car, even if such an act were forbidden, then this is the true darkness and the injustice itself."
Saudi authorities arrested the two women—Loujain al-Hathloul and Maysa al-Amoudi—earlier this month after they drove along the border from the United Arab Emirates. There is no formal law forbidding women to drive in Saudi Arabia, but religious edicts are prohibitive, and women are not issued driver's licenses in the country. For years the authorities have been arresting women who venture into the driver's seat. But more recently, some women have been defying this informal ban, filming themselves behind the wheel and posting the clips online.
Al-Hathloul, a 25-year-old activist was one such woman, and the video she made before her arrest has been viewed more than a million times on YouTube. Saudi authorities detained al-Amoudi, 33, a Saudi journalist based in the UAE, after she tried to bring food and a blanket to al-Hathloul where she was being held at a detention facility near the UAE border.
As the Associated Press reported last week, Saudi authorities will now transfer the two women's cases to the Specialized Criminal Court in Riyadh. Created in 2008 to try terrorism cases, Saudi prosecutors have also reportedly also used the court to put human rights workers, peaceful dissidents and government critics on trial.
The Saudi government has yet to officially comment on the arrest of the two women. But activists say that the authorities decided to send the cases to the terror court because of al-Hathloul's and al-Amoudi's activity on social media. The two women, who have 230,000 and 132,000 followers on Twitter respectively, are outspoken opponents of Saudi Arabia's driving ban.
"This is not an isolated case," Hala al-Dosari, a Saudi activist and writer, told the BBC. "This is just a way to really curb the momentum of campaigning and [the] engagement of citizens."
Since Saudi authorities detained the two women earlier this month, human rights groups have repeatedly spoken out against their arrest.
"After years of false promises to end its absurd restrictions on women, Saudi authorities are still arresting them just for getting behind the wheel," said Sarah Leah Whitson, Middle East and North Africa director at Human Rights Watch, a nonprofit headquartered in New York City. "Saudi authorities are intimidating, imprisoning, and silencing activists as part of their all-out assault on peaceful criticism."