A new ruling announced Friday will allow women over the age of 21 in Saudi Arabia to hold passports and travel abroad without the consent of a male guardian. This marks a significant policy change in the kingdom, which is notoriously rigid in regard to its female population.
Previously women had to gain approval from a male guardian in order to obtain a passport. Women without a passport of their own were instead given a page in their male guardians' passports — this made it impossible for them to travel without the accompaniment of a man.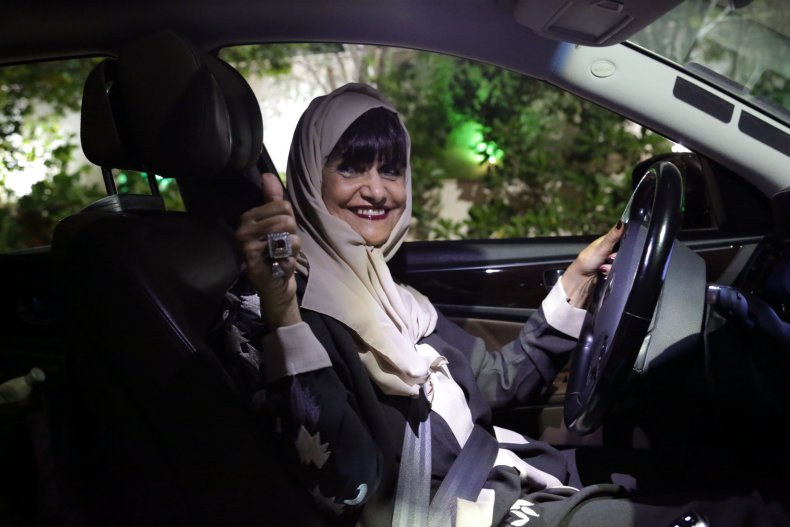 According to a statement from the Saudi Arabia Ministry of Information on Friday, this new amendment approved by the Saudi Cabinet will allow all Saudi women to be "like all citizens." The Ministry of Information called the reform — which comes into effect at the end of August — part of Saudi Arabia's "efforts to promote women's rights and empowerment, equal to men."
Saudi Arabia has increasingly come under the spotlight over its treatment of its female citizens, an issue that has been highlighted by several cases — like that of Rahaf al Qunun — where Saudi women have been seeking asylum abroad. The number of asylum seekers from Saudi Arabia has tripled since 2012, according to the UNHCR.
On Friday, Reema Bandar Al-Saud, Saudi Arabia's first female ambassador to the United States, tweeted that the lifted travel and passport bans are a sign of the country's "unequivocal commitment to gender equality."
"Some women's dreams were aborted due to inability to leave the country for whatever reason ... to study abroad, a work opportunity, or even flee if so desired," Saudi businesswoman Muna Abu Sulayman said on Twitter on Friday. "This change means women are in a way in full control of their legal destiny."
While over the past few years women have seen some progress in Saudi Arabia — women cast ballots for the first time ever in municipal elections in 2015, women were given the right to drive in 2017 — but critics acknowledge the various harsh restrictions that still remain. Women still need the permission of a male guardian to get married or divorced, open a business, or sometimes even to access healthcare.
@MsSaffaa tweeted, "Before we all start rejoicing these reforms we need 2 remember that the Saudi government has set the bar so low for human rights that any minor reform will always seem monumental."