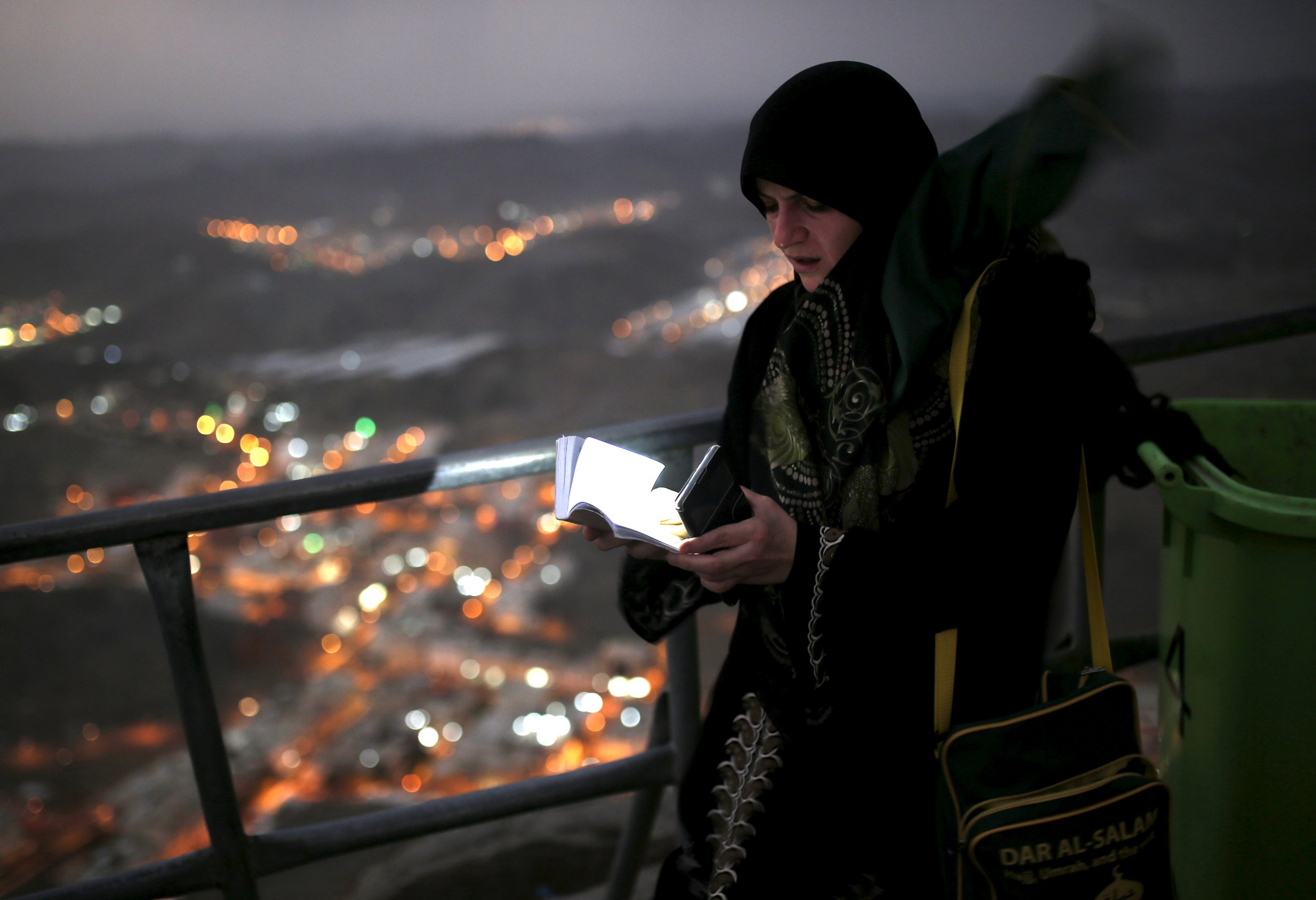 Earlier this month, Saudi Arabia became the latest—and last—country in the world to grant women suffrage in elections highly celebrated as a major milestone victory for women's equality.
There's no question that increased rights are a change in the right direction. But how much does suffrage really matter?
Political participation has been a hard-fought struggle for Muslim women over the last few decades. Afghan, Iraqi and Moroccan women have all won quotas in government, and Turkish, Libyan, Yemeni and Syrian women have all pushed for increased female presence in political spheres in one way or another.
But in most of these countries, women's freedoms so far have an inverse relationship with their political empowerment. In Iraq, women's rights have rolled backwards since they won a quota of 25% representation in parliament in 2003. Afghan women's rights, won a decade ago, are wobbling as U.S. troops withdraw. In Turkey, women's political power is barely providing a bulwark against the rising tide of anti-feminist agendas. And in countries consumed by conflict—Syria, Yemen, Libya—earlier gains won by women have become irrelevant.
In Western democracies like the U.S. and the U.K., political emancipation plays a critical role in the narrative of women's march forward. But is a different narrative emerging for Saudi women? Women are rising in business much faster than in politics, and that may ultimately prove to create much more effective, long-lasting effects on women in society.
Take, for example, the booming number of Saudi women e-commerce entrepreneurs. Since the Saudi King granted women limited permissions to work, the number of women employed has increased by a whopping 48 percent since 2010, according to Bloomberg. Many more are creating at-home e-commerce businesses. Instagram and Facebook are the marketplaces of choice for female digital entrepreneurs, who otherwise might be restricted from employment because they can't drive or be seen in public with men. Saudi men and women resoundingly agree that social media is a tremendous force for women's economic empowerment.
"A new generation across Saudi Arabia have access to technology, and are using it to learn, engage and build enterprises," says Christopher Schroeder, a venture investor and author of LINK Startup Rising.
Women are becoming more educated, as well, and that's driving their growing ambition, and ability, to earn. In recent years, Saudi women have entered and graduated from university at a much higher rate than boys, thanks in part to the opening of universities for women and the expansion of courses available for women. Their literacy rate stands now at above 90 percent, stunning given that only 2 percent of Saudi women could read in 1970.
"15 years ago we didn't have any excitement about women's empowerment, but now it's different. If you don't have a job, you can start your own business," says Hiba Alzamil, chief fundraising officer at the Saudi nonprofit AlNahda and a former banker.
How much women can do with their bank accounts, even when they lack sufficient political representation, can be seen in Turkey, where fewer than 1-in-5 elected officials are women, however the country has more female CEOs than any other European or Arab nation.
Even as leading Turkish government officials such as President Recep Tayyip Erdogan make sexist comments towards women, some of the country's richest female CEOS are launching programs to promote women within their own ranks. The female publisher of a large newspaper funds educational and job-training efforts for women in rural areas, as well as anti-domestic violence initiatives. These initiatives are highly effective in changing the lives of women.
This is all particularly good news for Saudi women given that even with restrictions lifted on political participation, women's gains in the mid-December elections were miniscule.
Saudi women won 20 seats, representing only one percent of the roughly 2,100 municipal seats. About 130,000 women registered to vote, which is a lot, but only a fraction of the 1.4 million registered men. And the elected seats come with limited power, as Saudi is an authoritarian regime, guided by Sharia law— the King and the religious leaders still call the shots.
As women business leaders gain in stature and power in Saudi Arabia, one can hope they will push to lift some of the barriers in a workplace laden with the expectations of Saudi society and law. Women can't drive and so are reliant on costly drivers to go to work. They can only work in sectors deemed appropriate for women, separate from men, and maintaining a strict dress code. This, and pervasive discrimination against women, is why there are at least seven unemployed women for every one unemployed Saudi male.
To be sure, it's not an either/or situation for women. While women still haven't got more than breadcrumbs in the monarchy's local councils, they are making a meal out of their market share. Indeed for some, prowess in business has translated to the political sphere—take Lama Al Sulaiman, a businesswoman and mother of four, who was elected deputy chairwoman of the Jeddah Chamber of Commerce before parlaying her private sector successes into a seat on the Jeddah municipal council.
International groups like the International Labor Organization (ILO) hold sway with the monarchy—the ILO is widely credited with the Kingdom's recent decision to open up more jobs to women previously deemed not feminine. Supporting advocacy for women's rights, and ensuring women have access to financing for their small business start-ups, are two ways to help women build their economic might.
"Not all men are supportive, but my husband is and sees my success as our shared success," said AlNahda's Alzamil.
As Saudi women continue to have financial success, no doubt other men will agree.
Reporting for this article was contributed by Molly Bernstein, an FPIR fellow, and formerly a CASA fellow in Cairo and Amman @mollybern1
Christina Asquith is the Founder of the Fuller Project for International Reporting (FPIR) and author of Sisters in War : A Story of Love, Family and Survival in the New Iraq (Random House) @FullerProject
Dr. Xanthe Ackerman is Executive Director of FPIR and an expert in gender and international education @XAckerman