Saudi Women Were Allowed into a Sports Stadium for the First Time in the Kingdom's History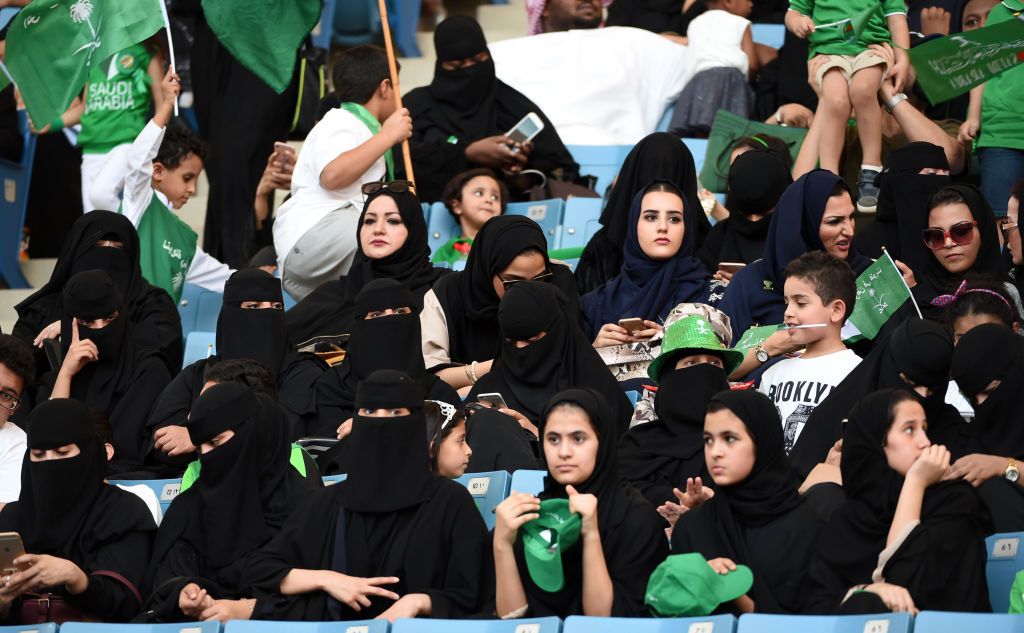 Saudi Arabia is celebrating the 87th anniversary of its founding this weekend, and on Saturday it allowed women into the King Fahd International Stadium in Riyadh for the first time for a special pageant operetta.
"It is the first time I have come to the stadium and I feel like more of a Saudi citizen. Now I can go everywhere in my country," 25-year-old Sultana told Reuters, green and white flags painted on both cheeks as she entered the complex with her girlfriends.
"God willing, tomorrow women will be permitted bigger and better things like driving and travel."
Several thousand families entered the stadium - where top football matches are held - through a separate gate from single men. They cheered, flashed peace signs and waved green Saudi flags.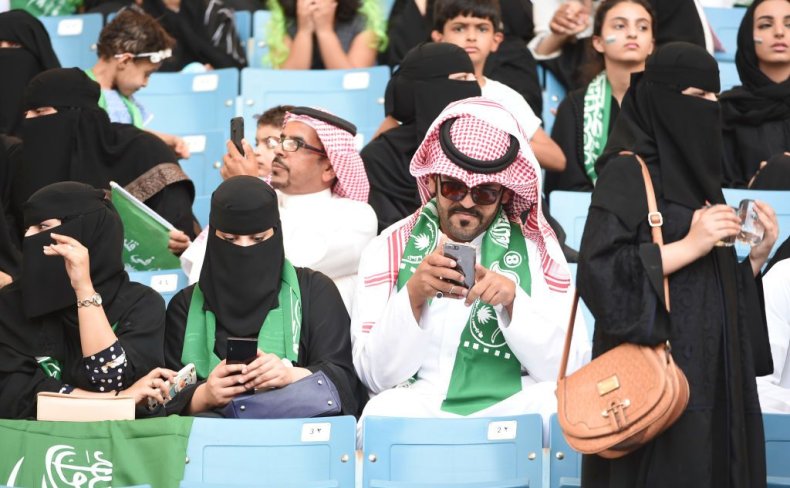 An unveiled woman and several girls joined performers onstage for the pageant, which celebrated the country's history, and featured featured a laser show, horses, camels and hundreds of men dancing with swords and drums.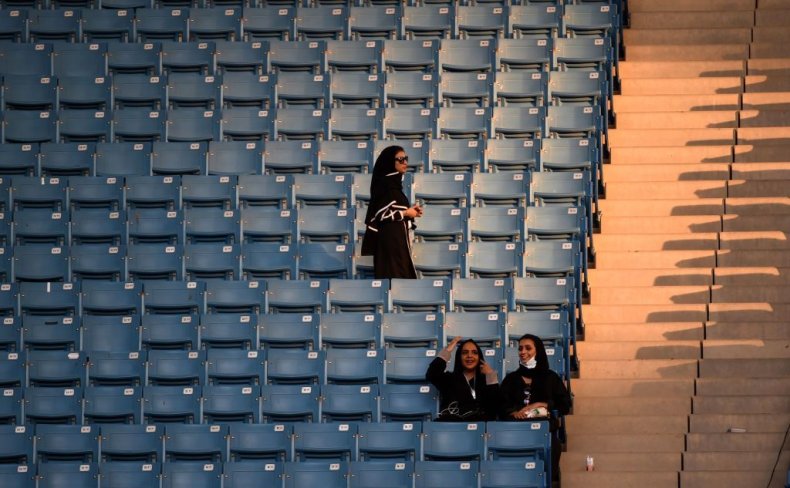 Saudi Arabia adheres to Wahabbism, an austere form of Islam that prohibits the sexes mixing at public events such as sporting occasions or at cinemas.
In recent years there has been an easing of restrictions on women's participation in fields such as education and the law, and in 2015 the first women were elected to municipal councils in the country.