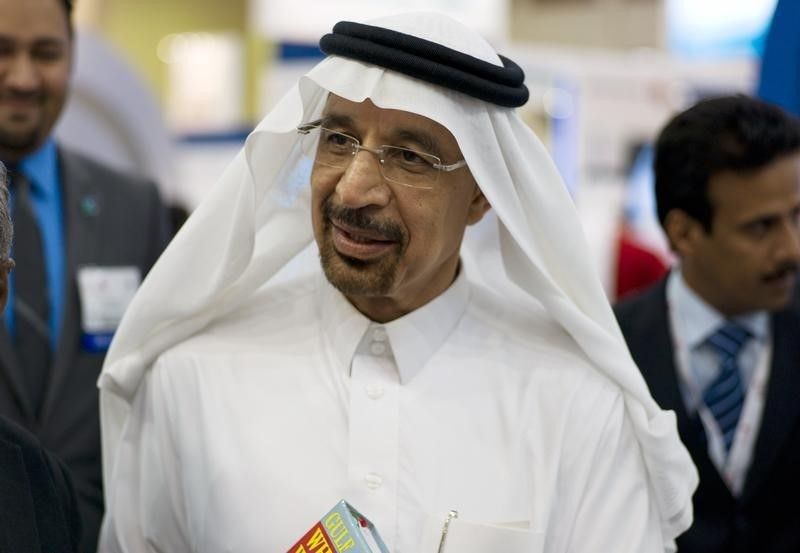 It was January 2016, and oil prices had crashed to their lowest in more than a decade.
Saudi Arabia's health minister, Khalid al-Falih, a favorite to take over the oil ministry from his mentor Ali al-Naimi, was not panicking.
Falih told an audience of oil executives, bankers and policymakers at the World Economic Forum in Davos that the world's top oil exporter might benefit from oil below $30 per barrel.
It could help to speed up reform and restructure the economy, and move Saudi Arabia to a smaller and more effective government and unleash its private sector, he said.
For decades Saudi Arabia, a de facto leader of OPEC, had targeted certain oil price levels. If it did not like the price, it would try to orchestrate a production cut or increase together with its fellow OPEC members.
Things were different this time. For the first time in decades, output cuts were not on the agenda to fix the growing global glut that Saudi Arabia helped create by ramping up supply to drive higher-cost producers such as U.S. shale firms out of the market.
Also for the first time in decades, a royal rather than a non-royal—Deputy Crown Price Mohammed bin Salman—had been appointed a few month earlier to oversee Saudi oil policies and drive the massive change.
Do you not think Prince Mohammed, who is just 30, is doing it all a bit too fast for the generally conservative Saudi society, Falih was asked.
"The Royal Highness is very ambitious where he wants Saudi Arabia to be sooner rather later. I can assure you that everybody who works around him is very excited by his vision and energized by his energy," Falih told the audience.
"Some people were concerned that we were too slow in the past...As a former runner, I can tell you that it helps to go through sprints at times to develop your muscular strengths. We are accelerating reform."
The writing was on the wall, said the executives leaving the Davos conference. Falih would soon become oil minister reporting to Prince Mohammed, who is quickly turning into the world's most powerful oil figure.
Three months later, Prince Mohammed had a chance to showcase his might when he effectively ordered the Saudi delegation led by Naimi not to agree to a global production freeze deal with OPEC and non-OPEC Russia.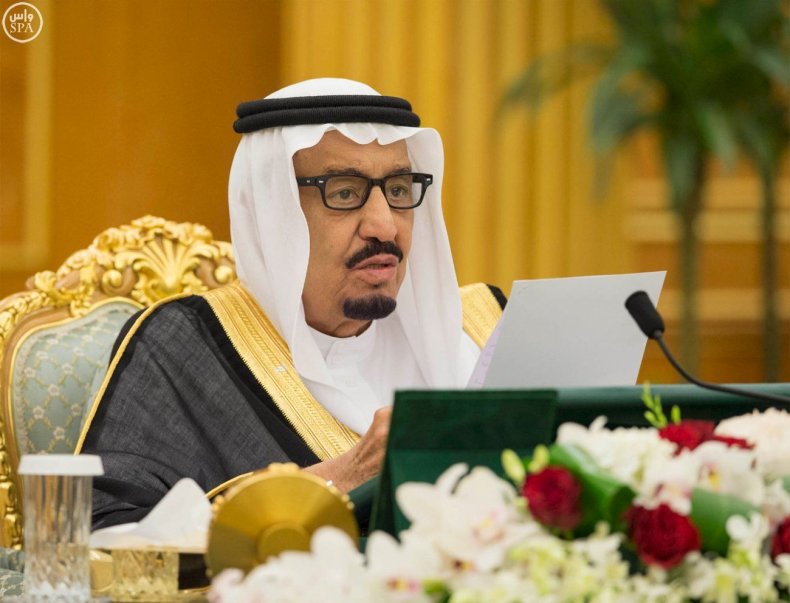 Fellow OPEC members accused Naimi, who initially said he liked the deal, of no longer speaking with the voice of authority. Three weeks later on Saturday, Naimi was gone and Falih became energy minister.
"It is an end of an era when Naimi fought hard and struggled to create a price environment which would have been good for both consumers and producers," said Gary Ross, a veteran OPEC watcher and founder of New York-based consultancy PIRA.
"We are moving to a new era where OPEC will no longer be managing the market while supply and demand will determine the price. The new Saudi oil leadership believes the market will dictate the price and that means higher volatility. We will see higher highs and lower lows," Ross said.
Better market environment
Naimi, born in 1935, had orchestrated several OPEC oil output cuts and increases since taking on the oil minister job in 1995.
The former Saudi Aramco's clerk-turned-chairman saw oil priced as low as $9 per barrel during the Asian financial crisis at the end of 1990s, as high as $147 in 2008 and back to $36 several months later after the collapse of Lehman Brothers.
Rumors about Naimi being finally allowed to retire have been hitting the market periodically in the past four years.
But even though the Riyadh-born and U.S.-educated Falih has long been tapped to replace Naimi, his fortunes and career kept zigzagging from Saudi Aramco's chairman to health minister until finally securing the job on Saturday—combining energy, industry and mineral resources in a new super ministry.
Falih takes the job in a much better market environment compared to January—oil prices have indeed recovered from their January lows of $27 per barrel to trade at around $45 last week on the prospect that the market has began to rebalance thanks to lower U.S. output.
Born in 1960, Falih joined Aramco in 1979, and went to study engineering at Texas A&M University in 1982 on an Aramco sponsorship program.
Falih probably knows every oil chief executive in the world as he was the key negotiator behind a Saudi initiative to jointly develop gas resources with oil majors in early 2000.
Over the past year, when Naimi was carefully choosing his words or not commenting at all, Falih has become more vocal about his views that the oil market needs to rebalance through low prices and that the Saudis have the resources to wait.
"That doesn't really point to somebody who would invest a lot of time and energy in trying to reconcile different OPEC members," said Richard Mallinson from Energy Aspects.
Falih says job creation and economic reforms are top worries for the Saudi government these days, not an obsession with oil price levels.
"Those transitions sometimes takes years, sometimes decades. The current low oil prices will give us an impetus to accelerate this," Falih said in Davos in January.