Saudi Arabia has criticized U.S. "interference" after the Senate voted to withdraw military aid over the war in Yemen and blamed the kingdom's crown prince for the murder of dissident journalist Jamal Khashoggi.
In a statement posted to Twitter on Sunday evening, the foreign ministry said: "The Kingdom of Saudi Arabia rejects the position expressed recently by the United States Senate, which was based upon unsubstantiated claims and allegations, and contained blatant interferences in the Kingdom's internal affairs, undermining the Kingdom's regional and international role.
Read More: The CIA says that Saudi Arabia's crown prince ordered the murder of dissident Khashoggi
"The Kingdom categorically rejects any interference in its internal affairs, any and all accusations, in any manner, that disrespect its leadership," the statement said.
It rejected the Senate's claim that Saudi Arabia's de-facto ruler, Crown Prince Mohammed bin Salman, was behind the murder of Khashoggi, who was killed and dismembered by Saudi officials inside the kingdom's consulate in Istanbul in October. Khashoggi was a staunch critic of the Saudi government.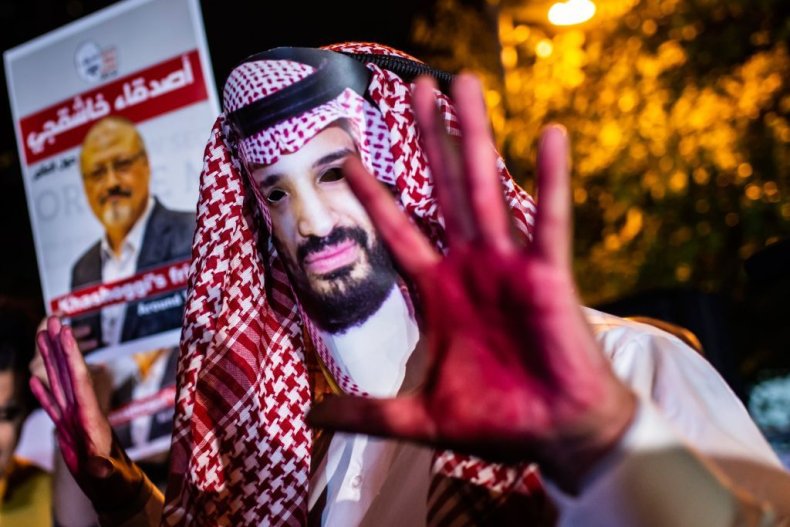 "The Kingdom has previously asserted that the murder of Saudi citizen Jamal Khashoggi is a deplorable crime that does not reflect the Kingdom's policy nor its institutions and reaffirms its rejection of any attempts to take the case out of the path of justice in the Kingdom," the foreign ministry said.
The bipartisan resolutions passed Thursday signaled a split between the Republican controlled Senate and the White House, which has taken a softer stance toward alleged Saudi aggression.
The resolution states that Congress "believes Crown Prince Mohammed bin Salman is responsible for the murder of Jamal Khashoggi" and "calls for the government of the Kingdom of Saudi Arabia to ensure appropriate accountability for all those responsible for Jamal Khashoggi's murder."
Officials told The Washington Post that the CIA had evidence indicating that the Saudi crown prince was involved in Khashoggi's death. The crown prince has denied any involvement.
Trump has disputed that the CIA has reached its declared conclusion, and in a statement in November reiterated U.S. support for Saudi Arabia.
A separate nonbinding Senate resolution voted to withdraw U.S. military aid to the Saudis over the war in Yemen, in which a Saudi-led coalition is battling Houthi militants, which Riyadh claims are backed by its regional antagonist, Iran.
The Saudi-led war in Yemen has been described as the world's worst man-made humanitarian disaster by the United Nations., with 6,800 civilians killed and 10,700 injured since the conflict erupted in 2015.
In its statement, Saudi Arabia also reiterated its desire to build closer ties with the U.S.: "The Kingdom is keen on preserving its relations with the United States of America, and will continue to work toward improving these ties in all areas."