Saudis Rail Against First Ever Comic-Con Festival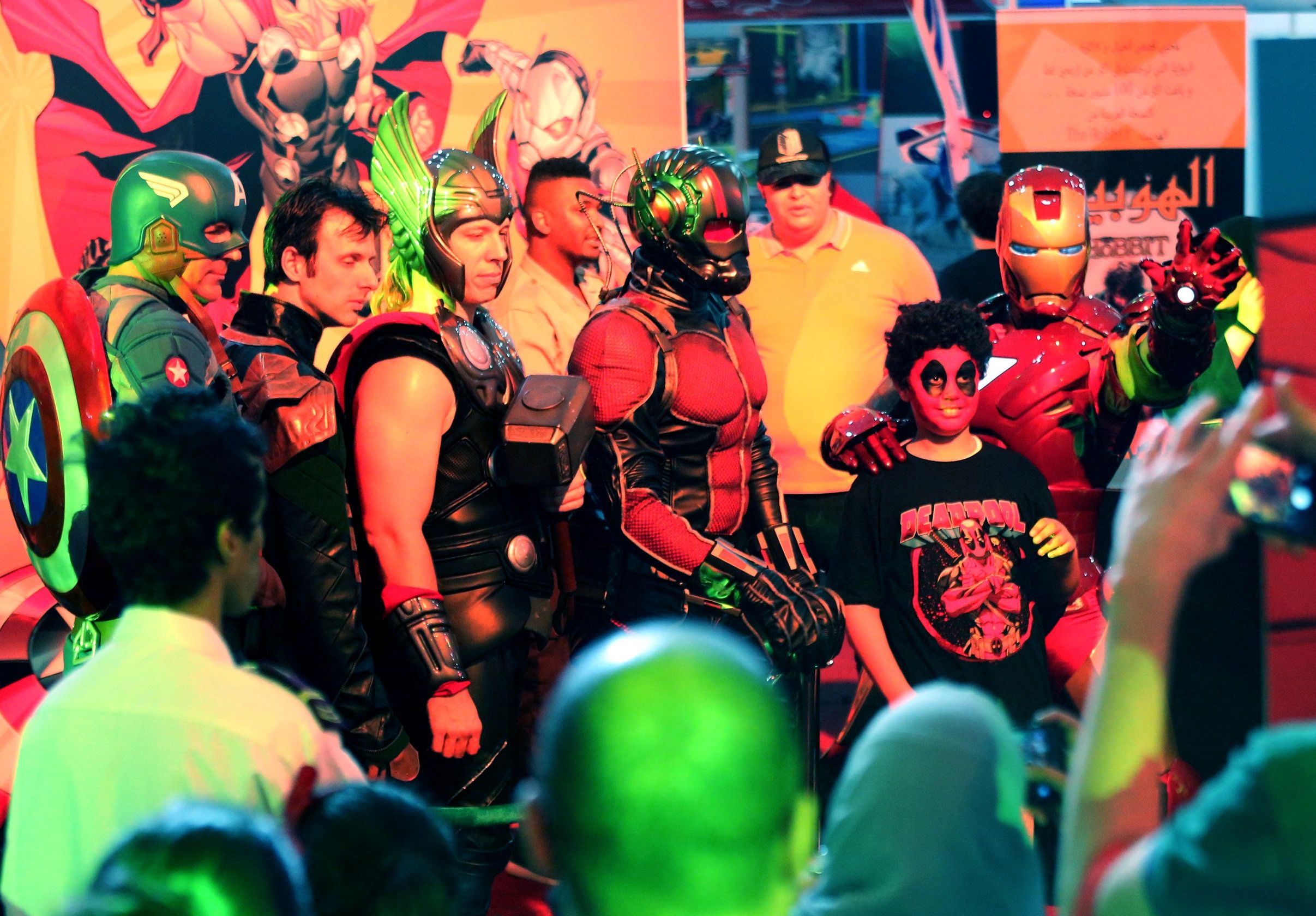 In Saudia Arabia, social media users have denounced the country's first ever Comic-Con festival as a meeting of "devil worshippers" while many young people celebrated the event, highlighting the growing divide between conservative and more liberal sections of Saudi society.
The festival took place between February 16 and 18 in the coastal city of Jeddah, where young Saudis enjoyed music, videogames, film and art. But the occasion sparked condemnation. One user tweeted:"Comic-Con is the devil worshippers' party in Jeddah."
Another claimed: "Comic Con is an event that goes against Sharia and Islamic values and the General Authority for Entertainment plans to go ahead with it in a few days time in Jeddah."
One user wrote: "Indecency, mixing with Muslims' women, dancing and music cannot be called entertainment, it's an invitation for debauchery and sinning," AFP news agency reported.
Read more: Saudi police arrest man for cross-dressing on Snapchat
The country's entertainment authority also voiced their concern, stating Thursday that it would be punishing the organizers of the event for an unspecified indiscretion, according to regional news site Gulf News.
"The General Authority for Entertainment regrets the violation committed by the organisers of the Comic-Con event," the authority said.
Other commentators lauded the occasion as a sign of progress in the Gulf kingdom as men and women mixed together without the religious police present. The mixing of genders at public gatherings is forbidden in Saudi Arabia.
Sabria Jawhar, columnist for the Jeddah-based English-language Saudi Gazette newspaper, wrote in the Huffington Post: "Parity for women in the workplace is a long way off, but if the freedom experienced at Comic Con is any indication, we can see it on the horizon."
And young Saudis expressed their support for the event on social media, hitting back at critics. One commenter tweeted: "Stop being so boxed in! What is so wrong about it? These type of hashtags make me sick! #growup" Another wrote: "Let people enjoy things. WE WANT TO ENJOY STUFF."
Providing more entertainment options is part of the Gulf kingdom's Vision 2030 plan which aims to develop service sectors and reduce the country's economic dependence on oil. But clerics have railed against events such as concerts and film showings at cinemas as un-Islamic, condemning the mixing of genders or the viewing of "atheistic" films.