Saudis Seek Sectarian Strife With Executions: Hezbollah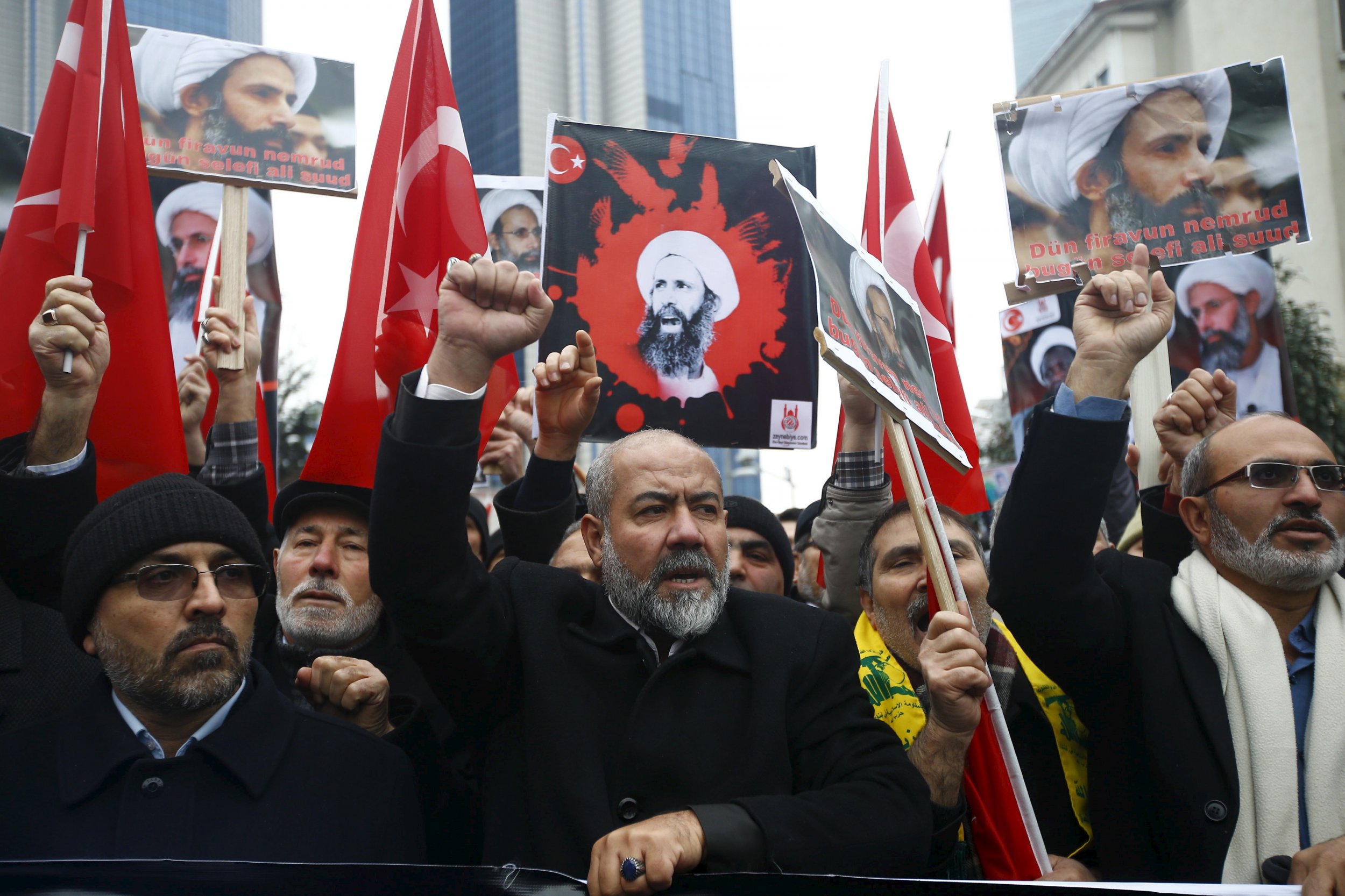 BEIRUT (Reuters) - Hezbollah leader Sayyed Hassan Nasrallah said on Sunday Saudi Arabia's execution of a Shi'ite cleric was a "message of blood," and Riyadh sought to create sectarian strife across the world.
The execution on Saturday of Sheikh Nimr al-Nimr, a vocal critic of the Saudi government, drew Shi'ite anger across the region, with protesters in regional rival Iran storming the Saudi Embassy and leaders condemning the move.
"We are today faced by an appalling event, a huge event that Al Saud took lightly...but this is an event that cannot be taken lightly," Nasrallah said in a speech broadcast live on the Lebanese Shi'ite group's Al Manar television.
"Al Saud wants Sunni-Shi'ite strife. They are the ones who ignited it before, and are doing so in every part of the world."
Nimr was executed alongside 46 other people, including 43 Sunni jihadists, some of them Al-Qaeda leaders and ideologues.
He was the most vocal critic of the ruling Al Saud dynasty among the country's Shi'ite minority and had come to be seen as a leader of younger Shi'ite activists, who had tired of the failure of older, more measured leaders to achieve equality with Sunnis.
Shi'ite Hezbollah has been fighting on the side of President Bashar al-Assad against Sunni-backed insurgent groups in Syria.