Saul Niguez: Who is Manchester United's January Transfer Target?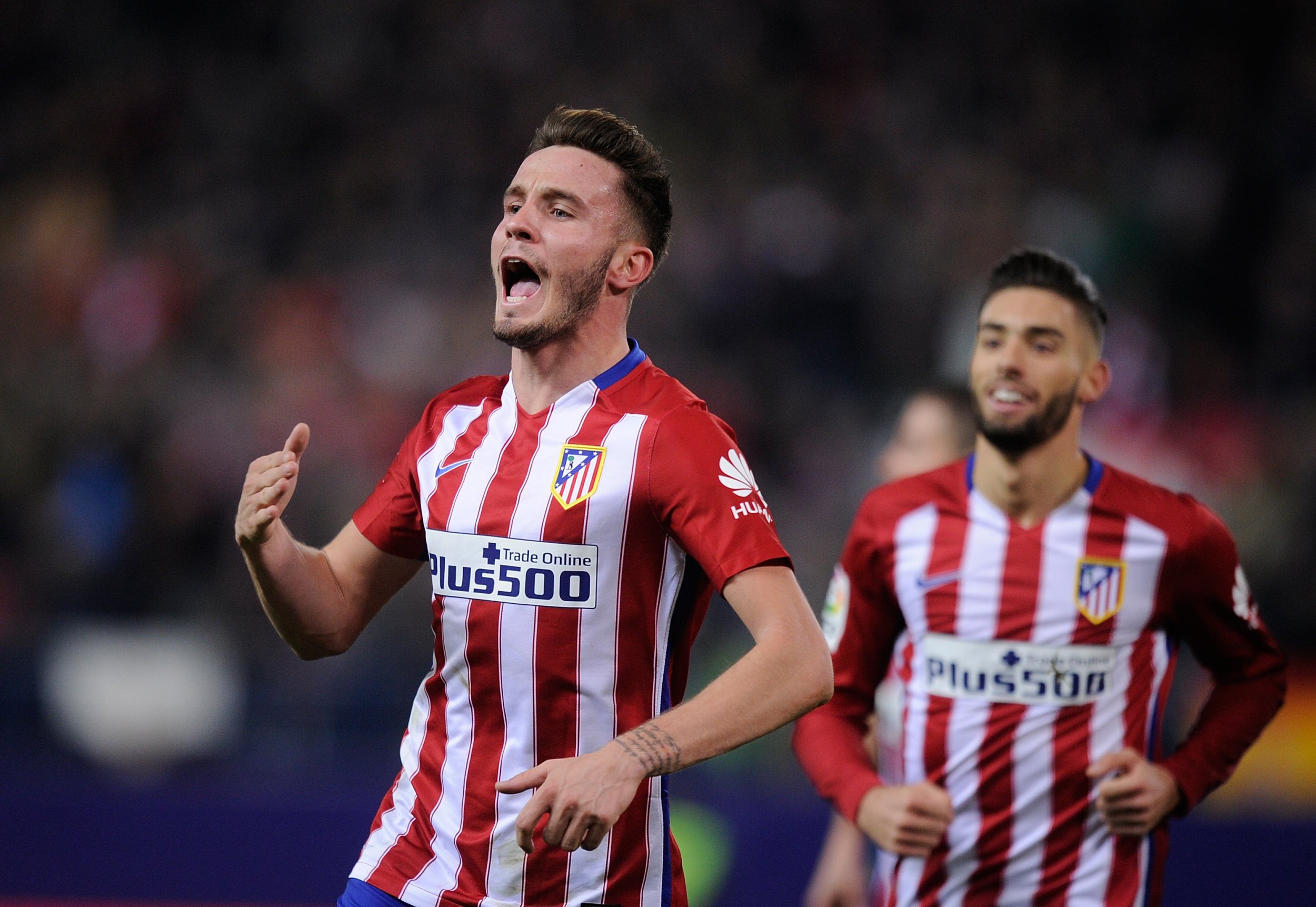 It has come to something serious when a manager—the ultimate arbiter over a football club—admits he is bored by his team's style of play.
Louis Van Gaal has been left "angry" by Manchester United's turgid football this season, frustrated by too many 0-0 draws. Judging by the jeers and boos after the 1-0 FA Cup victory over Sheffield United on Saturday, the Old Trafford crowd feels the same.
Fortunately for Van Gaal, he has the January transfer window to add some pizzazz to his team. Yesterday, it was reported that he was looking at Felipe Anderson, the Lazio winger.
Now the Dutchman has his sights trained on Saul Niguez, according to The Sun, which reports that United has had a £15 million bid rejected for the Atletico Madrid midfielder.
Guillem Balague, the Spanish football journalist, tweeted on Monday that United's first approach had been rejected.
It seems likely the club will come back with an improved offer. But what would it be getting in Niguez?
The answer will perhaps not placate those United supporters hoping for a player to light up the club's faltering attack.
Niguez is accomplished on the ball, with the sure touch expected of a young Spanish midfielder brought up with skill, rather than physicality, as the most important concern.
He also has the useful habit of making late runs into the penalty box, picking up on loose balls and displaying a cool head in front of goal, as the video below from a game against Rayo Vallecano from January 6 shows.
Niguez has a tremendous amount of experience for a 21-year-old—he has played for Spain all the way from under-16 level through to the under-21s. That gives him an uncommon level of maturity, both on the pitch, tactically, and off it.
But remember that Ander Herrera cost United £28.8 million in the summer of 2014, just before Van Gaal arrived as manager.
Herrera has had an uneven start to his United career, particularly last season, when he was left out of the team by Van Gaal for long periods, but he is popular with fans. There were boos at the decision to substitute him against Sheffield United.
The signing of Niguez would threaten Herrera's future at Old Trafford, because Niguez is a similar player, albeit five years younger and a touch more energetic.
Then again, Van Gaal may soon need a replacement for another central midfielder, with Bastian Schweinsteiger, the Germany international who only signed for United in the summer from Bayern Munich, appearing an increasingly laboured presence. Schweinsteiger may stay at United past the end of this season, but he will become a more peripheral presence.
So Van Gaal's move for Niguez makes some sense. Just don't expect a player who will immediately turn United back into its old, dynamic attacking force.