Saul-Wilson Syndrome: Medical Mystery of Rare Form of Dwarfism Finally Solved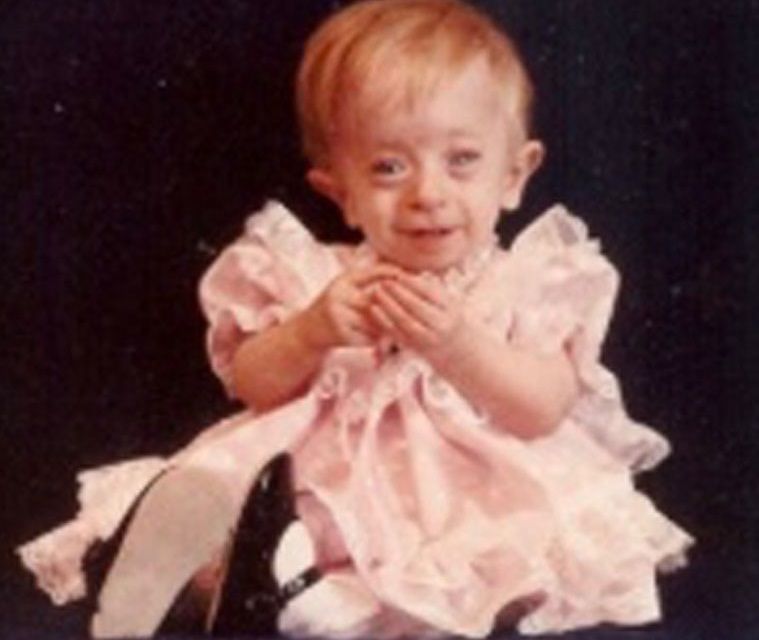 Saul-Wilson syndrome is a disease so rare that just over a dozen people in the world are known to have it. And these patients did not know what caused the rare form of primordial dwarfism—until now.
By studying the 14 people with the condition, an international team of researchers found people with Saul-Wilson have differences in their Golgi complex.
Also known as the Golgi apparatus or Golgi body, these are structures that populate cells with clearly defined nuclei. They are made up of flat, stacked pouches that help proteins and lipids get into fluid-filled sacks called vesicles. These are then passed on to where they are needed in the body.
Saul-Wilson syndrome, according to the National Institutes of Health, is a rare skeletal condition characterized by a smaller than normal head—known as microcephaly—a significantly short stature, pronounced forehead, eyes that appear larger due to shallow eye socket vacuities, and an underdeveloped midface. The disease can also cause cataracts in the eyes.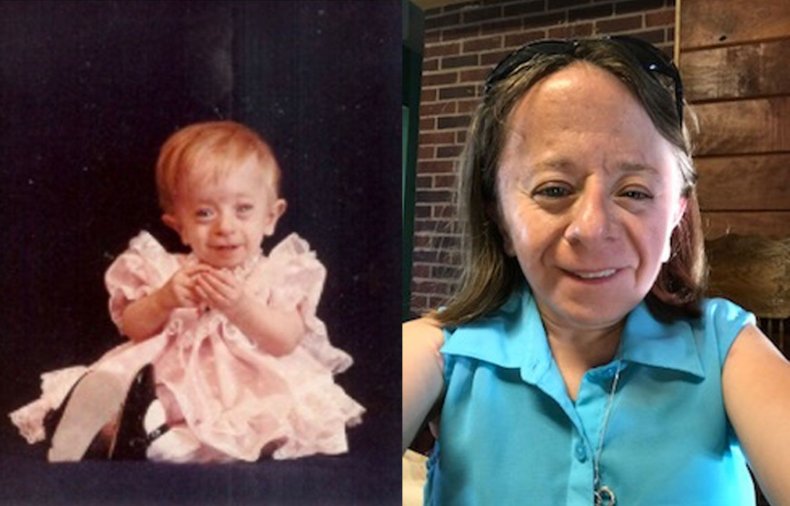 Related: What happens when you die? Scientists have re-created a near-death experience to find out what it feels like
Researchers at National Human Genome Research Institute ( NHGRI ), the University of Edinburgh, the University of Oregon, and the Nemours /Alfred I. duPont Hospital for Children worked together to complete the study published in the American Journal of Human Genetics.
Dr. Zhijie Xia, a co-first author of the study and postdoctoral researcher in the Hudson Freeze lab at Sanford Burnham Prebys Medical Discovery Institute, explained in a statement that the Golgi complex is where proteins "get ready for the dance."
"Here, proteins are modified in a variety of ways—such as sugars being added or removed, which affects their ultimate function in the body."
Monica Zaring, 30, of Louisville, Kentucky, who works in retail has Saul-Wilson syndrome, told Newsweek: "This truly is a dream come true for me. I am thrilled that there is finally a study out there that will help future people with Saul Wilson syndrome. I grew up without answers and it has been my mission in life to find answers for others like me."
Dr. Hudson Freeze, director and professor of the human genetics at Sanford Burnham Prebys, told Newsweek: "Before this study doctors just knew the physical symptoms of Saul-Wilson, and the name of the disease. This study showed us the gene that is involved and the molecular cause of the condition. Now we know the exact underlying cause of the disorder."
Moving forward, the team will work to better-understand the mechanisms of the disease with the aim of creating treatments.
"That work may also help other individuals with skeletal disorders. This study may also help us find more people with the condition, which could add new insights to this research," he said.
To conduct their study, the team assessed the genes of the 14 individuals with the disease. This revealed the volunteers shared the same spontaneous mutation in a gene, which they didn't inherit from their parents. In turn, this caused problems with the Gogli apparatus and caused babies to be born with deformities.
This article has been updated with comment from Monica Zaring and Dr. Hudson Freeze and to include the full name of Sanford Burnham Prebys Medical Discovery Institute.