The New Way to Sweat Like an Old Finn
Finland is the birthplace of sauna culture. And you're both saying and doing it wrong.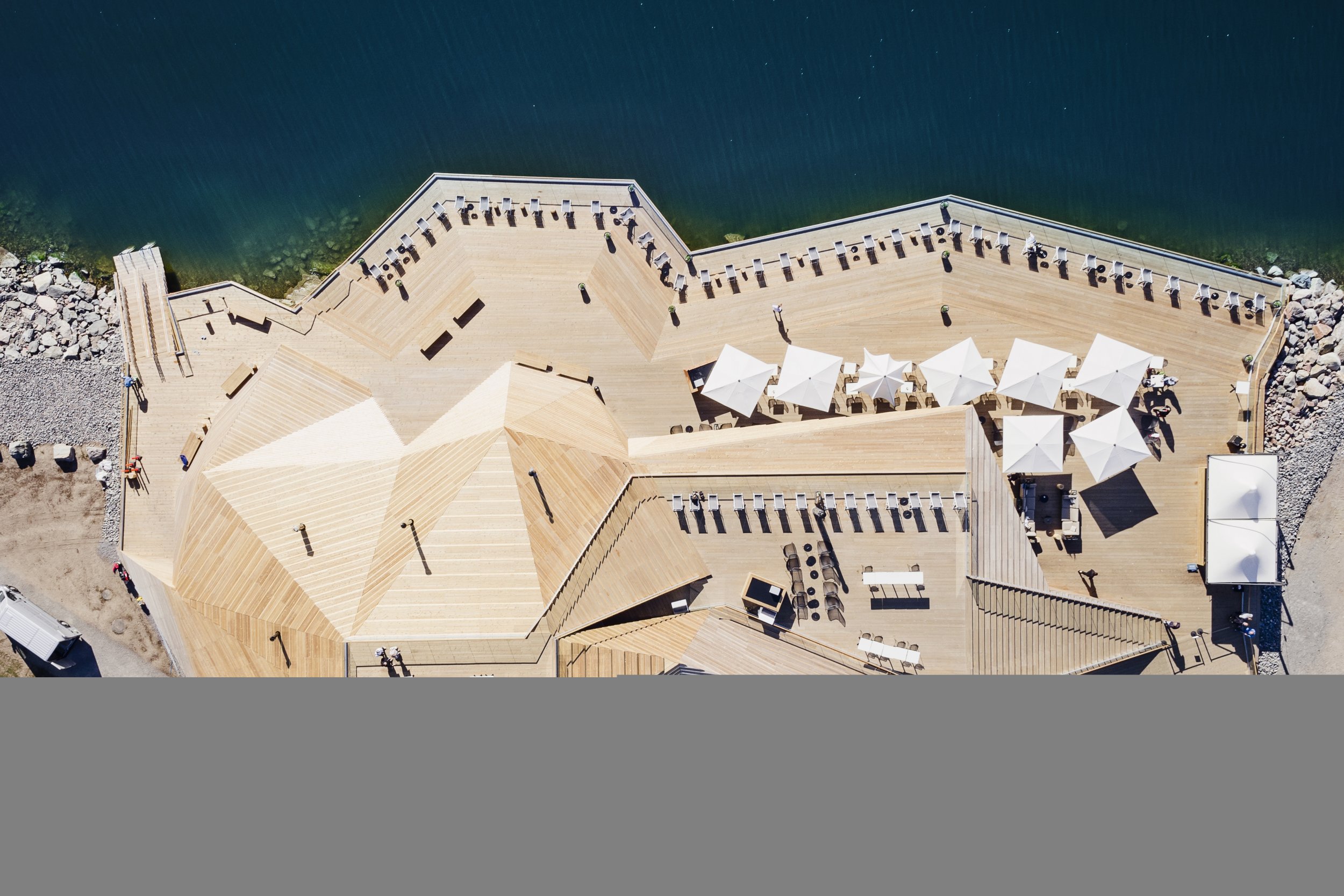 Lueooorwle.
That's about as close as it's possible to get to a phonetic spelling of the Finnish word Löyly, a noun (of sorts) that describes the water added to the hot rocks inside of a sauna to create steam. It's either impossible to pronounce, or it's not that hard to pronounce, and the Finns just enjoy making it seem impossible, so they can entertain themselves over a warming shot of lakka giggling while foreigners twist their tongues and convulse like cats about to retch up a hairball as they spit out "Loowwelyyreeueee?"
The humane thing to do would be to call it "steam" and just let us off the hook. But that wouldn't be Finnish.
If any countrymen can lay claim to the right to insist that foreigners strangle themselves to pronounce the most important word all of sauna culture, it's the Finns. That's because the birthplace of sauna is Finland, home to five million people and more than three million saunas, home to the morbid expression "If the sauna, the tar or the booze doesn't cure you, you're probably going to die." (The "tar" in that expression refers to a birch wood extract that's mixed into tea and is considered something of a panacea in Finland.)
Speaking of morbid expressions: "It's kind of a common way for a Finnish man to die," says Jasper Pääkkönen, a local movie star who bicycles around Helsinki and is something of an expert in sauna culture, "to go to a sauna alone and fall asleep, and then his wife comes in and finds him cooked."
If that sounds like Pääkkönen is discouraging people from risking a similar fate, he isn't. He and Finnish parliament member Antero "Levi" Vartia have emerged as two of the country's chief ambassadors of sauna, a title they can lay claim to because the pair sunk 6.4 million euros of their own capital into what may be the largest public sauna in the world, a design masterpiece that lies within walking distance of downtown Helsinki and that's situated perfectly on the banks of the Gulf of Finland. The waterfront location is critical not just for the scenery: it's customary at least among heartier Finns to plunge themselves into the 50ish-degree water in between sessions in the sauna, which is why there's not only a deck overlooking the gulf at Löyly, the sauna Pääkkönen and Vartia opened earlier this year. There's also a ladder.
"At the beginning, it was horrible," says Pääkkönen, who needs not coat the story of his grand experiment with public-relations sugar, because the beginning didn't last for very long. "A shit show," he says, sunburnt beneath a distinctive mustache and goatee, thanks to an overzealous appreciation of one of Helsinki's first warm days of the year. "We thought we'd open in May, but the weather was going to be terrible, so we decided we'd have a soft opening."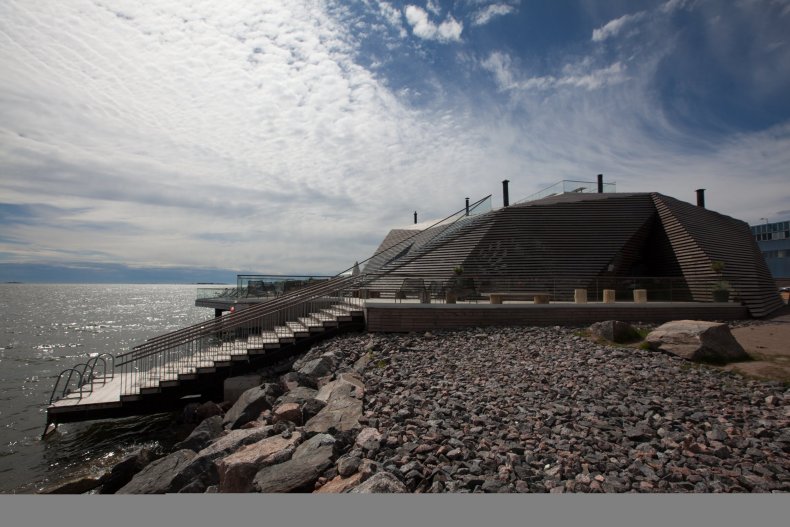 Löyly swung open its Forest Stewardship Council-certified pine doors across from a row of old shipyard buildings at noon on a Monday, and curious patrons came pouring in. During the first week, there were days with more than 10,000 visitors. Löyly has in the span of a year become one of the top three tourist destinations in Helsinki. Its owners have had requests from Chinese tourists for instructions printed in Mandarin. There's talk of extending the tram here.
It might not occur to tourists to route to Finland on a trip to Europe, or even to Scandinavia. What's Finland, but another Nordic country less well-known than Sweden or Denmark? Helsinki has neither the cool gothic architecture of Stockholm nor the cosmopolitan chic of Copenhagen. It's a city that feels a touch dowdy, lacking the verve of Amsterdam or the charming cocktail of grit and panache in Paris. The most vibrant element of Helsinki nightlife is karaoke, with which the Finns are obsessed. It's a fair question, then: why go there?
The answer: sauna. Sauna is in Finnish culture not just place men relax after a workout or warm up on a hot day. Politicians hold meetings in saunas. Families build their Saturdays around a series of sauna sessions. A few good sauna sessions will sweat out the wickedest of hangovers and clear out the stuffiest of sinuses. Most people have a sauna in their own homes, especially at their lake houses, scattered throughout the country's waterlogged rural areas. Going to the sauna "is like going to the bathroom," Pääkkönen says, "or cooking in your kitchen. It's an essential part of the day. It's a place that's peaceful and quiet, where you can wash away your sins. It's the equivalent of going to church."
Until last May, though, sauna had become a largely private affair. With so many individual saunas in people's homes, cities like Helsinki found themselves without any public sauna, or at least without one on the waterfront. Pakkonen and Vartia set out to fix that, in grand fashion: Löyly features a cascading deck that peaks to a sublime view of the gulf of Finland, and it contains not one but three carefully constructed saunas all from the safe sustainably harvested pine, at the bargain price of 19 euros per visit. (Iceland's famed "Blue Lagoon" costs 50 euros per customer, by comparison.)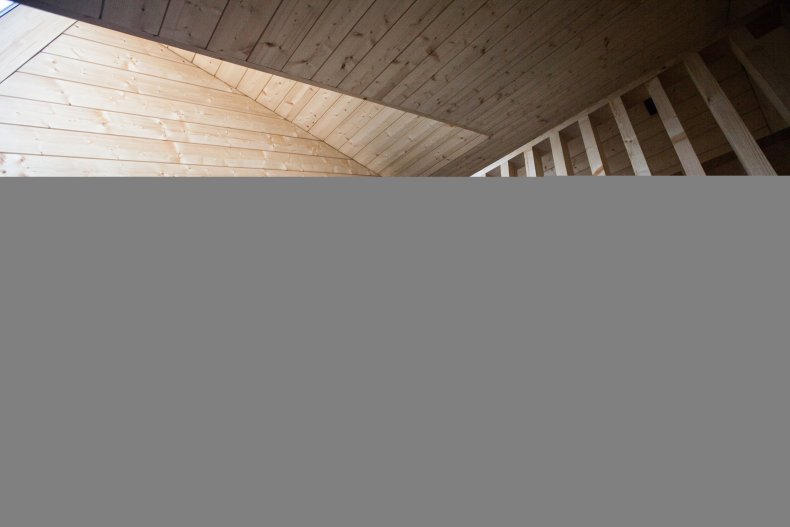 Löyly could triple its prices and remain packed year-round, but the goal is to maintain its feel as a place for Finns, not the highest-paying bourgeois. That's why the summertime restaurant menu includes only salmon soup with the sweetest locally made rye bread, hamburgers, salad, perch with mashed potatoes and a little sushi. And they don't take reservations.
Most of Löyly's guests don't come for the sauna, but the scene: to eat and drink on its sprawling patios with one of the best views in Helsinki. But if Pääkkönen and Vartia have their way, Finland will rebrand itself a sauna destination, and not just to visit Loyyerrweerrellyy. A short boat ride from the downtown docks carries visitors to the brand-new Lonna Sauna crafted from gleaming pine that still smells like it's just been cut, with windows that overlook the brackish Baltic Sea. On the way in or out, there's ice cream, beef tartar, crisp canned rose and a little girl named Sofie who's happy to help tourists chase away the aggressive geese who crane their necks and charge at anyone who ventures too close to a nest. And a few clicks farther out to sea is an entire island, Saunasaari, devoted to sauna, where a kindly old man named Rainer Hanhilahti serves salmon sandwiches cooked to perfection between sessions at three separate saunas and reminds anyone who asks that the place is for sale, because he'd like to retire soon. There are "smoke" saunas at both Löyly and on the sauna island. There are traditional saunas and more modern ones.
There's only one catch: to sauna-like a proper Finn, that aforementioned "cold plunge" — be it with an ice bucket, by dunking yourself in an open barrel full of frigid water, soaking in a freezing shower or hyperventilating in the Gulf of Finland — you're doing it wrong.