Missing Woman Savannah Gold's Body Found, Police Report, As Co-Worker Confesses To Killing Her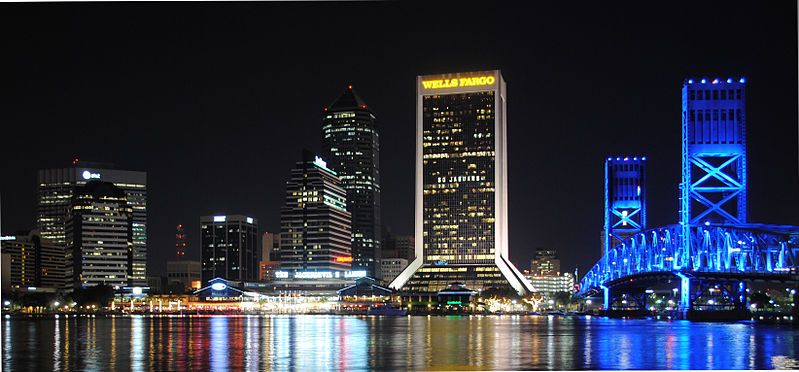 The hunt for the killer of a Florida woman missing since Wednesday ended when police announced early Sunday morning that a co-worker had confessed to killing her.
Savannah Gold, a 21-year-old who worked at a branch of the Bonefish Grill chain in Jacksonville, Florida, went missing mid afternoon on Wednesday.
Police announced at a press conference Sunday that the prime suspect, Gold's co-worker, had confessed to killing her and dumping her body.
Lee Rodarte, 28, was a manager at the grill. "Suspect Rodarte admitted to being in the Bonefish Grill parking lot with her, killing her, and disposing of her body," the local sheriff's office tweeted.
"Suspect Rodarte led [the police] to the remains that were located late Saturday night," it continued. Police believe remains they have found are Gold's, but need to await an autopsy to confirm this.
"The suspect and Savannah had an off and on boyfriend/girlfriend relationship," police said.
Police also tweeted an image of Rodarte:
Officers have studied surveillance videos in the area and conducted interviews and believe that Gold entered Rodarte's car in a parking lot near Bonefish Grill on Wednesday evening, where a fight apparently ensued. Rodarte allegedly then exited his car, walked over to Gold's, and appeared to puncture her tire. The video does not show Gold exiting his car.
Rodarte denied seeing Gold on Wednesday, police said, but the video contradicts this.
Gold's family had previously said that they received strange texts from her phone after she went missing. Her father and brother both received messages purportedly from Gold, saying that she had met someone and decided to move away with them, CBS reported. Her phone was later switched off.