In Savchenko, Putin Is Making a Ukrainian Martyr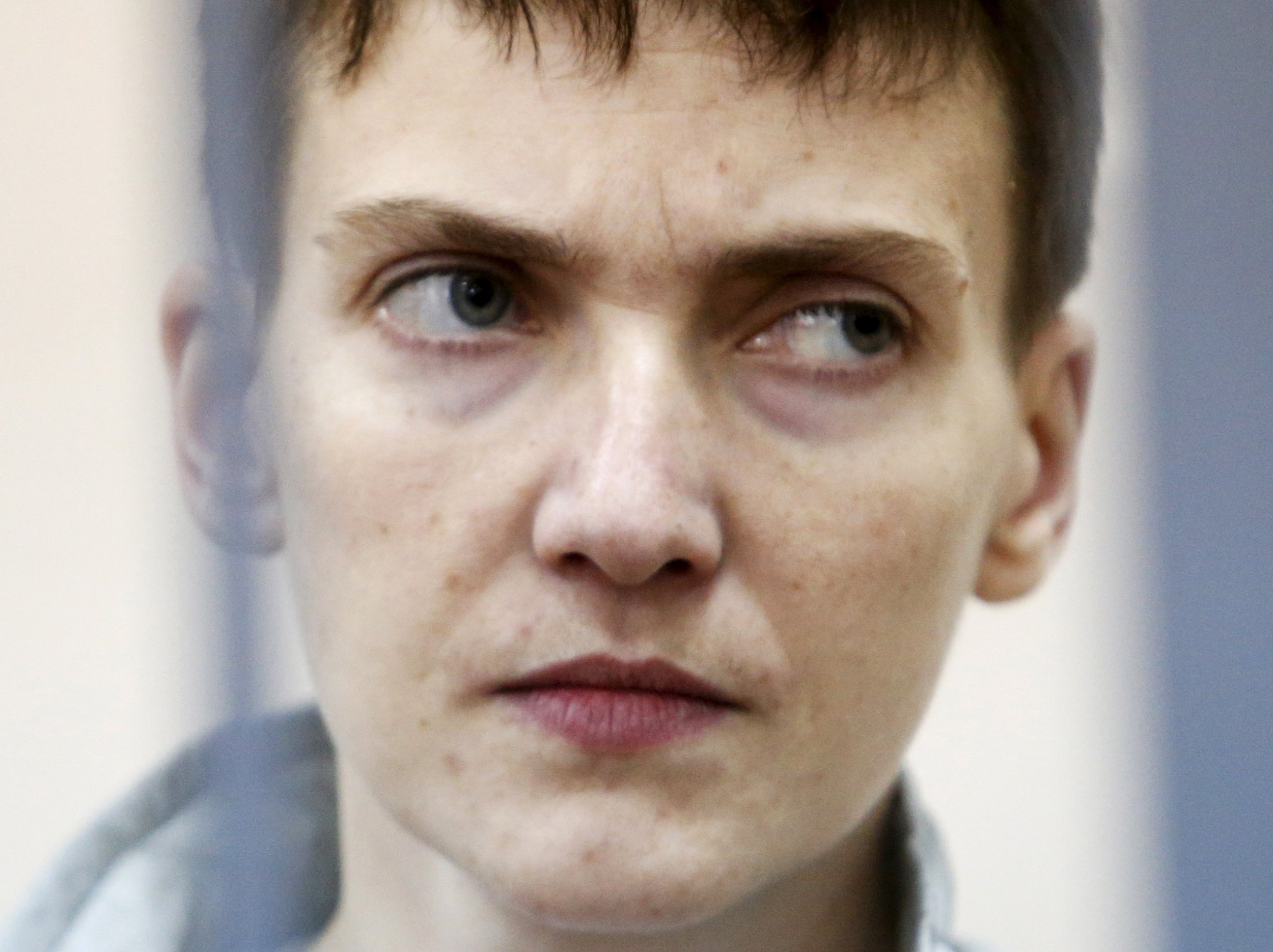 This article first appeared on The Atlantic Council site.
Even for Russia, where everyday life can best be described as Kafkaesque, the case of Nadiya Savchenko is outrageous.
In 2014, during the war in Ukraine's Donbass, Savchenko, a Ukrainian military officer captured by the pro-Russian separatists in combat, was transferred to Russia, where she was accused of involvement in the death of two Russian TV journalists. The journalists were covering the fighting in eastern Ukraine.
Has there ever been a more absurd case in history—a POW being prosecuted on trumped-up criminal charges in the country that is technically not involved in the war?
While she was in Russian jail, Savchenko was elected to the Ukrainian parliament and to the Parliamentary Assembly of the Council of Europe. For several months, she held a hunger strike to protest the denial of medical treatment (she had an ear infection that went untreated), and her health seriously deteriorated.
Many prominent Russians wrote a letter to President Vladimir Putin urging her release. The Russian authorities remained unfazed.
Finally, on March 2, the hearings on her case began. The prosecutor asked for a 23-year jail term. Instead of being despondent or intimidated, Savchenko responded with a beautiful speech in Russian, which may be engraved in history as the 21-first century's version of "J'accuse." With her powerful logic, she systematically disarmed prosecutors.
Savchenko accused the Russian media of lying and instigating the war in Ukraine. She accused the Russian military of occupying her country and killing her fellow soldiers.
She accused the Federal Security Service and Russia's Investigative Committee of kidnapping and torturing Ukrainians. She accused the Russian government of attacking neighboring countries and grabbing their lands. And, finally, she accused the court and the prosecutors of having no honor for following the Kremlin's orders.
"You have no right to judge me," Savchenko said to the court. "I am an officer of the Ukrainian Armed Forces. I had every right to defend my country, and I was doing my job. After all, you do not judge your World War II veterans...who killed people while defending their country."
Savchenko didn't beg for leniency and refused to be exchanged for a Russian military intelligence officer captured in Ukraine, deeming such a swap unfair. Instead, she told the judge to go ahead and sentence her to 23 years, adding, "You have already proved that Russia can disgrace itself, as exemplified in my case. You have not defeated me, and you never will!"
Savchenko threatened to start a "dry" hunger strike if the court drags its feet. Her earlier experience proves that she is capable of carrying out her threat.
If she dies in Russian jail, her death will immediately become known around the world as an example of the senseless cruelty of the Russian regime, probably more so than Alexander Litvinenko's 2006 murder in London.
If she survives but stays in Russian prison, she will become more famous than Mikhail Khodorkovsky, who spent 10 years in jail on fabricated charges for daring to challenge Putin.
However, if she survives and returns to Ukraine, her country will have a strong, smart, eloquent, brave and righteous leader, who may eclipse other politicians in Kiev, many of whom are mired in corruption, in cahoots with oligarchs and lack the will to address the myriad problems Ukraine is facing.
Ukraine needs its Joan of Arc, and I pray with the rest of Ukraine for her health and her freedom.
The full text of Nadiya​ Savchenko's speech is available here.
Alexei Sobchenko is an analyst and a former Department of State employee.