'Save Angelina Jolie's Dad!': Tom Arnold Calls Jon Voight's Biden Rant 'a Hostage Video'
It's safe to say that Tom Arnold wasn't alone in his reaction after seeing Jon Voight's viral video. The Midnight Cowboy actor shared a clip on Tuesday where he likened president elect Joe Biden to Satan and compared current events in the country to the Civil War. The video has received over 2.8 million views since it was first shared.
Arnold, actor, comedian and vocal critic of Donald Trump, simply responded: "WTF?????"
The video Voight (an outspoken supporter of the president) shared was of him, speaking calmly to the camera about election fraud. "We all know the truth," Voight tweeted along with the clip.
"My fellow Americans, I stand here with all that feel as I do: disgusted with this lie that Biden has been chosen. As if we all don't know the truth," he began the clip. It's important to note that Twitter labeled the video: "this claim about election fraud is disputed."
Voight continued: "And when one tries to deceive, we know that one can't get away with it, there will be a price to pay. The ones who are jumping for joy now, are jumping toward the horror they will be in for, because I know that the promises being made from the Left to the American people will never come to be."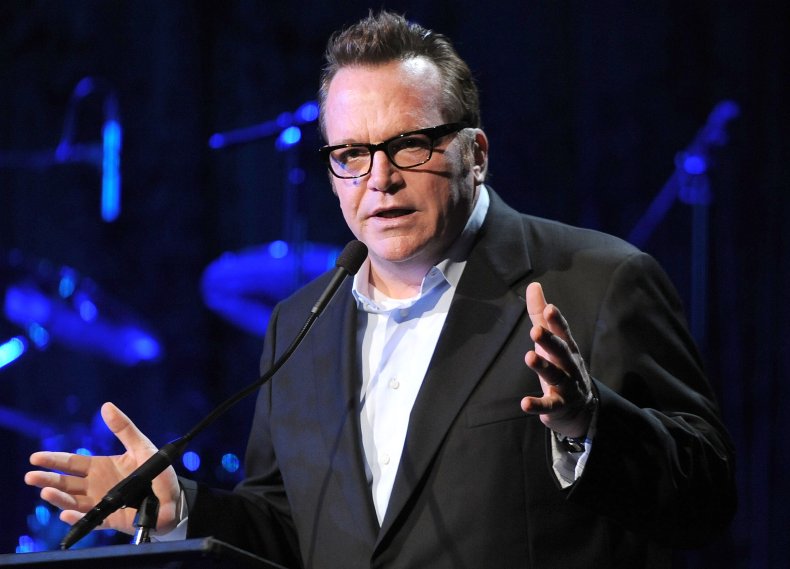 "My friends of all colors, races and religions: this is now our greatest fight since the Civil War. The battle of righteousness versus Satan," he says, repeating: "Yes, Satan," for the folks at home that thought they might have misheard.
Voight then accused liberal-leaning folks of wanting to destroy the country. "These leftists are evil, corrupt, and they want to tear down this nation. We must not allow this. We must fight this corruption that has taken over, and fight for the good that seems lost."
The veteran actor then encourages those listening to give their trust to god and "fight now for Trump's victory."
"We all know this ballot count is corruption like they are. So let us not back down, let us fight this fight as if it is our last fight on earth," Voight added.
He concluded the clip with a Muhammad Ali quote: "It's not over till the last punch you have. God bless," Voight said before the video fades to black.
Arnold also joked that the clip of Voight was a hostage video. "Please save Angelina Jolie's dad!!!!!" he said.
Trump alleged that he won the election and claimed that Biden only won because of illegal votes. There has been no evidence to prove that voter fraud occurred. Many of the president's tweets have been labeled as "misleading" or "disputed."