14 Ways to Save Your Financial Life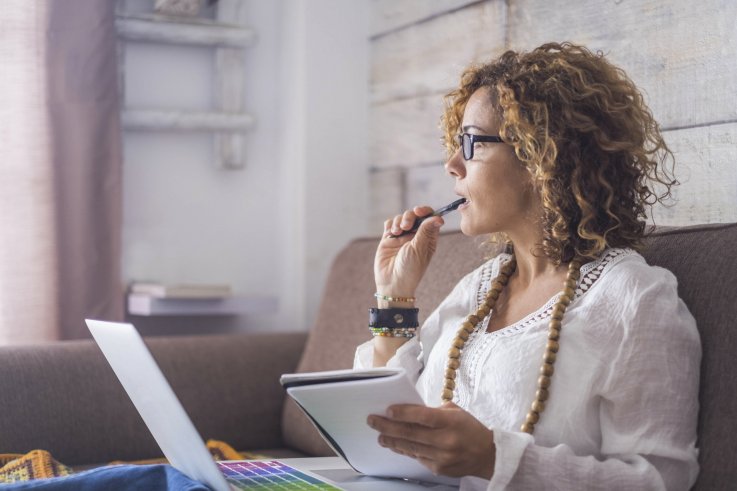 Money management doesn't have to be so overwhelming. To tackle any goal, you just need to start small. We put together a list of just the most important tasks for you to focus on right now. They're small steps, but they can make a big difference.
Make these simple moves today to get on the path toward a healthier financial future tomorrow.
Newsweek has affiliate partnerships, so if you make a purchase using our links we may earn a share of the sale.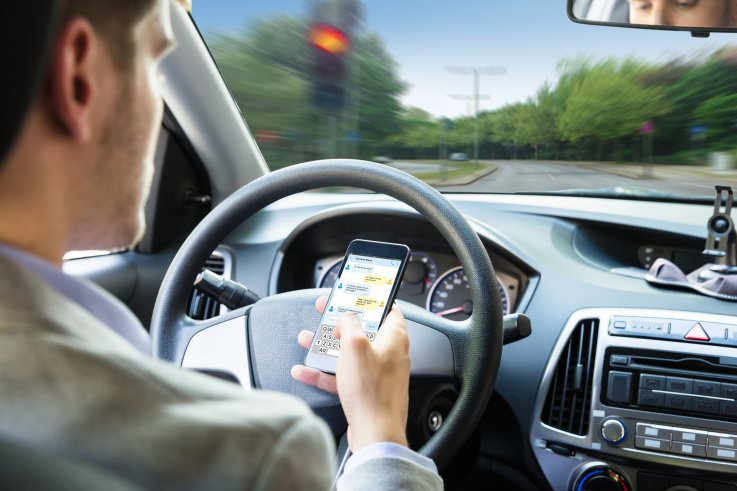 Getty
1. Find out if You're Paying Too Much for Car Insurance
You're probably overpaying for car insurance. And how would you know, really? Have you shopped around lately? Have you compared rates from the 20 largest auto insurers that do business in your area? That sounds kind of difficult and time-consuming, doesn't it?
A service called Gabi will do it for you, and you don't even have to fill out any forms: Simply link your insurance account and provide your driver's license number, and Gabi will go to work.
Once you link your insurance account to Gabi, it will:
* Scan your existing insurance plan.
* Analyze what coverage you have.
* Compare the major insurers' rates for that same coverage.
* Help you switch on the spot if it finds you a better rate.
Gabi claims it finds its customers an average savings of $720 per year.
It is a true apples-to-apples comparison at the same coverage levels and deductibles you currently have. Once you sign up, you never have to shop again. Gabi's software has your policy on file and keeps on monitoring for savings as your life changes.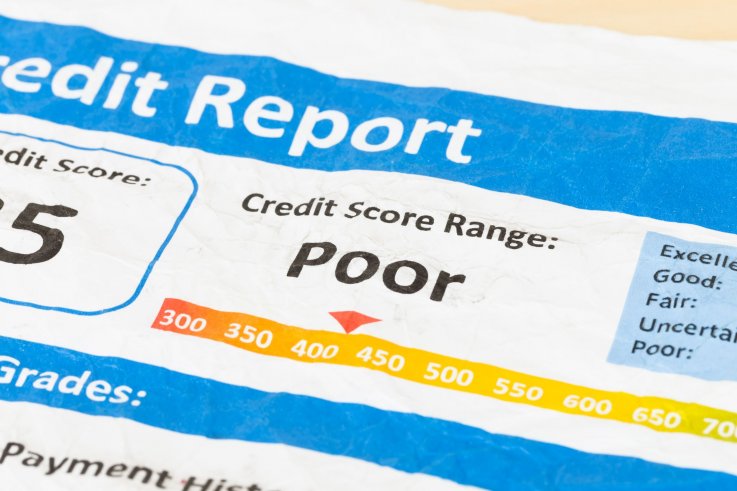 Getty Images
2. Give Your Credit Score a Boost
A really easy way to do this is to get a "credit report card" from Credit Sesame.
It's like your favorite teacher from high school without the pop quizzes: Credit Sesame gives you a free credit score, plus it lays out your credit history so you can see exactly how much money you owe and to whom. It even tells you your monthly payments and interest rate, as well as which debts (if any) are in collections.
And you don't have to stay home to do it. The Credit Sesame app lets you keep track of your credit score and ways to improve it — on the go!
To keep a closer eye on your credit, you can also get a free "credit report card" from Credit Sesame that breaks down exactly what's on your credit report in layman's terms, and explains how it affects your score and how you might address the issue.
James Cooper, a motivational speaker, raised his credit score 277 points using Credit Sesame. Now he talks to high school students about the importance of having good credit and uses what he's learned through Credit Sesame as a blueprint for his lessons.
"We want to touch the Z Generation," Cooper says "We're not in the business of fixing credit. We want to get to you before you have to fix your credit."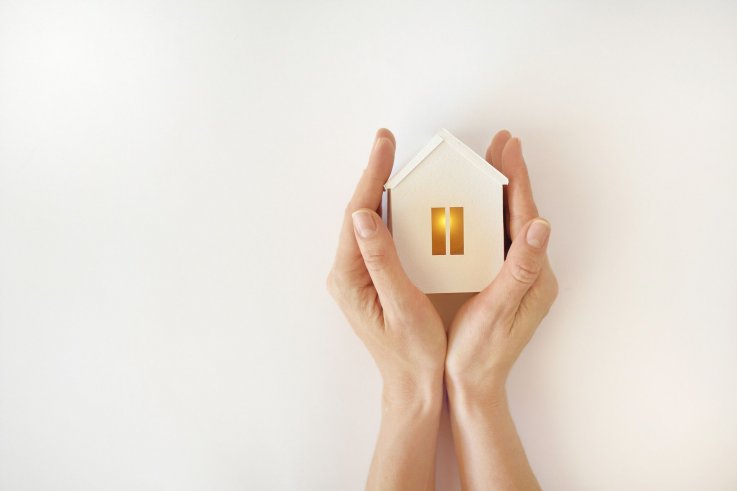 Getty Images
3. Invest in Real Estate (Even If You're Not Wealthy)
Real estate is one of the soundest investments you can make.
Want to try real-estate investing without playing landlord? A company called Fundrise does all the heavy lifting for you.
Through the Fundrise Starter Portfolio, your money will be split into two portfolios that support private real estate around the United States.
This isn't an obscure investment, though. You can see exactly which properties are included in your portfolios — like a set of townhouses in Snoqualmie, Washington, or an apartment building in Charlotte, North Carolina.
In addition to four rental properties, Christopher and Meghan Miller have invested in a diversified portfolio of real estate projects across the country — from Washington, D.C. to Los Angeles — through Fundrise's automated investment experience. "I don't have to manage them," Christopher says. "I don't have to do the work to improve the properties; I don't have to find tenants, evict tenants."
The Millers follow the progress of each project they've invested into through Fundrise, and receive automatic payments directly into their checking account.
But remember: Any investments comes with risk: While Fundrise has paid distributions every quarter since at least Q2 2016, dividend and principal payments are never guaranteed.
You'll pay a 0.85% annual asset management fee and a 0.15% annual investment advisory fee.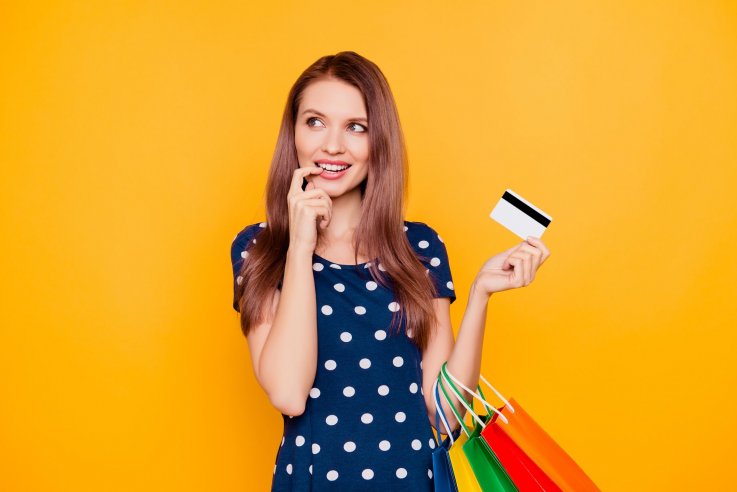 Getty Images
4. Freeze Your Credit Cards
Literally. In the freezer they'll go.
Sure, it sounds extreme, but if you tend to make impulsive credit card purchases, stick your card in a Ziploc bag, submerge it in a canister of water and slide it into the freezer. When you're tempted to spend, you'll have to wait for the card to thaw, requiring you to think through your spending decision.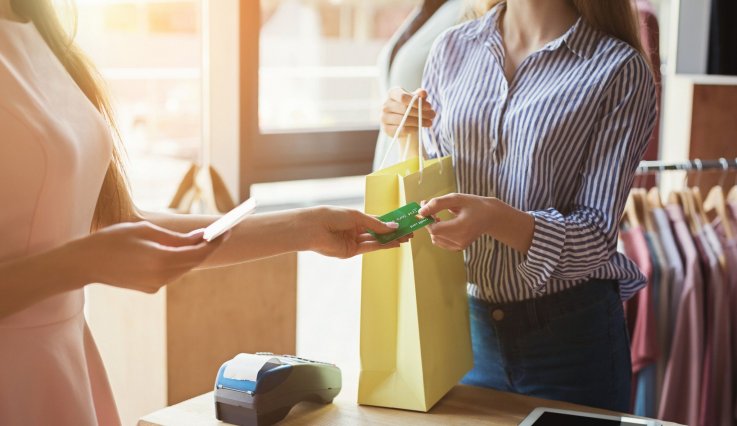 Getty Images
5. Get Paid Every Time You Swipe Your Debit Card

Those cash-back credit cards are wicked cool, aren't they? Unfortunately, it can be hard to qualify for these cards. The Credit Card Gods are awfully picky when it comes to handing them out.
We found another option, though.
One of our favorites is Aspiration's Spend and Save account, which comes with a debit card that gets you 0.5% cash back on purchases. It basically turns your debit card into a cash-back card.
Plus, you'll pay no monthly fees, and you'll earn up to 2.00% APY on your savings.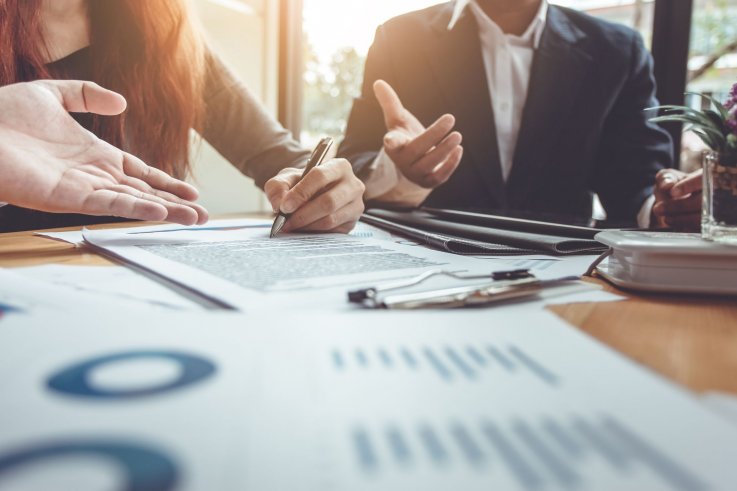 Getty Images
6. Secure $1 Million in Life Insurance for Just $25 a Month
"The biggest mistake I see millennials making is being duped by insurance salesmen," says Andy Yadro, a financial planner with Googins Advisors in Madison, Wisconsin. "Everyone needs insurance, but a very small subset of young people need the insurance that is sold by most 'financial advisors.'"
You might still consider a basic life insurance policy, which can be useful if you have loved ones who rely on your income — a significant other, a child or even a relative you help out financially.
Policygenius offers an easy way to compare and buy life insurance: Unlike traditional providers, this online-only platform offers instant quotes from top carriers to help make the decision process easier and faster.
To get your quotes, you'll just enter some info about yourself and your health. Once you select a life insurance company, you can apply right online, and a Policygenius rep will give you a quick call to ask a few follow-up questions.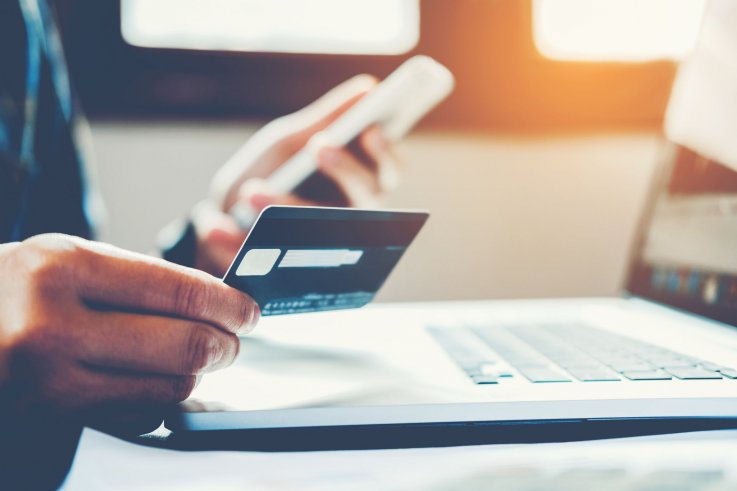 Getty Images
7. Let This Company Pay off Your Credit Cards
Working with a debt-consolidation company can help you climb out from a mountain of credit-card bills.
A lot of us are being crushed by credit-card interest rates that are north of 20%. If you're in that boat, consolidation and refinancing might be worth a look.
That's where Fiona can be helpful by helping you find personalized lending options to refinance or consolidate your debt and potentially save thousands of dollars in interest.
Fiona will show you all the lenders willing to help you pay off your credit card and eliminate the headache of paying bills by allowing you to make one payment each month.
If your credit score is at least 620, you can borrow up to $100,000 (no collateral needed) and compare interest rates, which start at 3.84%. The idea is to secure a loan at a lower interest rate, potentially helping you save thousands. Repayment plans range from 24 to 84 months.
Take, for example, Katherine, who faced $12,000 in credit-card debt. Holding her back? The 15.24% interest rate. By refinancing with a 5%-interest, seven-year personal loan, she saved $12,000 in interest.
If she hadn't refinanced, over 25 years, she would have paid something near $14,000 in interest alone. Yikes.
If you're just curious about what's out there, know that checking rates on Fiona doesn't hurt your credit score — and will probably save you in interest.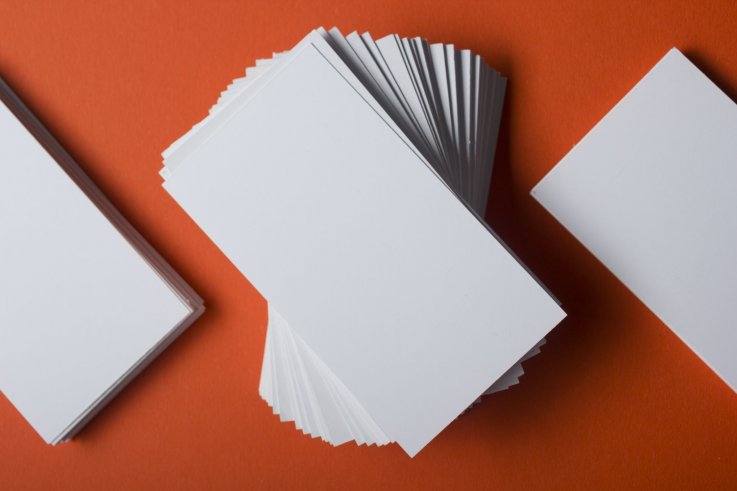 Getty Images
8. Invest in Envelopes
Buy a box of envelopes. Now stuff some cash inside each one.
OK, so it's not that simple but the envelope-budgeting method, popularized by Dave Ramsey, helps folks who tend to overspend: Each month or each pay period, take out a chunk of money. Now divide it up: groceries, dining out, personal care, etc. Then, stuff each envelope with your spending limit.
This budgeting method helps you be more mindful of your spending and keeps you in the black. Money management made simple.