Save Notre Dame: France Seeks U.S. Generosity to Raise $100 Million for 'Urgent' Repairs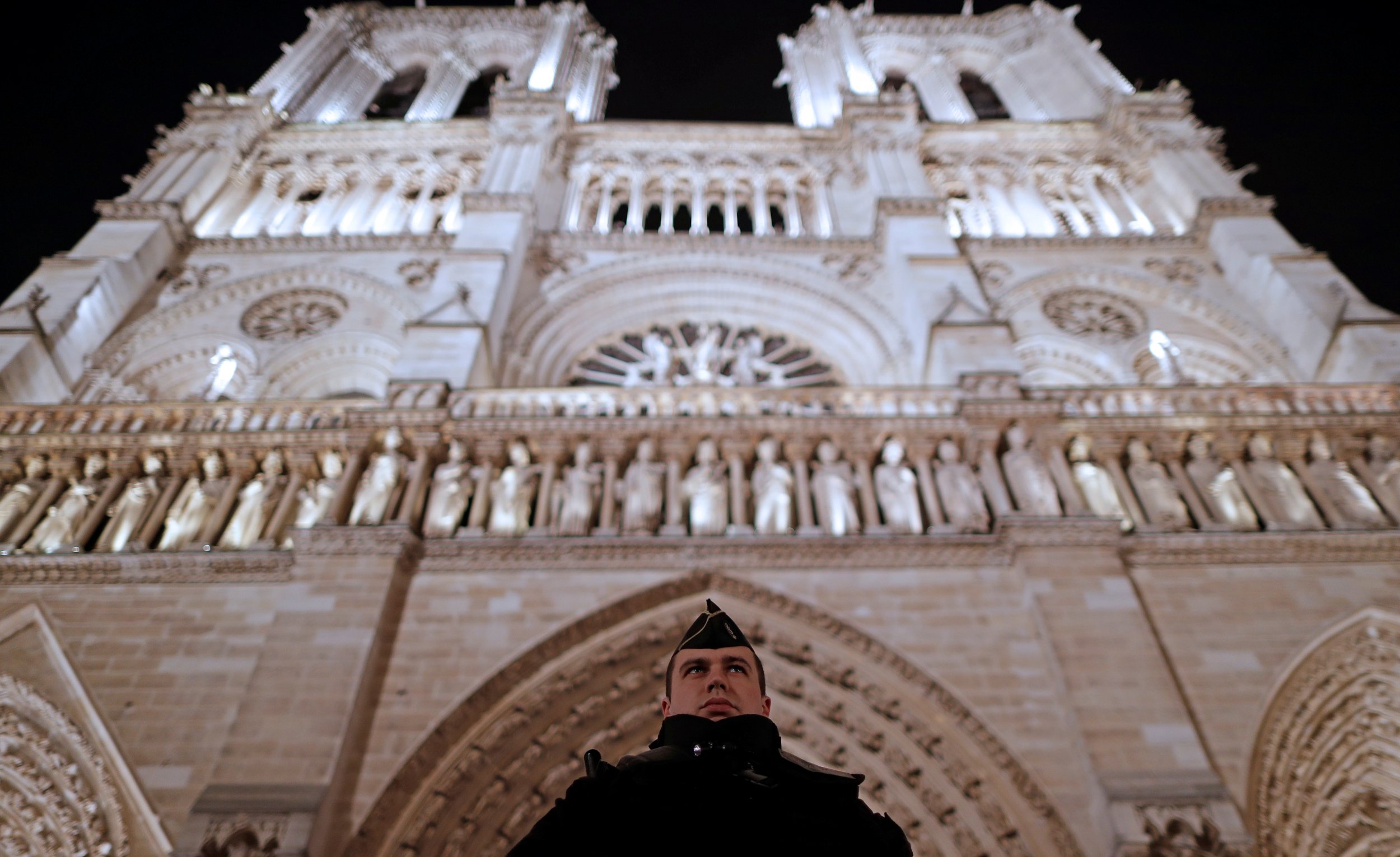 Paris's iconic Notre Dame Cathedral is falling apart, and French conservationists have turned to the United States to ask for donations.
Pollution, weather conditions and the hands of time have created large cracks on the gothic façade of the 854-year-old Catholic building, and the structure supporting the stained-glass windows is at risk of collapsing under a storm.
"The flying buttresses are in a pretty bad state and we can't afford them falling down because it would risk the structure of the whole cathedral. It's urgent!" Michel Picaud, president of the Paris-based Friends of Notre Dame de Paris foundation, told France 24 on Wednesday.
One of the gargoyles, which serve the practical purpose of protecting the walls from the rain, but have also become part of the cathedral's iconography, is still missing its head after it fell down. Another gargoyle fell down in its entirety and was "replaced with a PVC tube," André Finot, the head of communication for Notre Dame, told French magazine Le Point.
The French state allocates €2 million ($2.2 million) a year for restoration works. According to Picaud, the repairs needed would cost 50 times as much, around €100 million ($113 million), and would need to happen within the next decade. His foundation is appealing to the U.S. and its private philanthropic tradition to shoulder the bill, since, he said, Notre Dame is also a part of American history.
"In World War II for example, when French and American troops liberated Paris from occupying German forces, the celebrations took place in front of Notre Dame," Picaud said. He said several donors in the United States have already gotten in touch to offer financial support. "I think the Americans consider part of the history that took place in Europe as part of their own," Picaud remarked.
Notre Dame's Finot said he was able to secure a meeting at the White House within 48 hours, and that they are planning a roadshow from New York to Los Angeles next Spring to mobilize wealthy American donors.