#SaveSpiderman and #SaveSpidey Trend After News of Disney and Sony Split
After Sony and Disney publicly announced they parted ways, fans attempted to keep Spider-Man in the Marvel Cinematic Universe by expressing their opinions on Twitter.
On Monday, news broke that Sony, which owns the rights to Spider-Man, and Disney, who was producing the films, were unable to reach an agreement. As a result, Kevin Feige, the president of Marvel Studios, would not continue as the lead producer of the next live-action Spider-Man film.
Sony said in a statement that they hoped the decision would change in the future, but understood Disney's decision not to allow Feige to work on projects Disney did not own.
"Kevin is terrific and we are grateful for his help and guidance and appreciate the path he has helped put us on, which we will continue," Sony said.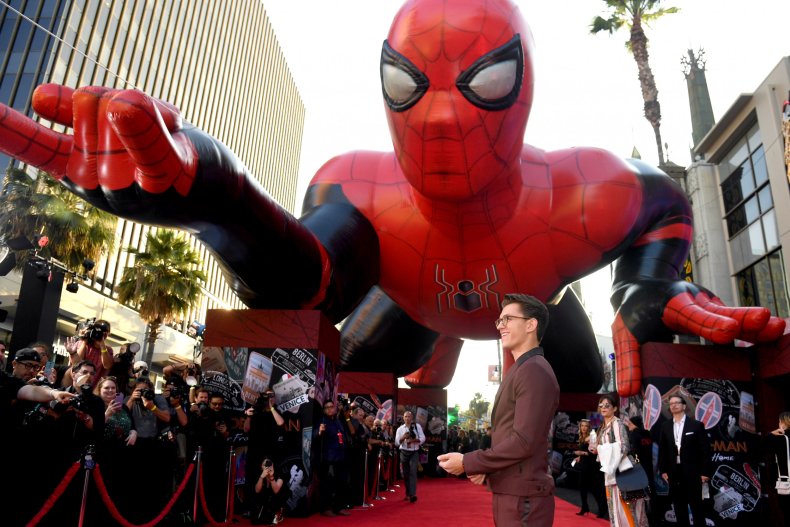 In 2016, the Sony-Marvel version of Spider-Man, played by actor Tom Holland, first appeared in Captain America: Civil War. He then played Spider-Man again in Spider-Man: Homecoming, Avengers: Infinity War, Avengers: Endgame and Spider-Man: Far From Home. The last film he played Spider-Man was the first Spider-Man film to gross more than $1.1 billion worldwide.
While Spider-Man will still appear in films, fans were disappointed, and at times outraged, that he would no longer be part of the Marvel Cinematic Universe. The news garnered so much attention that #SaveSpiderMan and #SaveSpidey were trending on Twitter.
Avengers: Endgame star Jeremy Renner, who portrays the part of Hawkeye, posted a message to Sony on Instagram, writing, "we want Spider-Man back." He added that it should be returned to late comic book writer Stan Lee and Marvel.
One fan pointed out that after everything Spider-Man went through, it was unfair to take him out of the Marvel Cinematic Universe.
Other fans said it wasn't fair to the fictional character Tony Stark, who mentored Peter Parker, in Spider-Man: Homecoming.
Several people used gifs and photos to express their displeasure at the news.
In 1999, Sony acquired film rights to Spider-Man, according to Fox Business, when Marvel faced financial woes. While Marvel's regained rights to most of its characters, Sony held on to Spider-Man but had a financial and production agreement with Disney that allowed Spider-Man to be in the Marvel films.
On August 29, Sony will release an extended cut of Spider-Man: Far From Home in theaters that featured a never-before-seen action sequence.