California Fires Are Destroying Marijuana Farms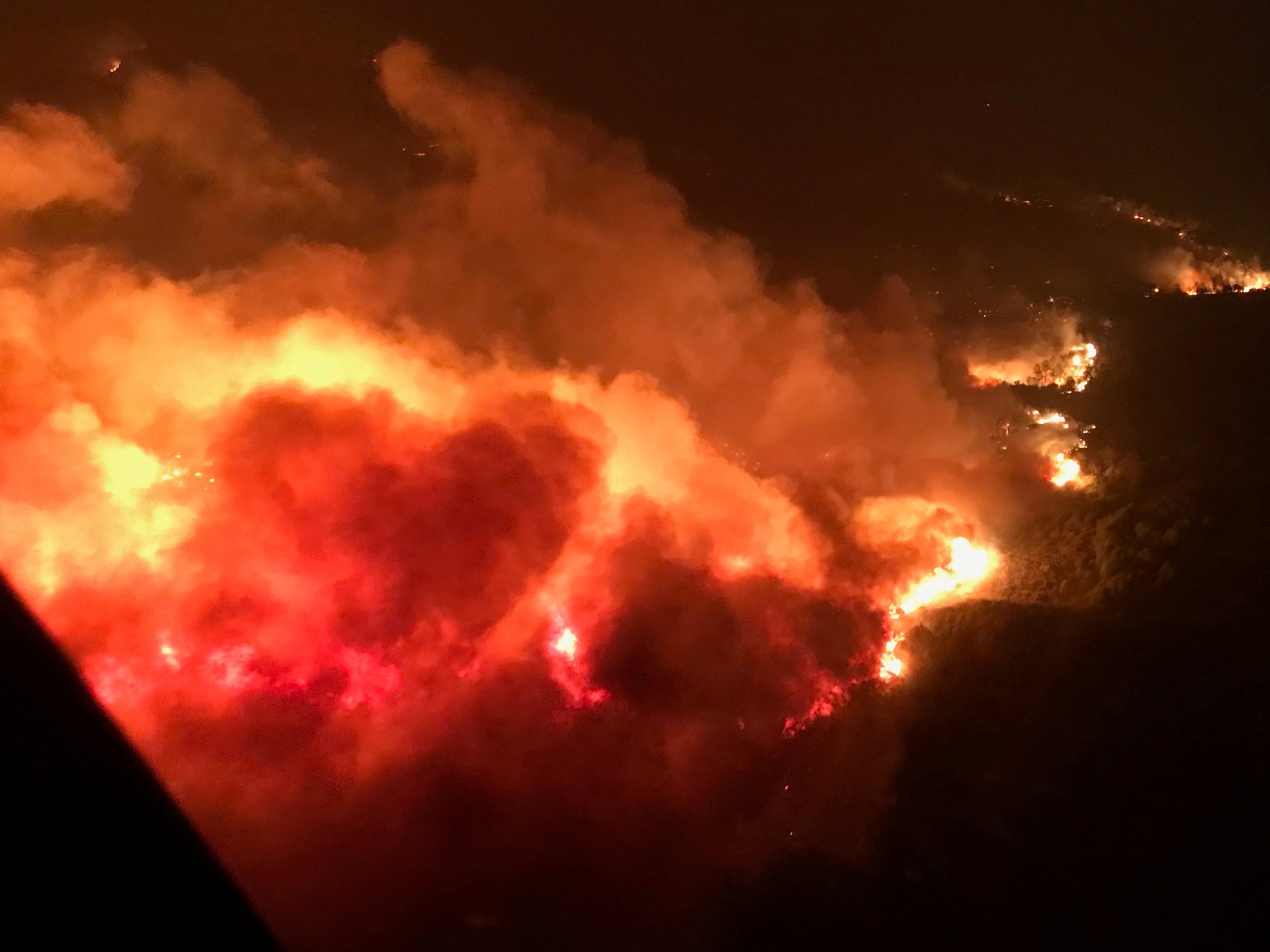 First the wildfires in Northern California came for your wine. Now they're coming for your weed.
Twenty-two fires have destroyed more than 170,000 acres of the Golden State, and pot growers are beginning to report devastation to their crops, some of which would be the first legal recreational weed in the state.
WTVR reported that farms in Mendocino County, north of the original fire-damaged areas in Napa and Sonoma Counties, are being destroyed as the fires spread to the so-called Emerald Triangle, where California's booming pot industry is based.
The state has an estimated 10,000 to 15,000 marijuana farms, and a spokesman for the California Cannabis Association says it's too early to say how many will be lost. But the damage will be more than just a minor bummer.
"The devastation is going to be larger than anybody would hope it to be," said the spokesman Josh Drayton.
Pot growers are not only fearing for their crops, but also for their livelihoods as producers typically lack insurance because their businesses are illegal under federal law.
"Nobody right now has insurance," Nikki Lastreto, secretary of the Mendocino Cannabis Industry Association told WTVR. "They might have insurance on their house, but not on their crop."
Farmers can usually invest up to $5 million in their weed-growing facilities and can spend about $3 million on plans alone.
"If their facilities burn down, a lot of these people won't be able to get any economic relief for them from an insurance claim," CEO Derek Peterson of Terre Tech, a marijuana facility in California, told WTVR. "There's no mechanism for recovery to repay them for their loss. It's a tremendous risk for these people."
The timing could not be worse as recreational pot will soon be legal in the state, which has had legal medical marijuana since 1996. Overall sales on pot have totaled $2.8 billion. Recreational sales are expected to boost sales to at least $6.5 billion by 2020.
Many consumers noted the bad timing on social media.
"Fires have officially fucked up the weed game too," Twitter user Jojo posted.
"(I) keep seeing these headlines about NorCal fires saying 'wine country' but it's wine AND weed. We need to come together for the growers!" added @rosepants.
The fires have also destroyed many hard-to-grow grape vines in Napa and Sonoma Counties, causing millions of dollars in damage. The death toll is 23 and the state has been living under an emergency declaration since Monday.
Updated to reflect the greater area of devastation.