'Saved By the Bell' Reboot: Will Dustin Diamond Return As Screech?
The Saved By The Bell reboot on Peacock sees actors from the original show like Elizabeth Berkley, Mario Lopez and Mark-Paul Gosselaar return as their former characters from the iconic teen comedy. The biggest actor from the show missing from the new series, however, is Dustin Diamond, who does not return as Samuel 'Screech' Powers.
There was, of course, rumors of a feud between Diamond and some members of the Saved By the Bell cast for some time, after he released a tell-all book titled Behind the Bell that alleged all sorts of sexual shenanigans that took place on set. Diamond himself has apologized for this book, which he claims had many of its juiciest details made up by a ghostwriter.
However, if there was a feud, then the cast have put it behind them—though things might not be overly friendly. In March 2019, for example, Zach Morris actor Mark-Paul Gosselaar told The Hollywood Reporter podcast: "Who cares about the book? The book was fiction."
He later added: "Listen, I've worked with actors that I couldn't stand being in the room with. Dustin is not one of those people," but later added, "Would we go grab a beer afterwards? Probably not, but that doesn't mean anything."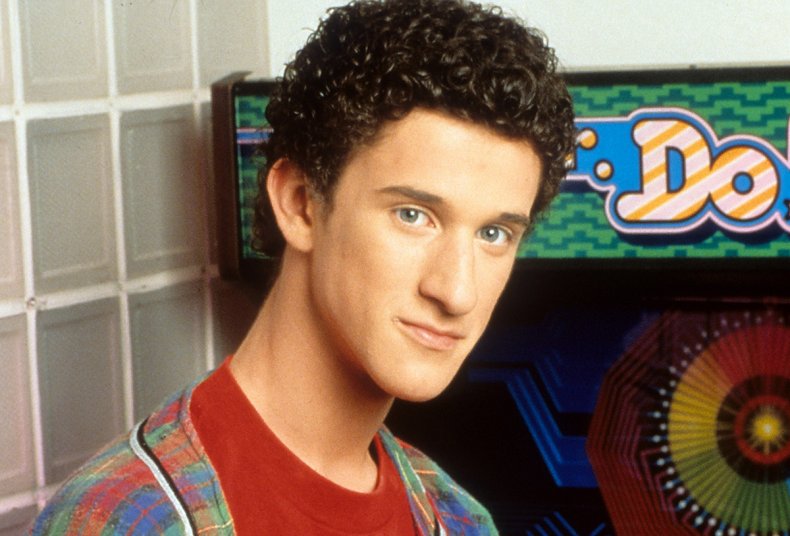 Both Lopez and Berkley have said in interviews that they have not spoken to Diamond since they stopped making the show in the mid-'90s, but they seem open to him returning—or at least, are open to saying they are open to generate speculation about the future of the show.
Berkeley said on Watch What Happens Live, for example: "We'll see if there's another season, maybe it's something to explore."
Lisa Turtle actor Lark Voorhies, meanwhile, said on The Roz and Mocha Show: "The almighty dollar rules on that. They do have a segment in there that explains why he's not here [but] he wants to be paid and respected, we would [love] for him to come back on set."
The show's writers explained why Screech is not on the show with an absurd callback to the show. During the school reunion episode of the Peacock reboot, Lopez's character Slater says: "Screech is so lucky he and Kevin get to live on the International Space Station so he doesn't have to deal with all this." Kevin, fans will remember, was Screech's robot from the first two seasons of the show.
Diamond, meanwhile, has complained about not being included in the show. He told TMZ: "Out of all the cast members, I was in... the most [episodes]...And how do you have Saved by the Bell without Screech, right? We should all be a part of this."
The Saved By the Bell reboot is streaming now on Peacock.