'Saved By the Bell' Peacock Reboot Release Date, Cast, Trailer, Plot
Saved By the Bell is the latest '90s show to be getting a reboot, with Peacock set to release new episodes soon. The streaming service released a trailer that featured original cast members, Mark-Paul Gosselaar and Elizabeth Berkley, reprising their roles as Zack Morris and Jessie Spano. That promo also featured a hilarious in-joke for SBTB fans as Berkeley's guidance counselor character stops another student from falling into caffeine pill addiction.
When is the Saved By the Bell reboot coming out?
According to the new trailer, the Saved By the Bell reboot is "coming soon" to Peacock. The exact release date for the show, however, has not been revealed.
Earlier in the year, however, Peacock chairman Matt Strauss confirmed that the spin-off was still on track to come out in 2020. In a press call in April, the streamer boss said: "We are very, very optimistic that there's a handful of originals that we will have [like] some of the reboots like Punky Brewster and Saved by the Bell....We feel optimistic that we can also have them available in 2020 as well as a few others."
According to Gosselaar, all of the show had been filmed when production was shut down except for about two weeks of scenes featuring his character Zack and Tiffani Thiessen's character Kelly Kapowski. He told Entertainment Tonight: "We had about two weeks left of filming, just Tiffani and my footage, but it's put on hold. So hopefully we are going to get back to that...whenever we can."
Who is in the cast of the Saved By the Bell reboot?
A number of stars from the original show will appear in the spin-off as adults, but there will also be an entirely new class at Bayside High.
Returning to the show, which ended in 1993, are Berkley, Gosselaar, and Thiessen, as well as Mario Lopez as A.C. Slater. One actor who will not be returning, however, is Dustin Diamond who played Screech in the original show. He told TMZ: "I'm one of the rare people who was in every episode...How do you have Saved By The Bell without Screech? It seems like there's a missed opportunity there."
The new generation of Bayside students, meanwhile, will be played by Josie Totah, Haskiri Velazquez, Mitchell Hoog, Alycia Pascual-Pena, and Belmont Cameli. Hoog will be playing Zack and Kelly's son, while Totah will be playing the franchise's first transgender character, who she described to Entertainment Tonight as "in theater, she's evil... she's the popular girl in school."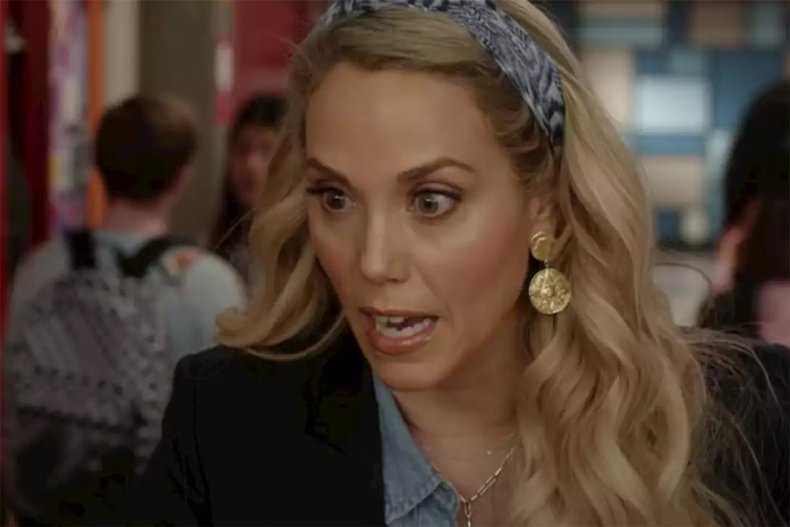 What will happen in the Saved By the Bell reboot?
Show executive producer Tracey Wigfield, formerly a writer on 30 Rock and creator of the sitcom Great News, said of the show to ET: "It's a little bit of a reimagining. This is a single camera edgier comedy... if you never saw the show, it's just a funny comedy about high school in 2020 that I think you'll enjoy."
The official logline reveals that Zack is now the governor of California, who, "gets into hot water for closing too many low-income high schools and proposes they send the affected students to the highest performing schools in the state, including Bayside High. The influx of new students gives the overprivileged Bayside kids a much needed and hilarious dose of reality."
The show, however, will also feature references to the original show. This was revealed in the trailer, which saw guidance counselor Jessie stopping Zack's son from giving a fellow student caffeine pills. She says: "At first, they're so exciting. And then it gets even more exciting. But after that, it gets so scary. And in the end, you ruin your girl group's shot at a recording contract."
The Saved By the Bell reboot is coming soon to Peacock.