#SaveSpongeBobAnime Trends as YouTube Takes Down Parody of Nickelodeon Hit
#SaveSpongeBobAnime became the third-highest trending topic on Twitter Saturday, after an animator said his anime-styled parody of the children's cartoon was taken down from YouTube.
The short, "SpongeBob Anime Ep1: Bubble Bass Arc" first was posted to creator Narmak's YouTube channel, with 1.54 million subscribers, on July 24. The nearly 15-minute short film loosely adapts an episode of SpongeBob SquarePants called "Pickles." In the original episode, a character named Bubble Bass orders a Krabby Patty hamburger, which is made by SpongeBob. Bubble Bass claims SpongeBob forgot the pickles, sending him spiraling into a depression. At the end of the episode, it's revealed that SpongeBob had not forgotten the pickles after all—rather that Bubble Bass was hiding them under his tongue to get out of paying.
Narmak's version is much more dramatic. In the episode, Bubble Bass has stolen the secret formula for the Five-Pickle Patty, and SpongeBob and Squidward fight him in Jellyfish Fields in order to return it to Mr. Krabs, owner of the Krusty Krab. The characters have all been redesigned to fit the anime style, and the short packs in a number of references both to the original show as well as classic anime.
YouTube took down the video on Friday, however, saying the video violated the platform's child safety policy, according to a tweet by Narmak. On Saturday, Narmak tweeted that YouTube had rejected his appeal via an automated email.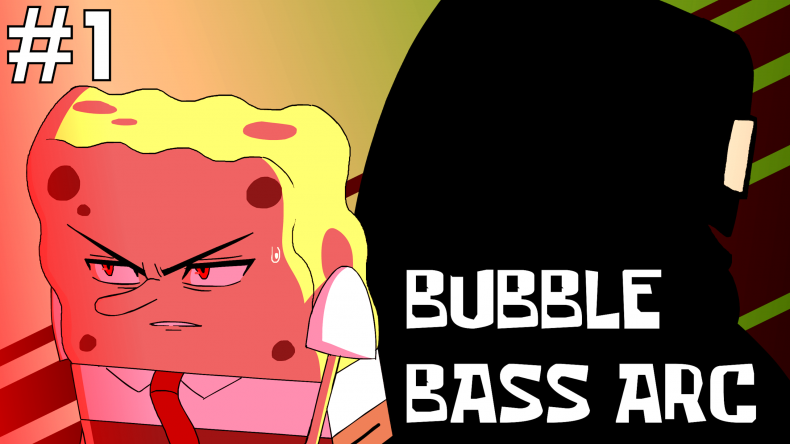 Though "SpongeBob Anime Ep1" is definitely not for kids, due to strong language and violence, Narmak told Newsweek that in addition to marking the video as "not made for kids," his entire YouTube channel is also marked as not for children.
"YouTube has made a huge mistake. There was no warning, no heads up, and no help from them. I have followed their community guidelines, including their chiId policy, yet still this has happened. I had to go out of my way to make a ruckus on social media and contact them myself to try to get it resolved," Narmak said. "The YouTube rep, Ian, I spoke to was very amazing and raised the issue to the internal team, and I am waiting for a response."
Newsweek reached out to YouTube for comment.
Narmak's "ruckus" resulted in the trending #SaveSpongeBobAnime hashtag, which, as of publication, is trending in the U.S. with over 12,300 tweets. Many posters had harsh words for YouTube.
"Honestly this is just sad. @NARMAK13 spent months on this and it's just done. Wow," Twitter user @MissCaution13 wrote, alongside an image of SpongeBob holding a sign reading "Save SpongeBob Anime."
"Youtube took down Narmak's Spongebob anime EP1 & even rejected his appeal to bring it back??? Because it violated child safety policy, even though he marked it as not for kids .-. SIX MONTHS of work was put into that AMAZING animation," @FloofyLyeon wrote.
"It's somewhat understandable that @YouTube might have confused this as targeting children because Spongebob and friends but that's about it. The video, thumbnail, and name itself did at no point give that "targeting children" only info. Please #SaveSpongeBobAnime it's worth it," @unluckmi wrote.
Though the "SpongeBob Anime" has yet to be restored to YouTube, Narmak shared the video to the user-generated content sharing site NewGrounds.
The same day as the video was taken down, Narmak posted a trailer on YouTube for the English-language dub of the "SpongeBob Anime" short, saying it was "coming soon," but no date has been set. Though the original Japanese-language short featured dramatic, anime-style voice-acting, the English version features impressions of the original show's voices.